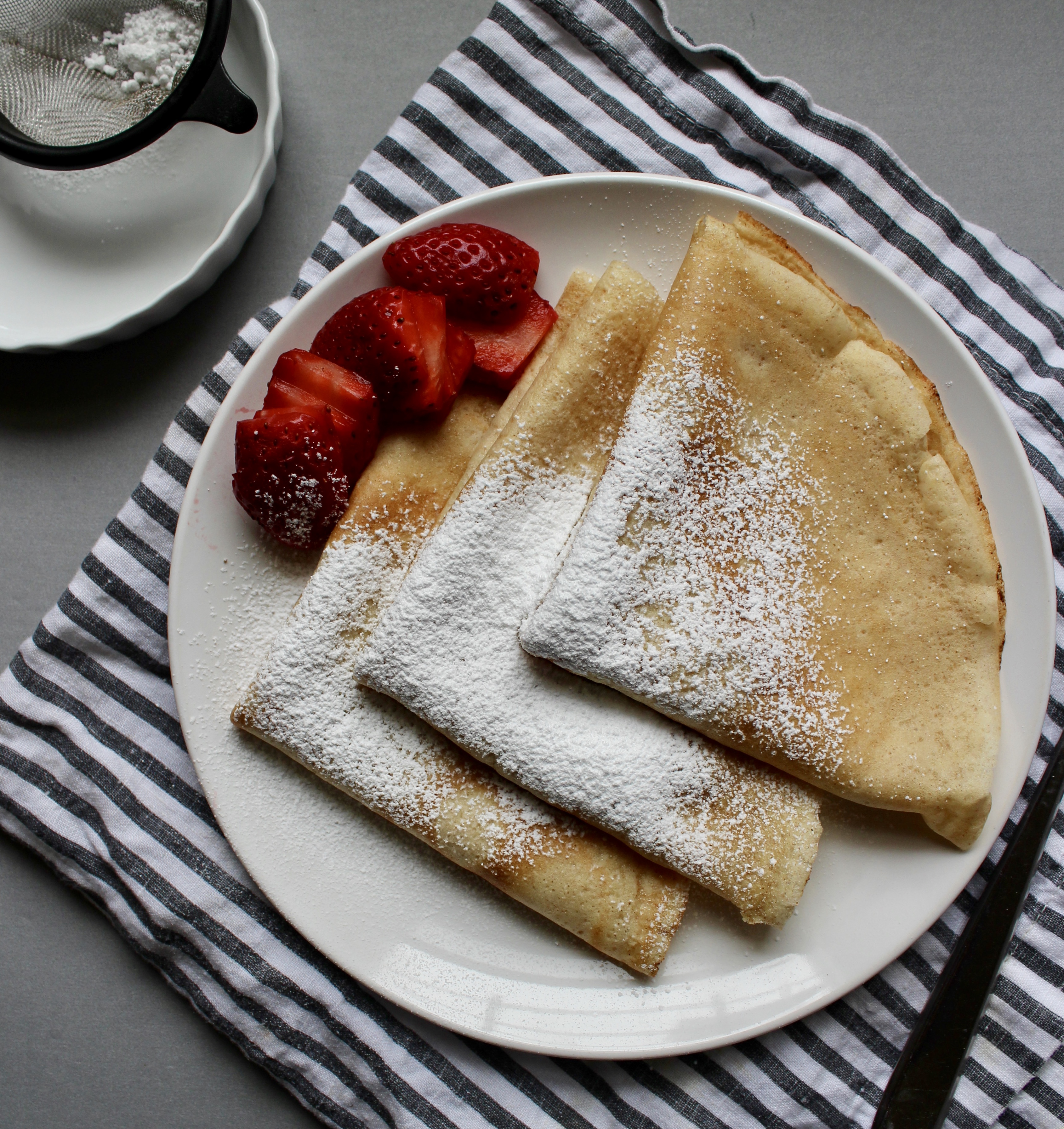 The first time I had crepes was in Paris in 2006. Kids coming home from school were snacking on this conical things wrapped in paper filled with all kinds of chocolately/fruity goodness. My buddy and I did not hesitate. We got ourselves some crepes filled with nutella and slices of banana and our minds were blown. So delicious and, as I'd soon discover, so easy to make, with such simple ingredients?!
Flash forward to 2017 and I've made it 34098734287234 times. I've filled them with sautéed mushrooms and swiss cheese to serve to guests. With scrambled eggs and spinach for a savory breakfast. Most often though, with nutella/banana or simply with strawberry jam for my sweet-toothed family. It is the THE most requested breakfast item, surpassing pancakes, waffles, french toast, everything. Which works for me since it's SO EASY and cooks much faster than all those other options.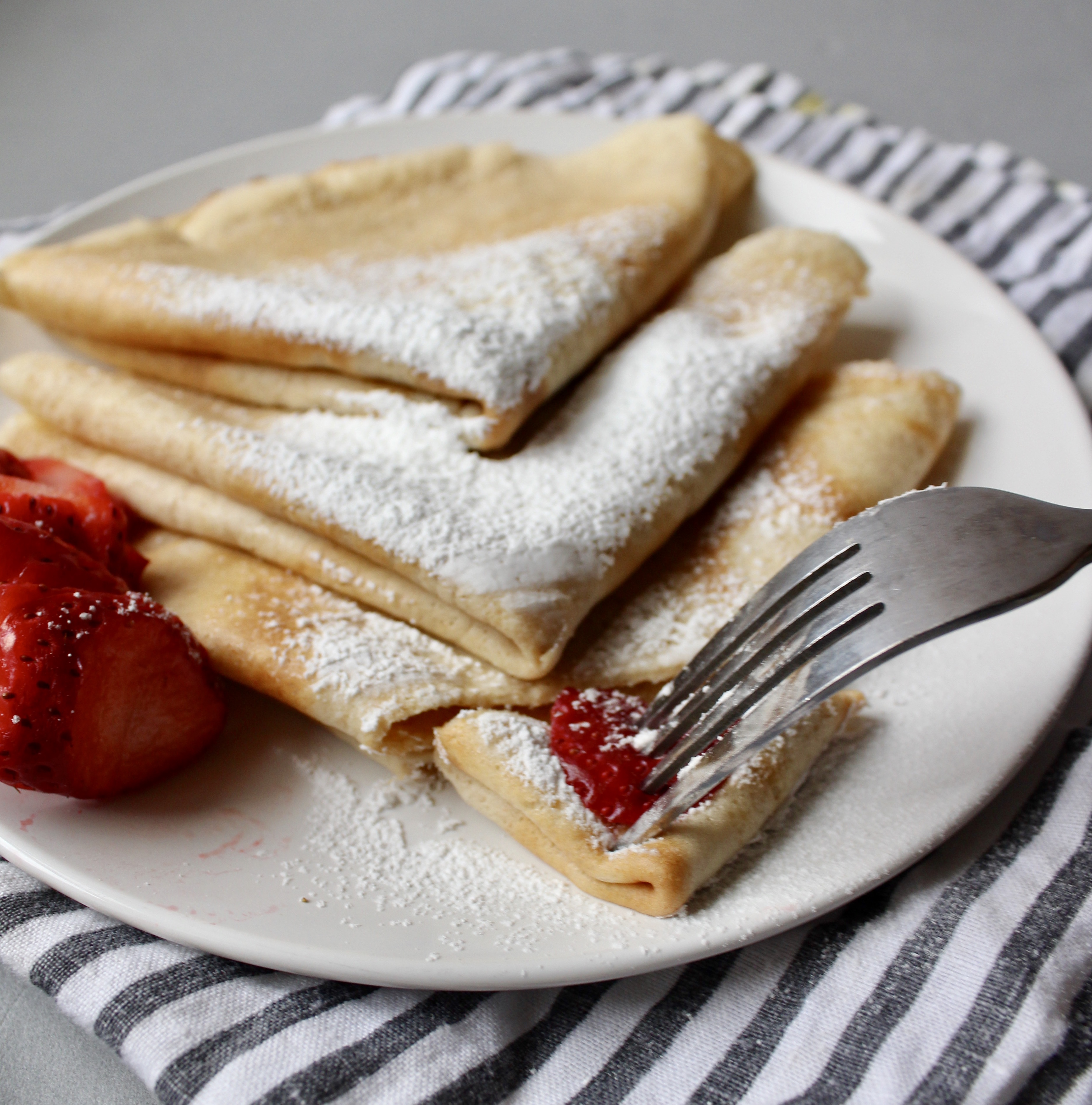 I've pretty much stuck to Alton Brown's recipe all these years, tweaking it only by adding whole wheat flour and a pinch of salt (it was the only thing missing). For many years I've mixed the batter by hand using a whisk, which was a monumental mistake. You end up with lumps of flour in the batter that only go away after the batter sits for a while, hydrating the lumps away. As soon as I started using a blender, I never looked back.
Enjoy this recipe in any sweet/savory permutation you'd like.
Recipe adapted from Alton Brown.
Ingredients
3/4 cup whole milk
1/2 cup water
1 cup all purpose flour (I use half whole wheat flour)
a pinch salt
2 eggs
3 tbsp butter, melted
Directions
Melt butter in a small saucepan or in the non-stick skillet. Set aside.
In a blender, add first five ingredients and blend on low speed, gradually increasing the speed to high. Blend for about 20 seconds. Add melted butter and blend once more for 10 seconds.
Heat a 9 or 10in non stick skillet to medium heat. Pour 1/3 cup of the batter into a liquid measuring cup. Lift the pan up slightly above the flame and pour the batter onto the pan, tilting the pan around gently so the batter swirls and spreads evenly across the surface. Return to flame and cook for about a minute or until the sides start to loosen from the pan. Flip and cook for 30 seconds more. Remove from pan and set on plate. Continue with remaining batter, stacking the crepes on a plate.
Serve with nutella, jam, powdered sugar, ,fruit and/or whipped cream.