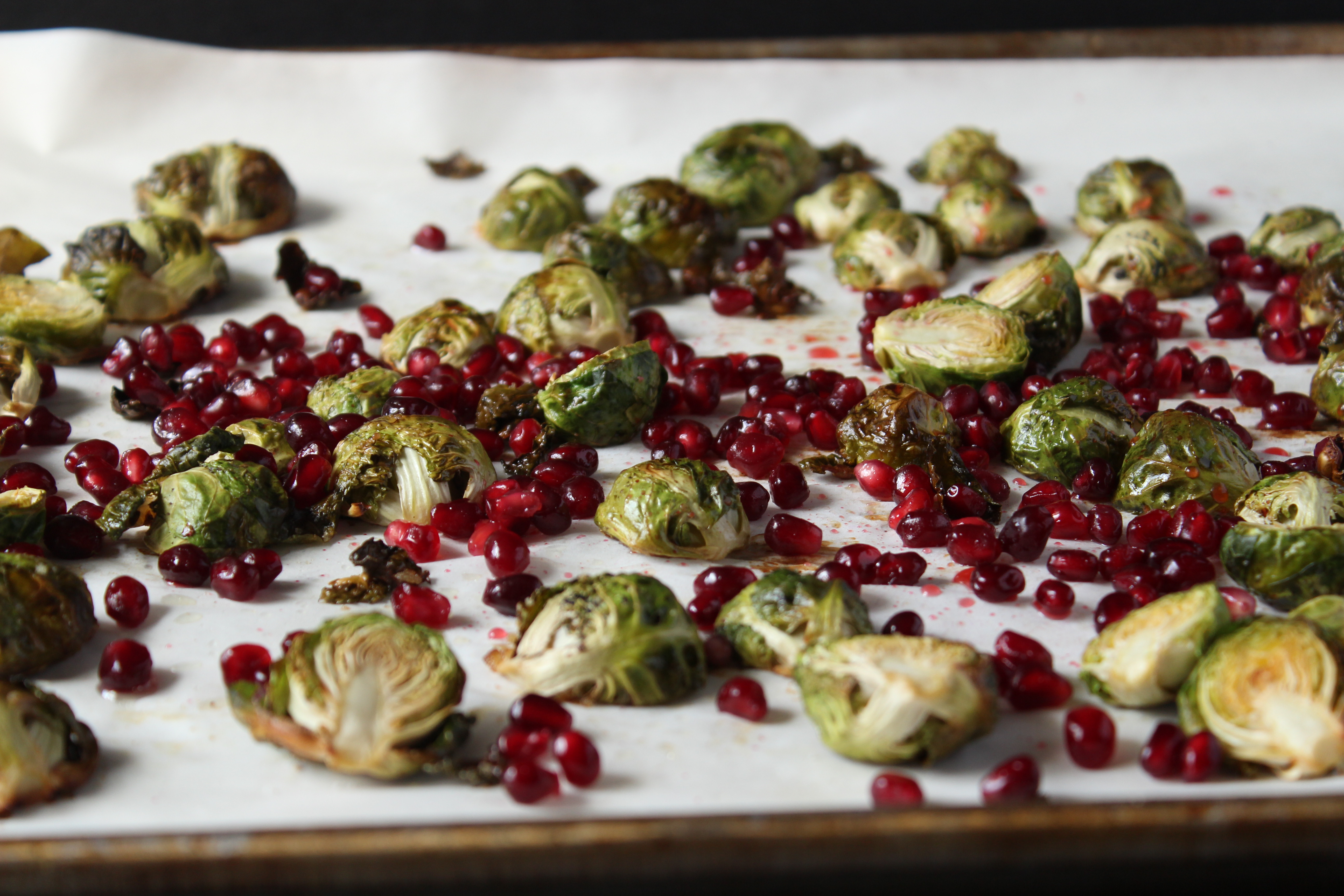 The first time my husband had brussel sprouts, he boiled them, and ate them without any seasoning. This demonstrates the extent of his culinary abilities.
Since then, he's swore he would never eat them.
Except one Thanksgiving when I roasted them til they were crisp outside, tender inside, and had a salty bite. That year, the brussel sprouts were cleaned up!! There wasn't a single one left. As with most foods, proper preparation is key. Add some pomegranate arils and reduced pomegranate juice to the mix, and you get a perfect balance of salty/acidic/crispy/creamy.
I love the NY Times recipe, except I found cooking them at such a high temperature burned my tiny brussel sprouts! It may be because I roasted them on a rack placed on the lower third of the oven (I find that level works best for my cakes). I suggest cooking them at 375 degrees, then checking them at 30 minutes. If they look like they could use a bit more char, leave them in for 5 min longer.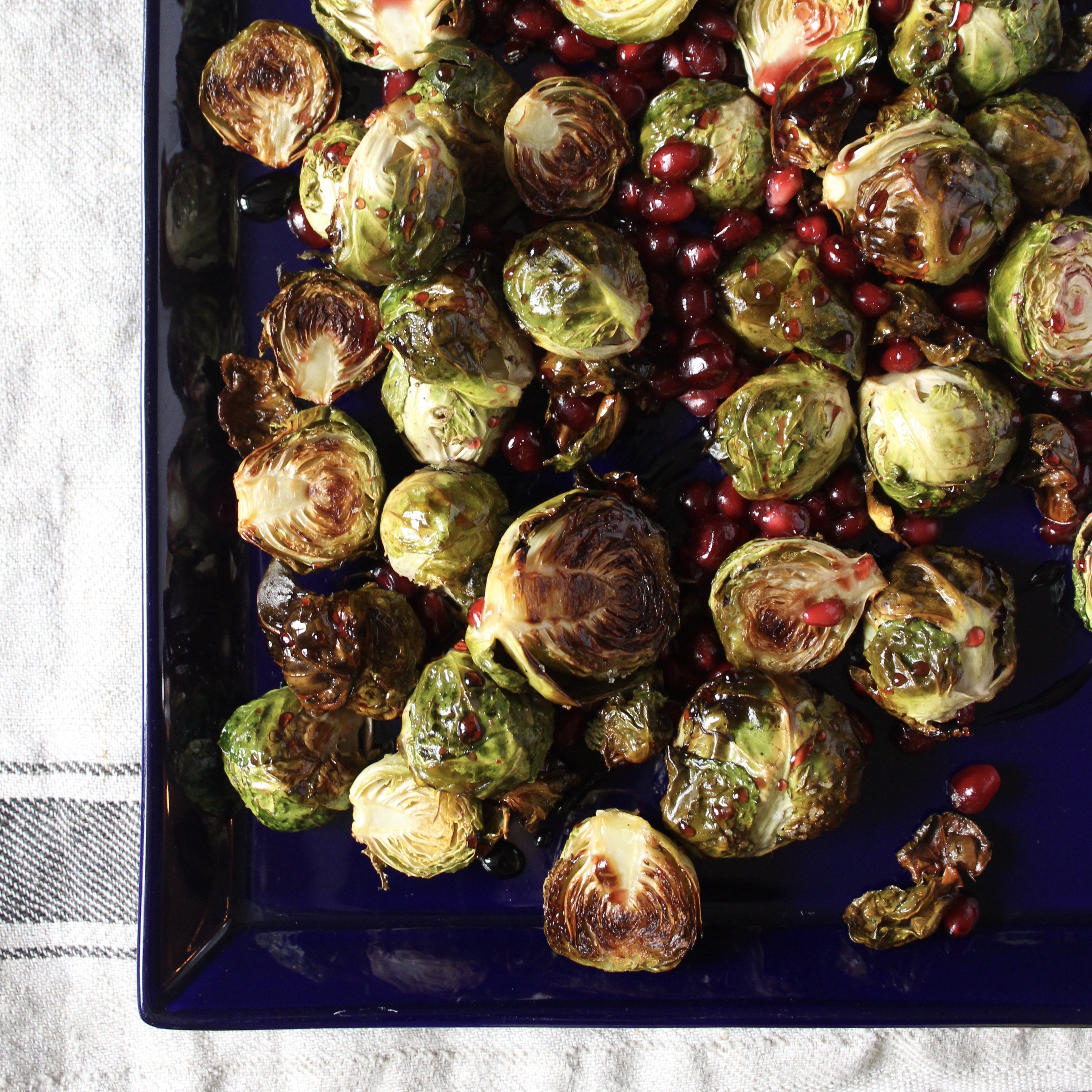 These taste best when they have a salty bite, but if you're watching sodium levels, start at 1/2 teaspoon salt and increase to taste.
Recipe adapted from NYT cooking.
Ingredients
1 lb brussel sprouts
1/2 to 3/4 tsp salt
2-3 tbsp extra virgin olive oil
1 cup pomegranate juice
1/3 cup granulated sugar
3 tbsp pomegranate arils
Directions
1. Preheat oven to 375 degrees F. Wash and dry brussel sprouts well. With a small paring knife, trim off the bottom of each brussel sprout and slice them in half. Arrange them all on a large sheet pan lined with parchment paper and dress with the salt and oil. Mix to combine and spread out on sheet so they don't steam, rather roast in the dry heat of the oven. Bake for 30-35 minutes.
2. In a small to medium sauce pan combined pomegranate juice with sugar. Bring to a boil over medium heat and turn the heat down to low. Simmer for about 25 minutes or until you have 1/4 cup of liquid left. Keep an eye as it might burn in the last few minutes.
3. Transfer roasted brussel sprouts to serving tray and add the pomegranate arils and drizzle some of the pomegranate reduction over the top. Taste for seasoning and adjust as necessary.