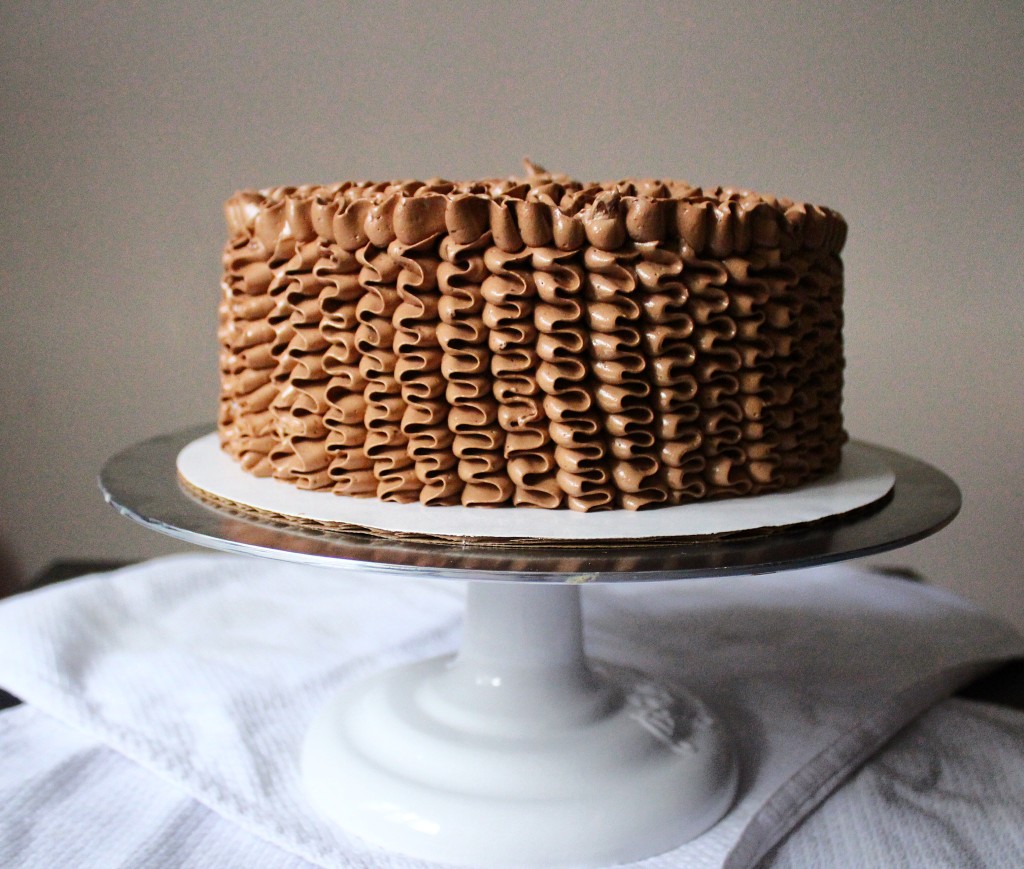 Swiss meringue buttercream is a cake decorator's dream. If you've ever tried to get a really smooth looking cake from a traditional American buttercream, you've probably noticed it's very very difficult to do so. Mainly because of air bubbles. American buttercream relies on the aerating of butter and sugar to achieve the desired volume and consistency. So between the air bubbles and stickiness from the sugar, it's hard to get it super smooth!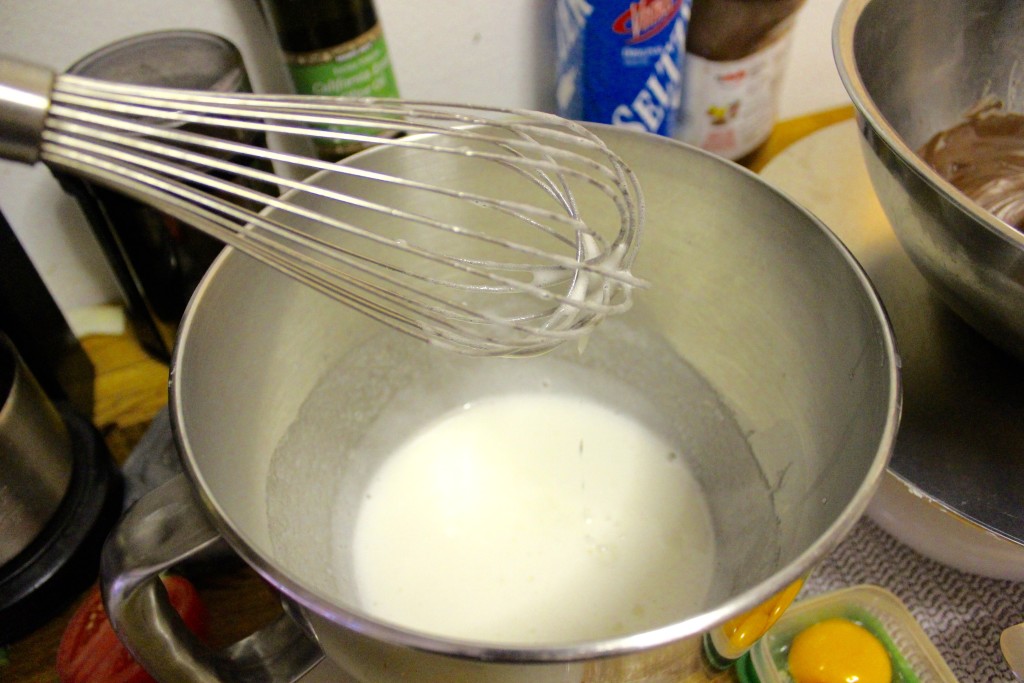 Swiss meringue buttercream, however, is light years beyond in terms of texture. There is a bit of a learning curve the first couple of times you make it, but once you have it down right, it is so smooth, tints so well, it really takes your cakes from home style to bakery quality.
To start, you combine egg whites and sugar, and heat it over a double boiler until it's hot to the touch (160 degrees on a candy thermometer to get the egg whites to a safe temperature). You whisk the whole time, until the mixture reaches a milky appearance. Once that's done, you move on over to a stand mixer where you beat beat beat the egg whites until you get a beautiful, glossy meringue.
When the meringue is thick, glossy and ROOM TEMPERATURE, add the room temperature butter, one pad at a time. At this point, it might look like a gloopy mess, but stick with it and keep beating until the buttercream comes together. It should look like stiff whipped cream at this point.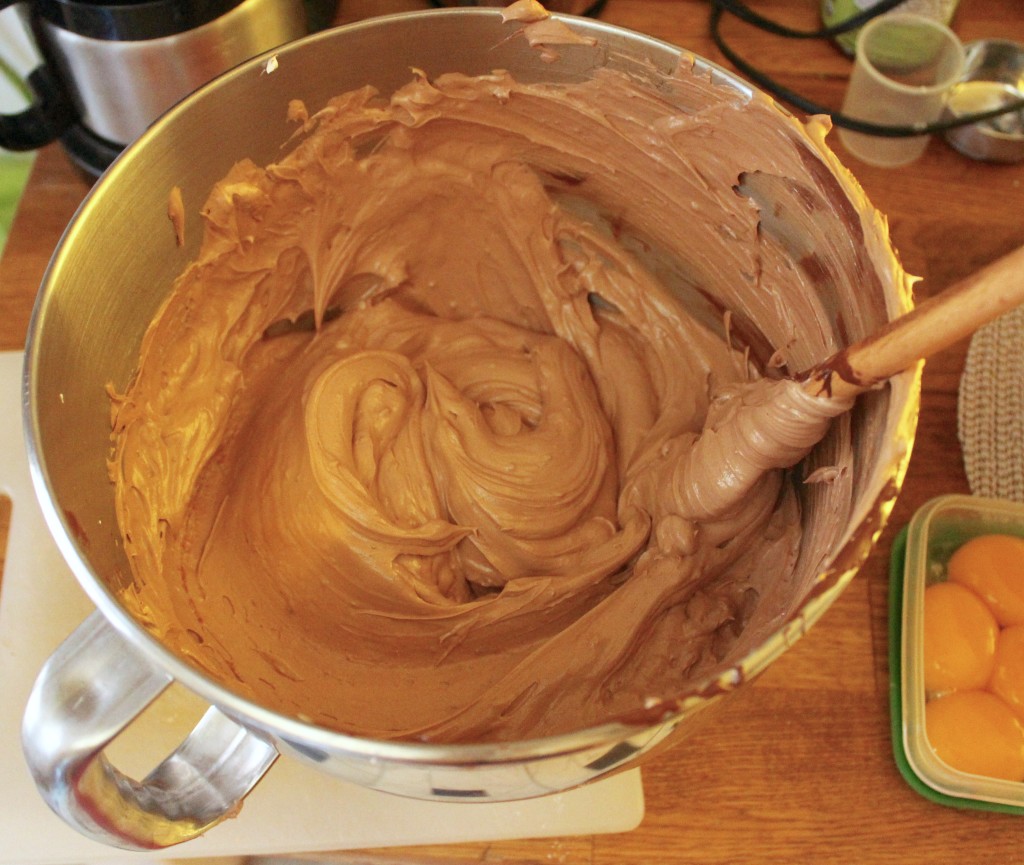 Add the vanilla, then melted and cooled chocolate. This is one of the few points of departure from my beloved Ina Garten. She has a recipe for chocolate swiss meringue buttercream but there's SO much liquid in it (vanilla, kahlua, rum, more chocolate), that it broke when I tried to make it. I'm sure it tastes wonderful, but mine does too, while still holding up to piping =)Use a spatula to wipe down the sides and bottom to ensure all the chocolate and buttercream are fully incorporated. Final step is to try to not eat it all out of the bowl. It is delicious and the added sugar from the chocolate makes it the perfect sweetness – whereas plain vanilla buttercreams are barely sweet. Enjoy!!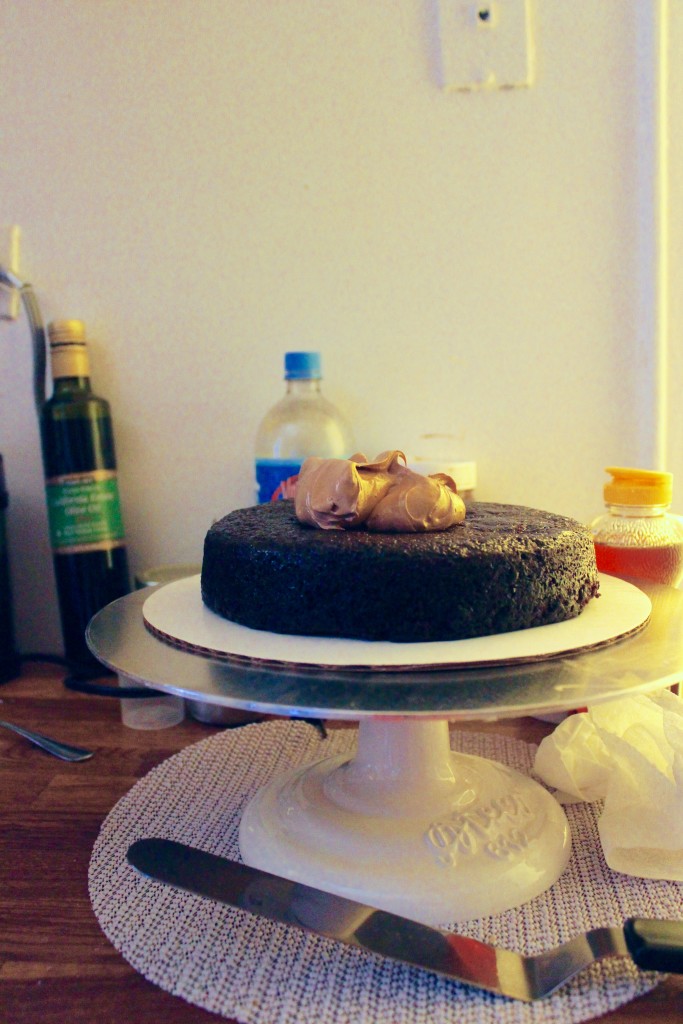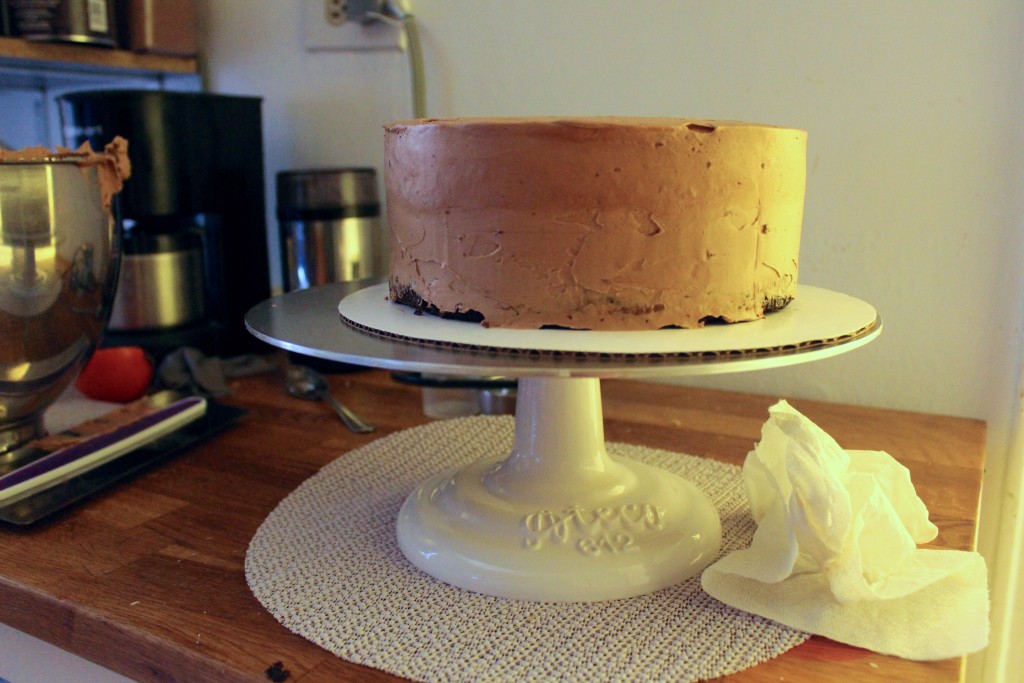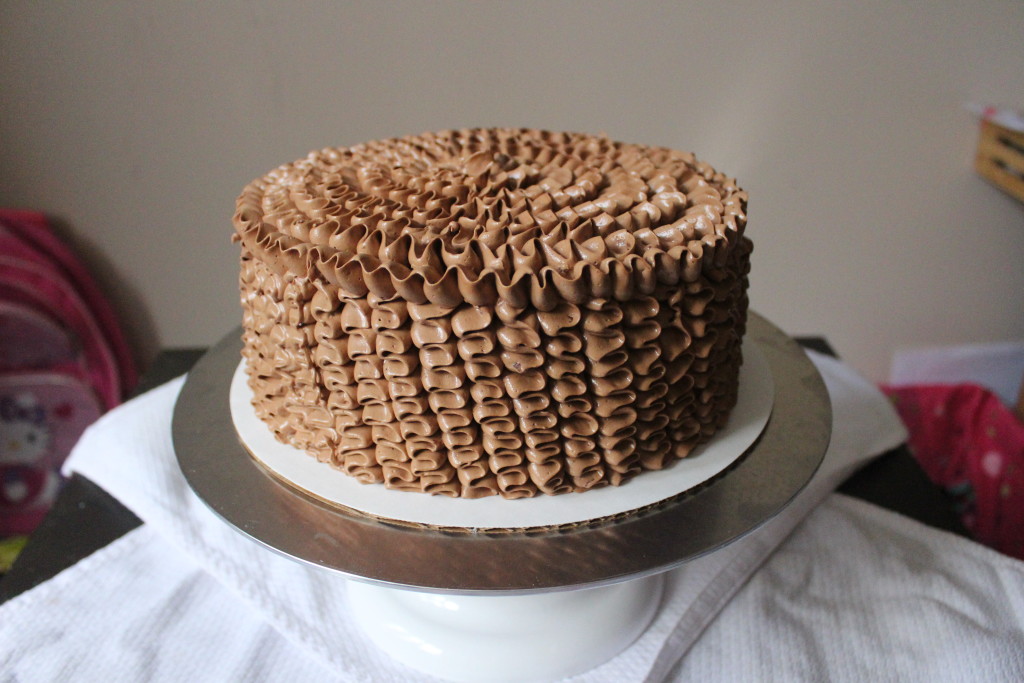 Recipe adapted from smitten kitchen.
Ingredients
4 egg whites
1 cup sugar
26 tbsp (3 sticks plus 2 tbsp) unsalted room temperature butter
1 tsp vanilla
1 lb plus 8 oz* semi sweet chocolate, chopped small**
Directions
Melt chocolate in the microwave in a heat proof, non metal bowl at 30 second intervals, stirring in between intervals, OR over a double boiler (in a bowl set over simmering water, ensuring the water doesn't touch the bottom of the bowl). Set aside to cool.
Whisk together the egg whites and sugar in the bowl of the stand mixer. Place over double boiler, ensuring the water doesn't touch the bottom of the bowl. Keep whisking until the sugar is dissolved AND the water is hot to the touch (if you dip your finger in, should be too uncomfortable to keep there). Or you can insert a candy thermometer and whisk until the temperature registers 160 degrees F. Then remove from double boiler, wipe the water that has condensed on the bottom of the bowl and place in the stand mixer. Insert the whisk attachment and set the speed on medium to whip up the egg whites.
When the egg whites have thickened, and the temperature has cooled to room temperature, add the butter, one pad at a time (1-2 tbsps) until all the butter is incorporated. The mixture might look soupy at this point. Turn the mixer on high and keep whisking until thick. This can take 3 to 15 minutes, depending on the size of your batch. Reduce the speed to low and add vanilla and melted chocolate. Mix until thoroughly combined.***
*One pound plus 4 oz of chocolate makes a luscious, chocolately buttercream. If I need to pipe something like ruffles, I would leave it at 1 pound chocolate. If I'm just filling/frosting, I would go the full 1lb 4 oz.
**I wouldn't recommend using chocolate chips in lieu of chopped baking chocolate or chocolate bars. The waxy coating or whatever is on them keeps them from blending in uniformly with the buttercream.
***Enough to frost, fill and decorate an 8 inch 2 layer cake. Enough to frost and fill a 9 in 2 layer cake.