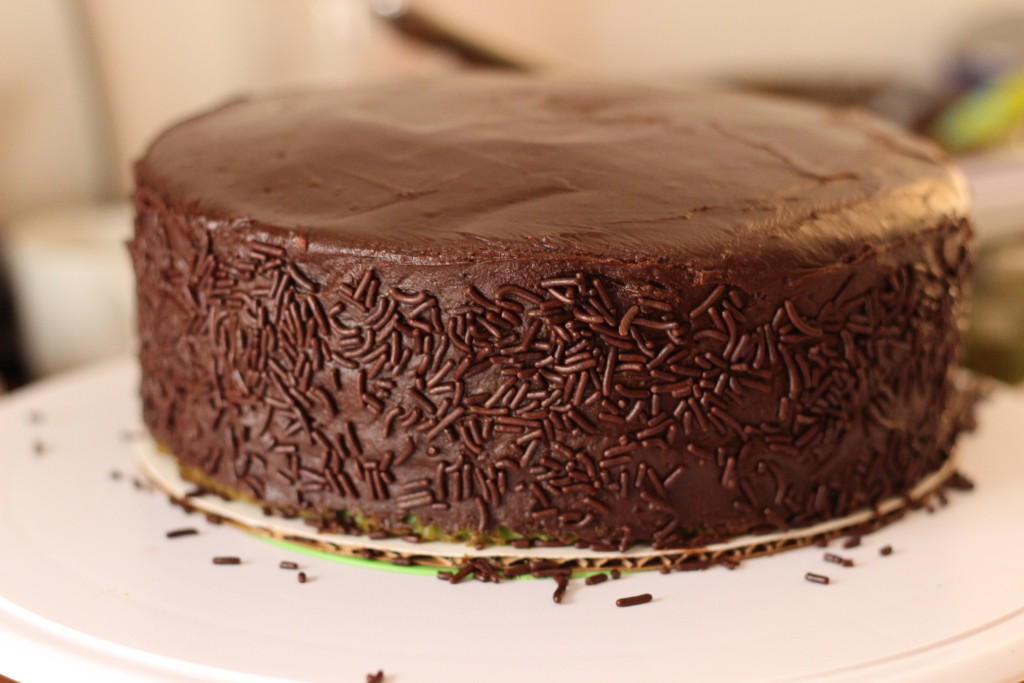 I just came back from the most amazing trip to Bora Bora…
Not really. We've been hangin' back here in NYC. Celebrating my daughter's fifth birthday. Anxiously waiting for the first snow fall so our kids' Frozen dream can become a reality.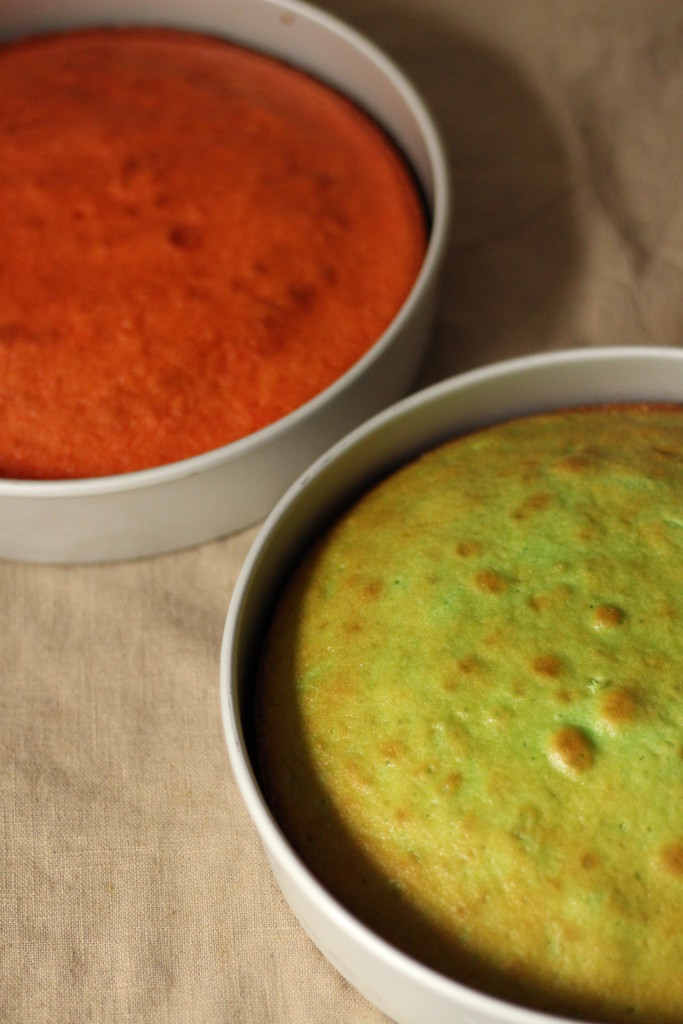 Adulthood. Family. Saving up for a down payment on a house. Elderly parents to think about. Student loans to pay off. Retirement. Kids' college tuition.
Alhamdulillah, though, right? These are good things to worry about. Every time that voice in my head wants to whine or complain that we're not getting out as much, or  we haven't met xyz goals yet, I always have to remind myself of what we DO have. It's hard to compare intangible things such as peace and health to the tangible objects of house, boarding passes, the numbers of zeros in the bank account. But we have to. Because you can always look at people who have more and long for what they have. That road never leads to satisfaction. Like the folks who live in Russian mafia-ville in Queens (Jewel Ave). Every week there is a new mansion, more opulent than the one next door. More marble. More security cameras. You wonder what is check mate in that game?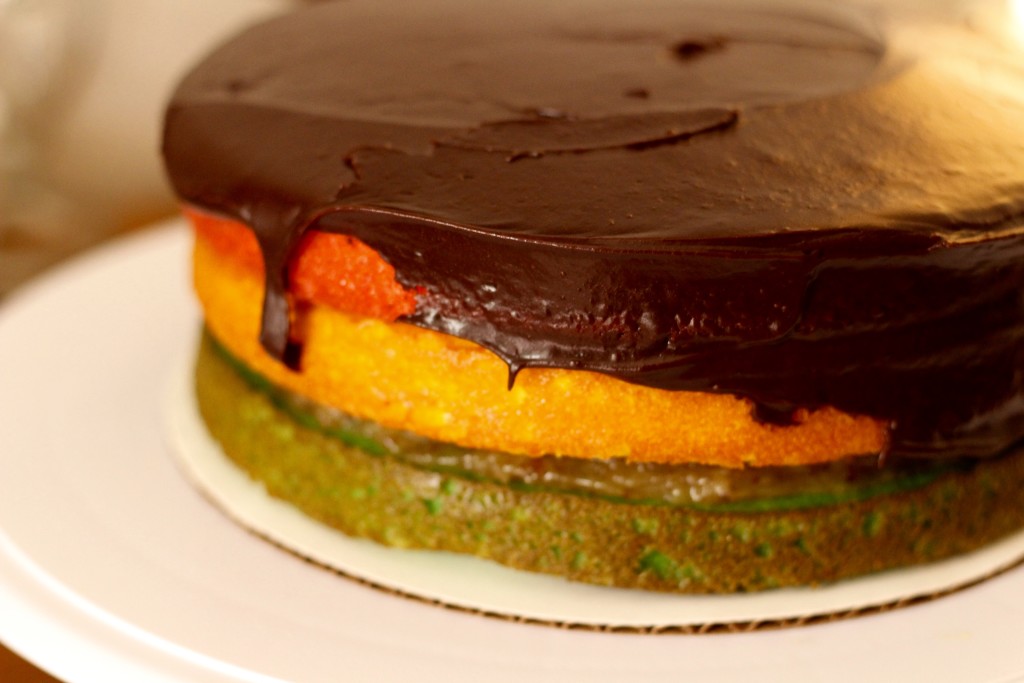 The cake is my go to yellow cake recipe ever since discovering it on The Food Blog to End All Food Blogs: Smitten Kitchen. Instead of an actual rainbow cookie cake recipe that incorporated almond paste in the batter, this is a light, fluffy, buttery yellow cake flavored with vanilla and almond. The rainbow cookie part comes in the filling, with almond between one of the layers and apricot jam in the other. It's Beethoven's fifth symphony of flavors. The tartness of the jam. The nuttiness of the almond. The chocolatey-ness of the frosting. All with the backdrop of the most glorious yellow cake.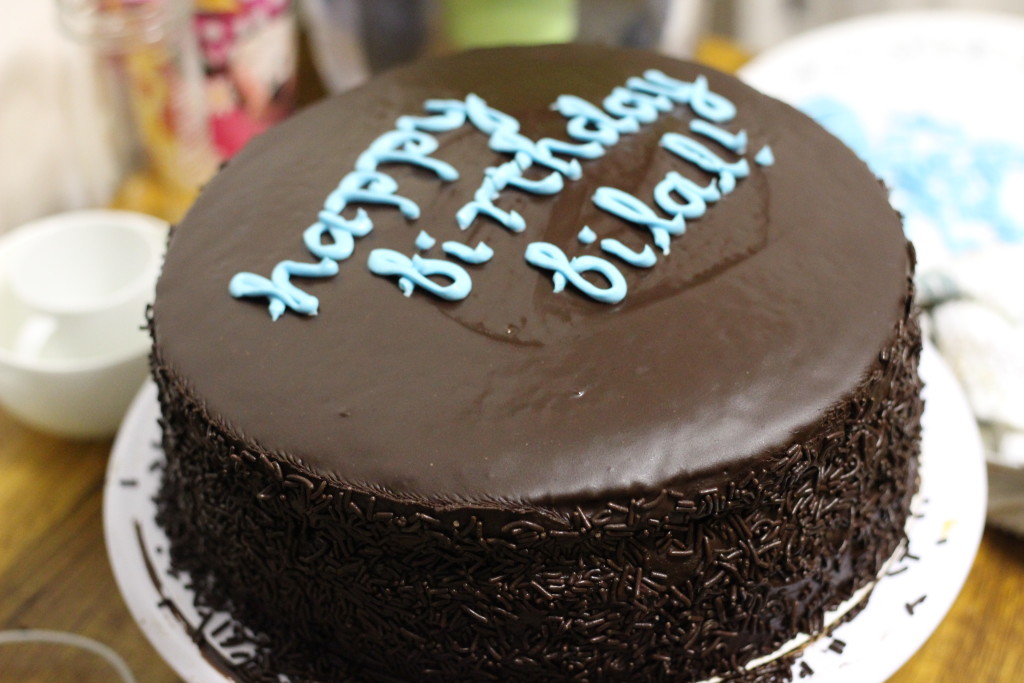 Cake recipe adapted from Smitten Kitchen. Frosting recipe adapted from Hershey's.
Ingredients
For the cake
2 cups plus 1 tbsp cake flour
1 tsp baking powder
3/4 tsp baking soda
1/2 tsp kosher salt
1 stick (4 oz.) unsalted butter, softened
1 cup sugar
1/2 tsp vanilla extract
1/2 tsp almond extract
2 large eggs, at room temperature
1 cup buttermilk, shaken at room temperature
2 drops green gel food coloring, plus more if necessary
2 drops yellow gel food coloring (optional)
2 drops red gel food coloring, plus more if necessary
For the filling and frosting
1/2 cup almond filling
1/2 cup apricot jam
1 stick (4 oz. butter)
2/3 cup unsweetened cocoa powder
3 cups powdered sugar
1/3 cup milk
1 tsp vanilla extract
chocolate sprinkles for decorating (optional)
Directions
Preheat oven to 350 degrees F. Spray the bottoms and sides of 3 (8 inch round) cake pans with non-stick spray and line the bottoms with parchment paper. Spray the parchment paper with non-stick spray. Sift cake flour, baking powder and baking soda together in a large bowl. Add salt and whisk to combine. Set aside
In the bowl of a stand mixer, or in a large bowl using a handheld mixer, cream butter on medium speed until aerated (about 1-2 minutes). Add sugar and beat until light and fluffy (2-3 minutes more). Add eggs, one at a time, then vanilla. Stop the mixer, scrape down the sides and bottom of the bowl and beat until everything is well combined. With the mixer on low, add 1/3 of the flour mixture. When that's incorporated, add 1/2 cup buttermilk. Add another 1/3 of flour mixture. When that's incorporated, add the last 1/2 cup buttermilk, then the last 1/3 of the flour mixture. Mix until combined, scraping down the bowl.
Divide the batter between three bowls as evenly as you can (I used a kitchen scale to ensure even distribution). Leave one of them untinted, or tint with 2 drops yellow food color. Tint one of them green (drop 2 drops food color and mix with a spoon or spatula; the color will appear minty). Tint the final one red (the color will appear more salmon like than true red). Take care to use separate tools for each bowl so the colors don't mix. Gently pour the batter into the three previously prepared cake pans, red in one, green in one and yellow in one. Smooth out the top and tap on the counter 2-3 times each to get rid of air bubbles.* Bake in preheated oven for 20 to 22 minutes. The edges should start to pull away from the sides of the pan and the top should spring back when touched.
Let cool.
When ready to assemble, carefully invert the green layer on a cake board lined with saran wrap. Peel off the parchment paper and place second cake board on top. Invert again so the domed side is up. Using a serrated knife, carefully level the top of the green cake layer. Spread almond filling evenly, to the edges.
Next, invert the yellow cake layer as before onto a saran lined cake board. Remove parchment from bottom and carefully place over the green layer. Try to line it up as closely as possible. Using a serrated knife, carefully trim the dome to level the cake. Spread apricot jam evenly, to the edges.
Repeat with pink layer.
Make chocolate frosting: melt butter in a medium saucepan over medium heat. When melted, turn off heat and add cocoa powder. Whisk until combined. Add 1 cup of powdered sugar and 1/3 of the milk. Whisk together. Repeat with 1 more cup of powdered sugar, half of the remaining milk. Whisk. Add last cup of powdered sugar, rest of the milk, and vanilla extract. Whisk until everything is well combined.
Working quickly, place cake on cake turner. Pour about a cup of the frosting on top of the cake. Smooth with an offset spatula, pushing down the sides a bit. Apply one teaspoon of frosting at a time on the sides, starting from the top and working your way down.
Once the sides are fully covered in frosting, apply handfuls of sprinkles to the sides, placing a plate below the turntable to catch excess sprinkles.
*Note: if you use baking strips, the cake doesn't dome as much and bakes evenly. I cheaped out and just cut a kitchen towel into strips, drenched them in water, and pinned them around the circumference of the cake pans. Worked like a dream. The cake layers in the pictures did not have to be leveled.