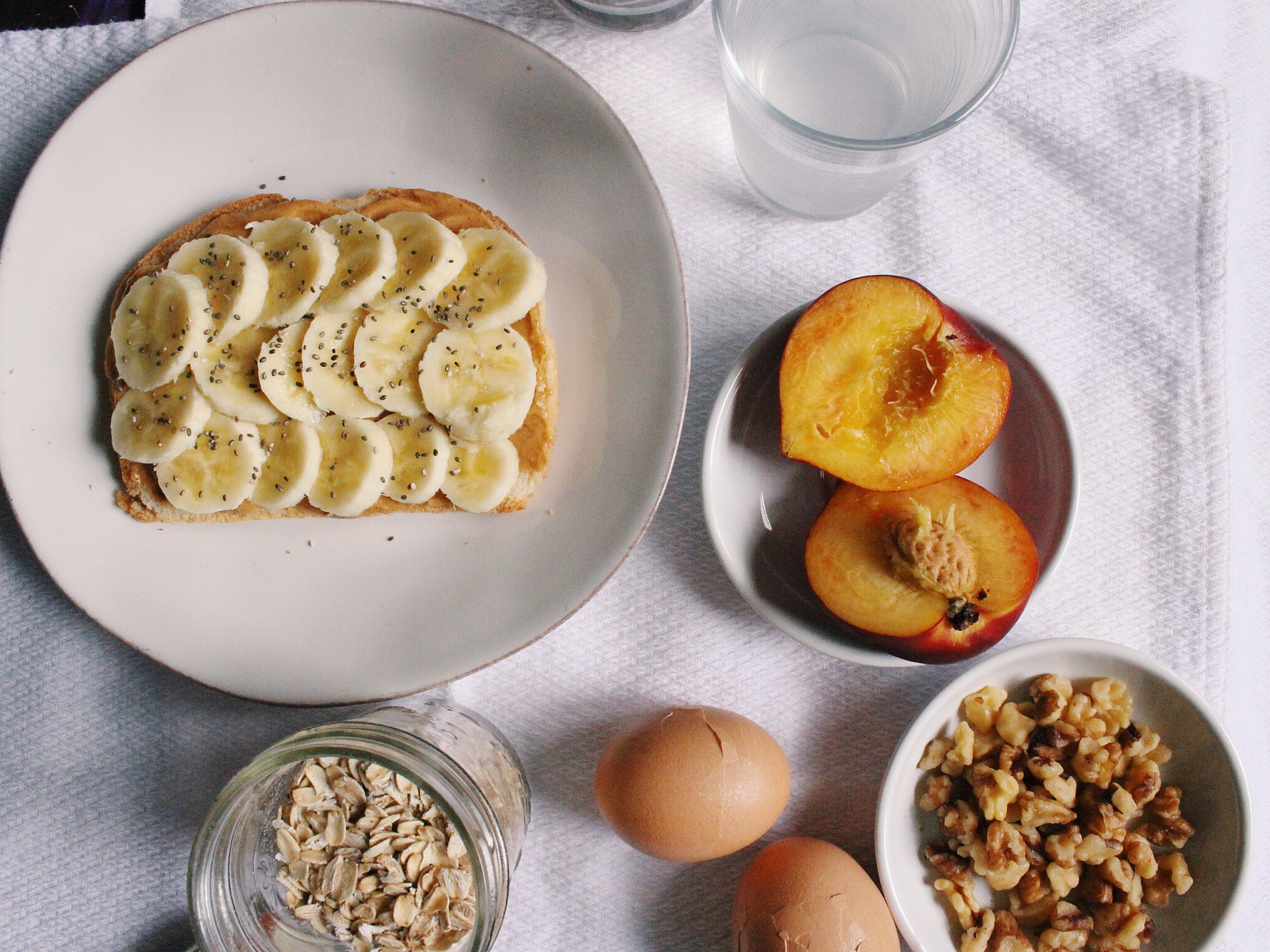 When you were a kid did you have curry for suhoor?
Let me take a few steps back here. Ramadan Kareem everyone! The blessed time of year when Muslims around the world abstain from food & drink (yes, even water) from dawn til dusk. Not just a physical fast, Muslims (healthy, adult) are to abstain from sex, violence and cursing. Particularly trying for those at northern latitudes where the days are long (16+ hours for us in NY), we need to make the most of our pre-dawn and fast-breaking meals. That means nutritious food that will keep our bodies busy breaking down complex carbs and proteins. Just as important: staying hydrated!
So if you're South Asian, you probably had white rice along with veggies and some hearty curries for your pre-dawn meal (suhoor/sehri). And they probably left you feeling awesome, especially after your post-fajr nap.
Not. They always left me feeling queasy and hungry after a few hours. Don't get me wrong, hunger pangs are going to strike regardless. It wouldn't be a fast without the experience of hunger – to humble us, to remind us of our blessings, to connect us to those less fortunate, and to remind us constantly that we are doing it for the sake of God. But in eating whole foods, super foods, foods that are full of complex carbs and hunger abating protein, we can put our best food forward while going about our day to day jobs in non-Muslim countries. Otherwise, it can be challenging, functioning on reduced and disjointed sleep (late night prayers + a meal in the middle of the night) with a lower blood sugar throughout the day making your mental processing faculties a bit foggy.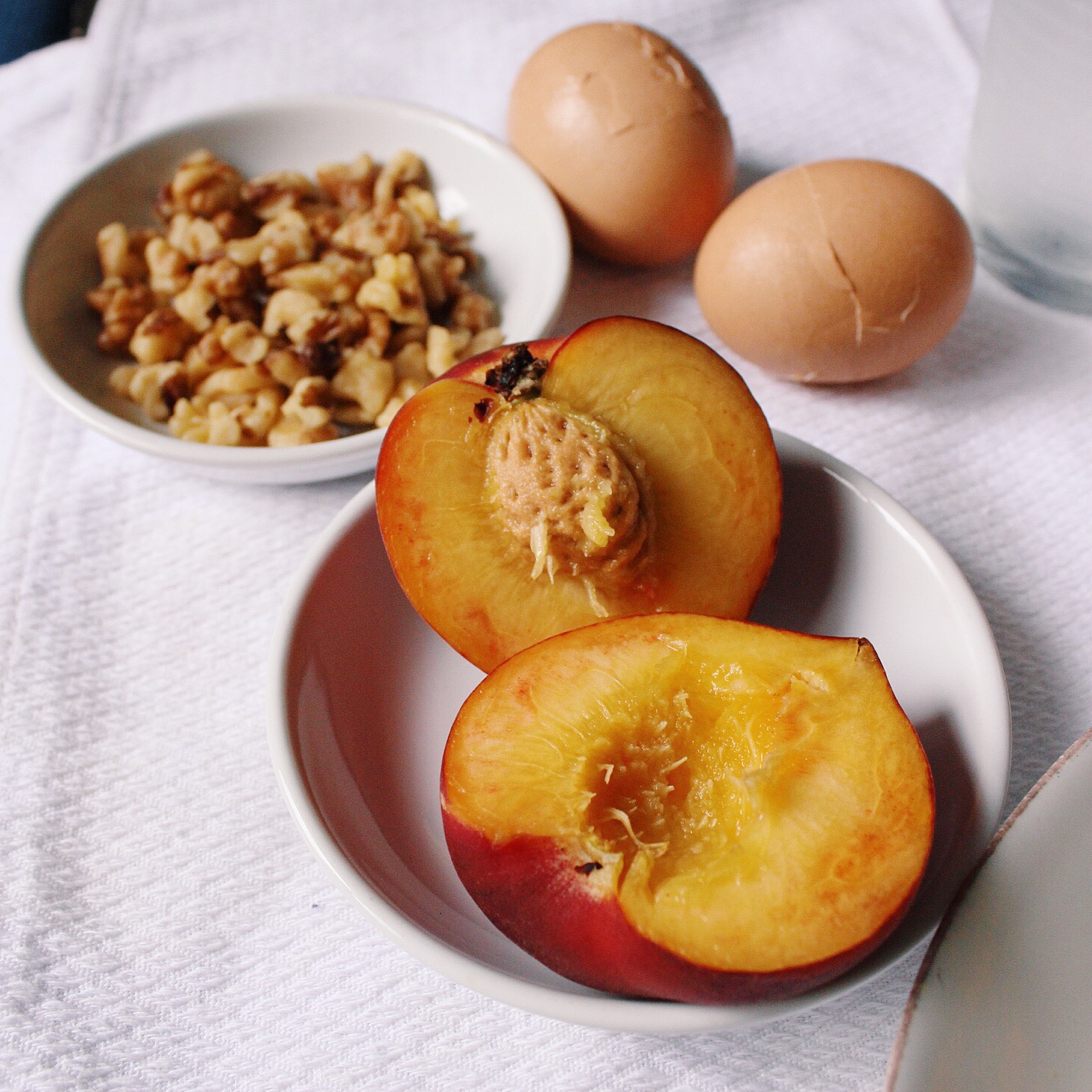 So here I present my go-to spread for suhoor: overnight oats with fruit and nuts, two hard boiled eggs, toast with peanut butter, banana and chia seeds, coconut water, and water. I may not have all of these items every day, depending on how much time I have on my hands, but the overnight oats and hard boiled eggs are a must. I prepare the oats around the same time that I'm making iftar so it has a good 8 hours to soak in the fridge. When you read the recipe below, you might be turned off to the fact that it's made with water instead of milk. But if you've ever struggled with downing oatmeal because the gummy texture turned you off, you must try it with water. Of course you are free to make it with almond, soy, rice, hemp or coconut milk instead.
Recently, I've been topping it with the raspberry compote from my Eton Mess. I don't want to say it's divine or anything in case that's sacrilege – but it's really really really good.
Combine the complex carbs from the oats with the protein and good fats from the eggs – you are good to go. The potassium from the coconut water and bananas (or dates!) well keep you running. The chia seeds provide a nutritional boost as well given they're packed with Omega-3s, fiber, and protein. Sometimes I just munch on them as is. They have a wonderful crunchy/chewy texture.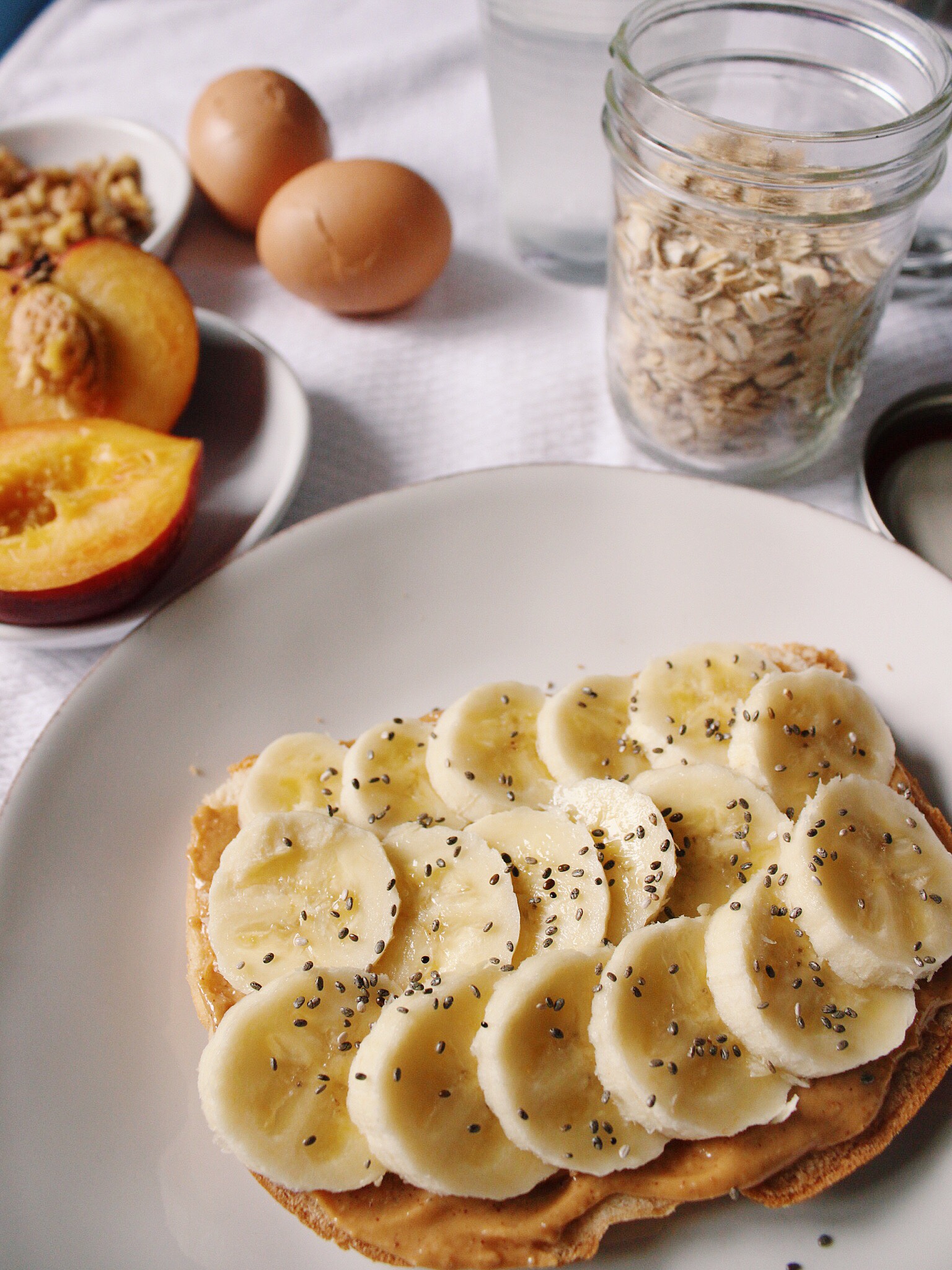 Here are my tips for hard boiling eggs:
Bring a generous amount of water to boil.
THEN add the eggs.
Set the timer for 8 minutes eggsactly (had to).
When the timer is up, drain the water. Let cool. Don't peel them ahead of time as they'll dry out.
Just before eating, crack them on a surface and roll around. You'll find these eggs are the easiest to peel.
And here's my go to recipe for overnight oats (from Quaker):
Ingredients
1/2 cup old fashioned oats
1/2 cup water (or enough to cover the oats)
pinch of salt
2 tbsp fresh fruit or fruit compote
1 tbsp chopped walnuts (optional)
2 tbsp yogurt (optional)
Directions
In a mason jar, or recycled jam jar, combine oats, water and salt. Close the lid and give it a shake. Let it sit in the fridge overnight (6-8 hours).
To serve, top with fruit, nuts and yogurt, if using. Enjoy immediately. And be generous with the fruit! One of the perks of summertime fasts are the glorious fruits available, particularly at your local farmers market.