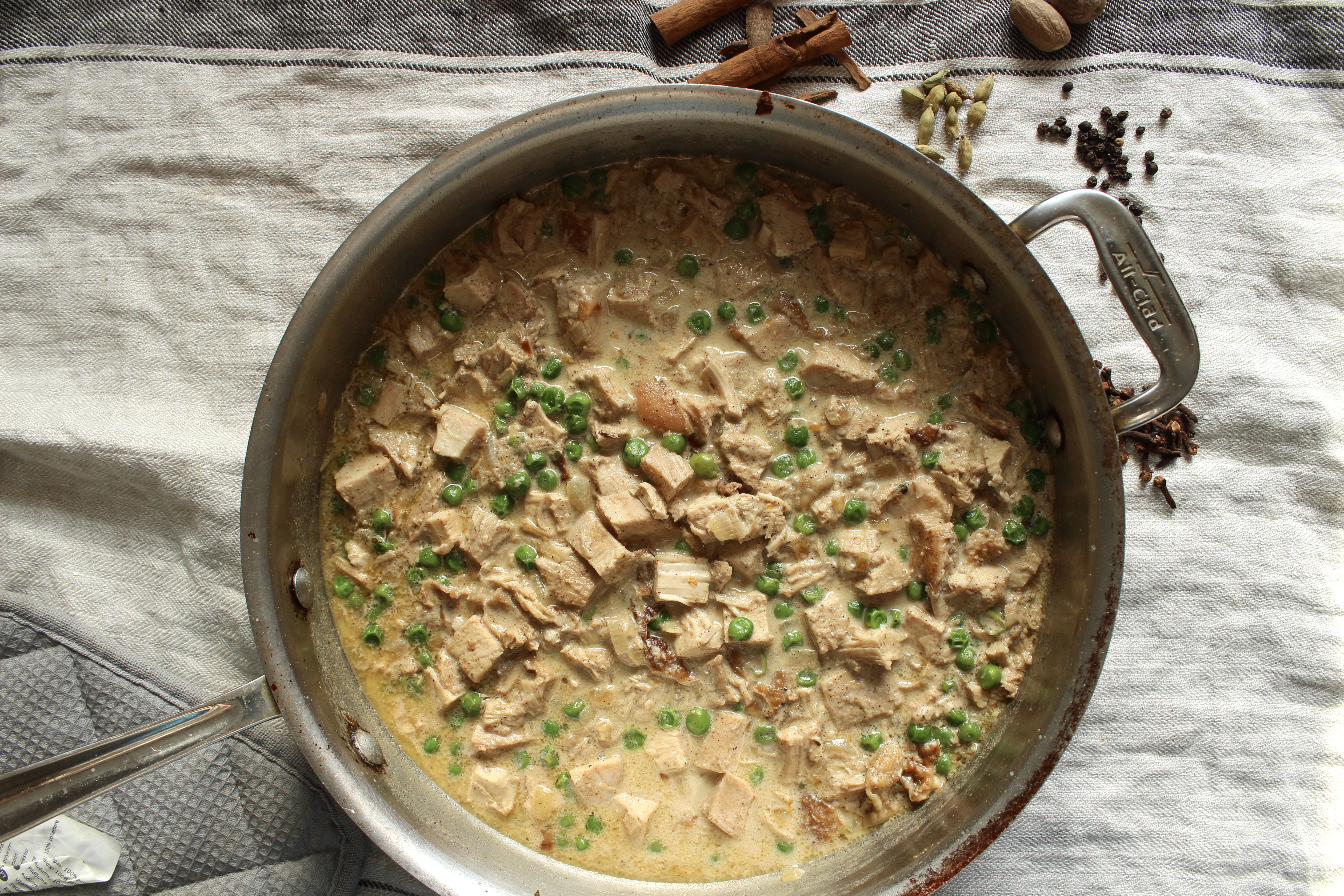 I woke up the morning after Thanksgiving like I imagine a runner feels the morning after a race: like I got hit by a truck.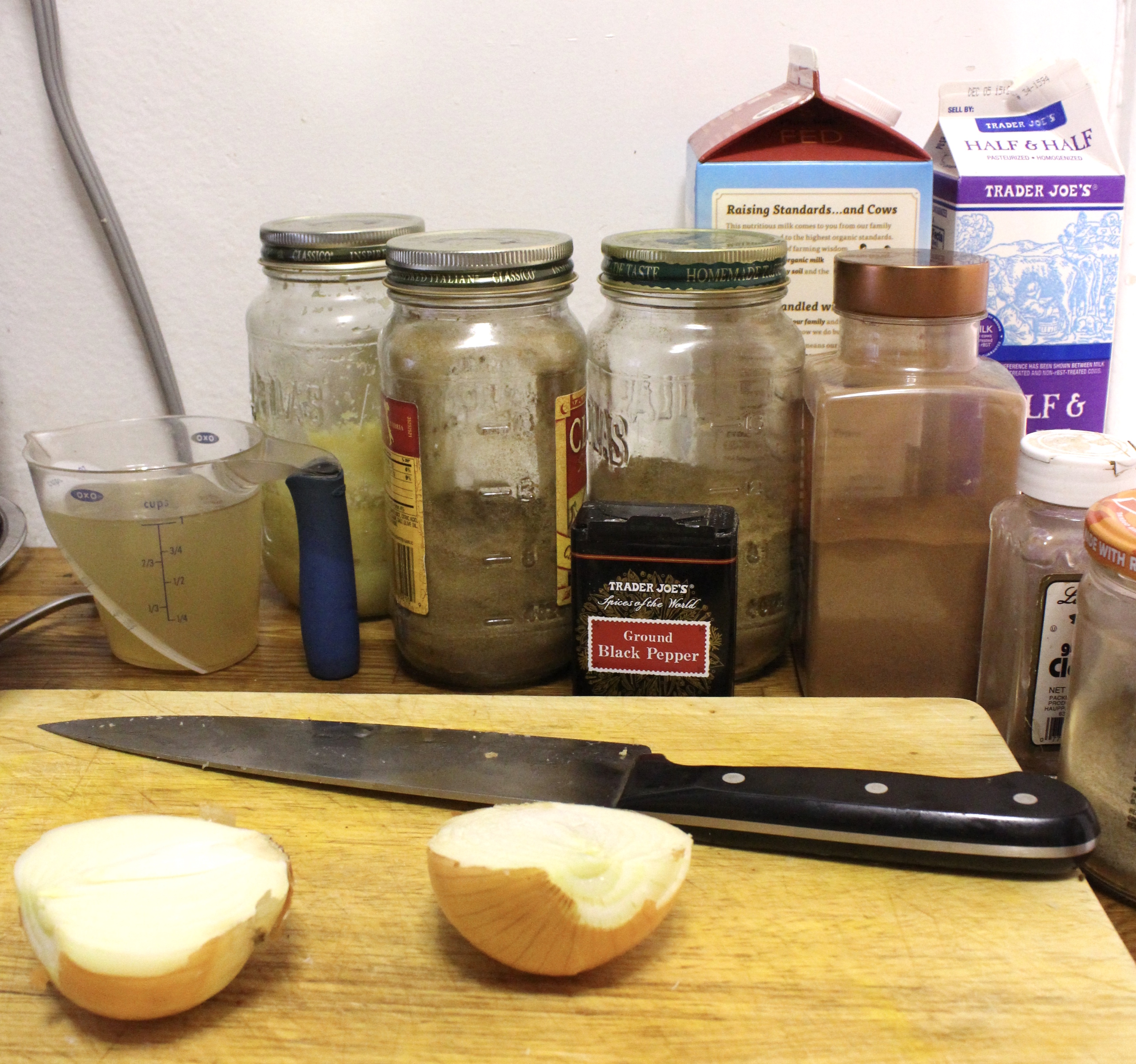 A whole week of groceries, prep, planning culminating in an evening with loved ones and good food. It was EXHAUSTING and I was happy to do it.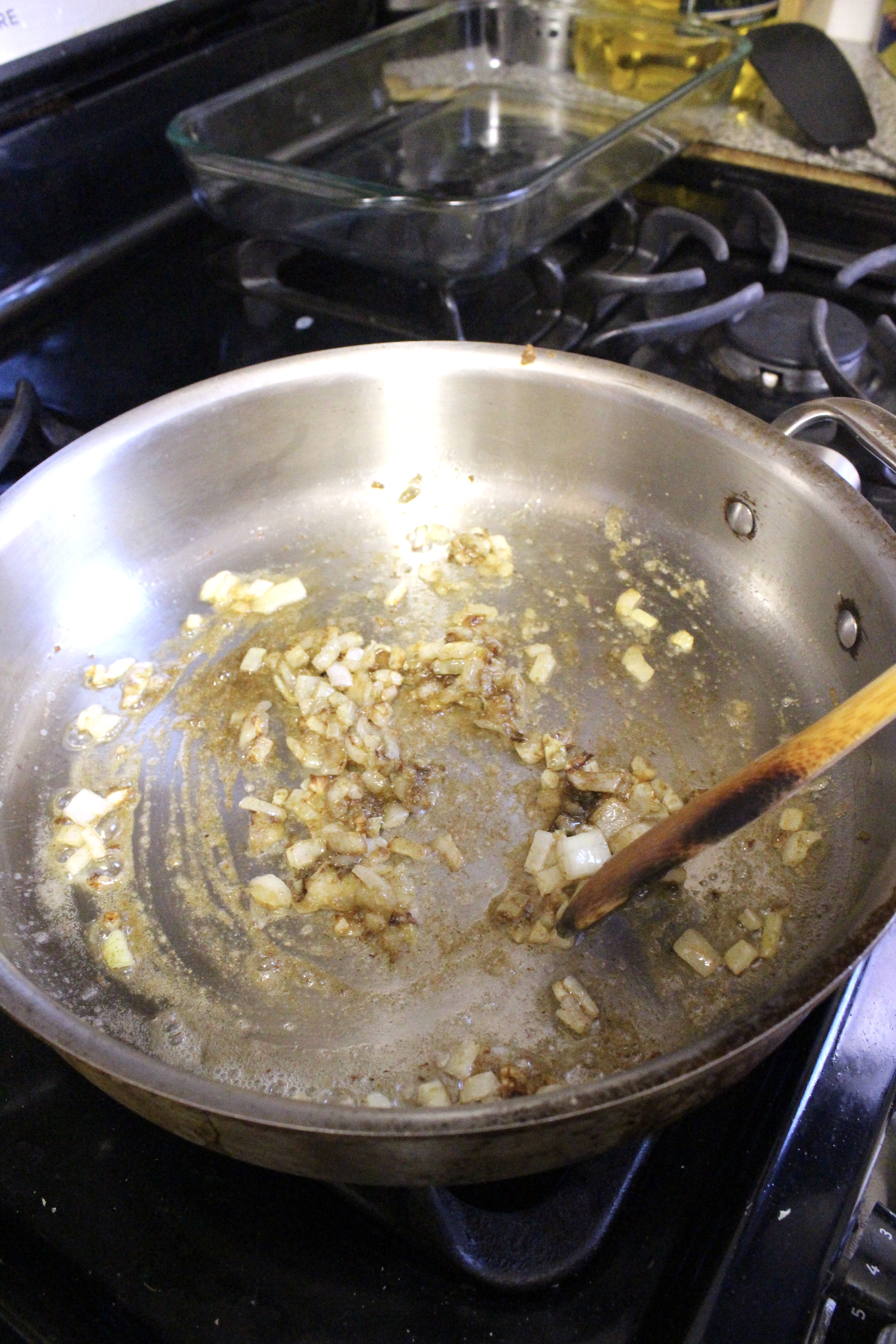 But even after the last doggy bag was packed, we had quite a bit of turkey left over. It's been our breakfast, lunch and dinner. Then last night, I recalled my friend Biny of #binyskitchen saying how she'd use her leftovers for turkey pot pies. Now, pot pies don't fly here, but South Asian flavors do. I thought I'd cook some of the leftover turkey in a cream sauce with spices and frozen peas (to make it the slightest bit healthy) and the gang inhaled it!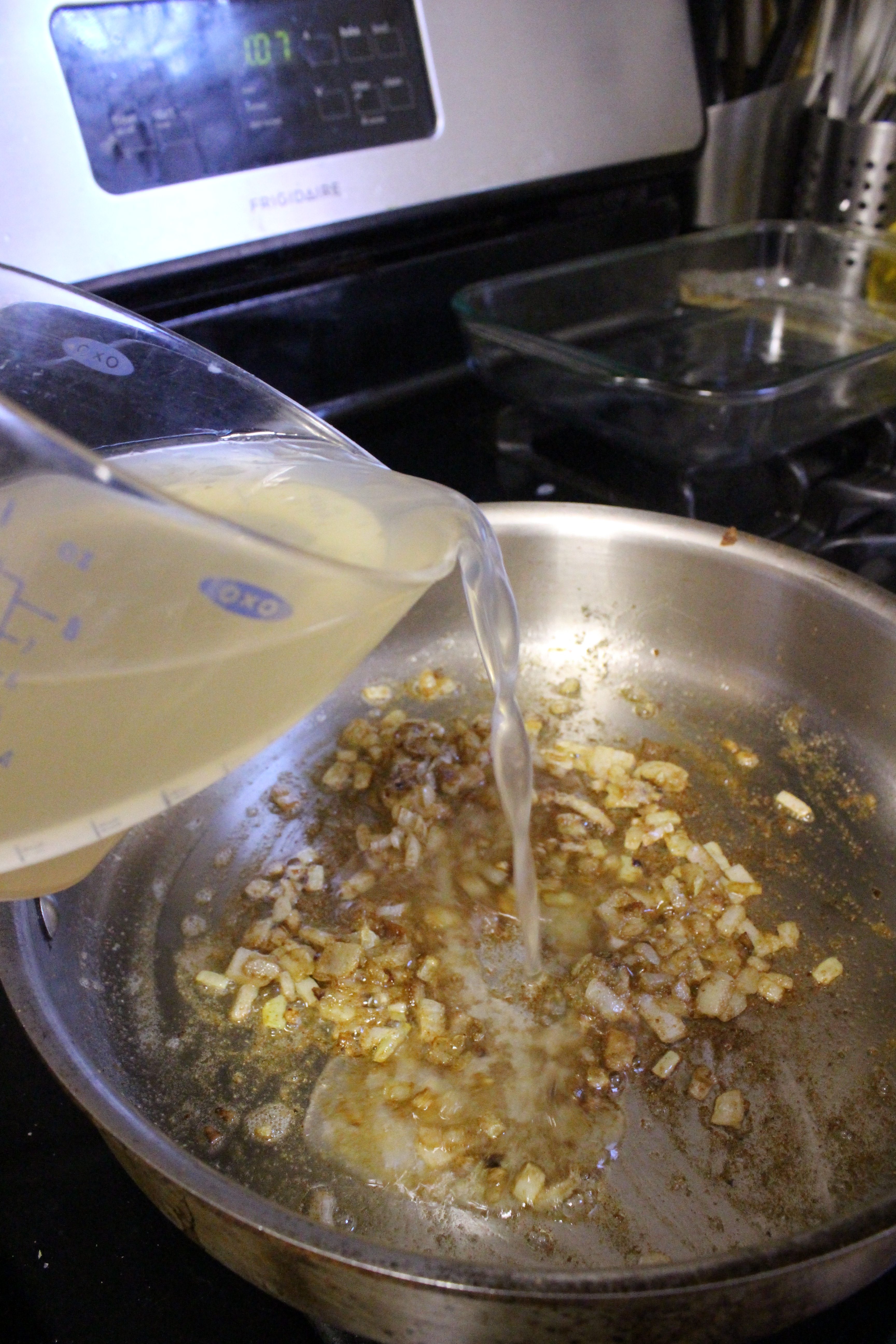 So here's how I created it. Don't be intimidated by the long list of ingredients. If you ever want to make South Asian food at home, you need these in stock. Fine to use a "garam masala" mix if you don't have the last 5 spices. I wouldn't use a curry powder to sub the first few spices, as that has turmeric and chili powder and would change the flavor of the korma.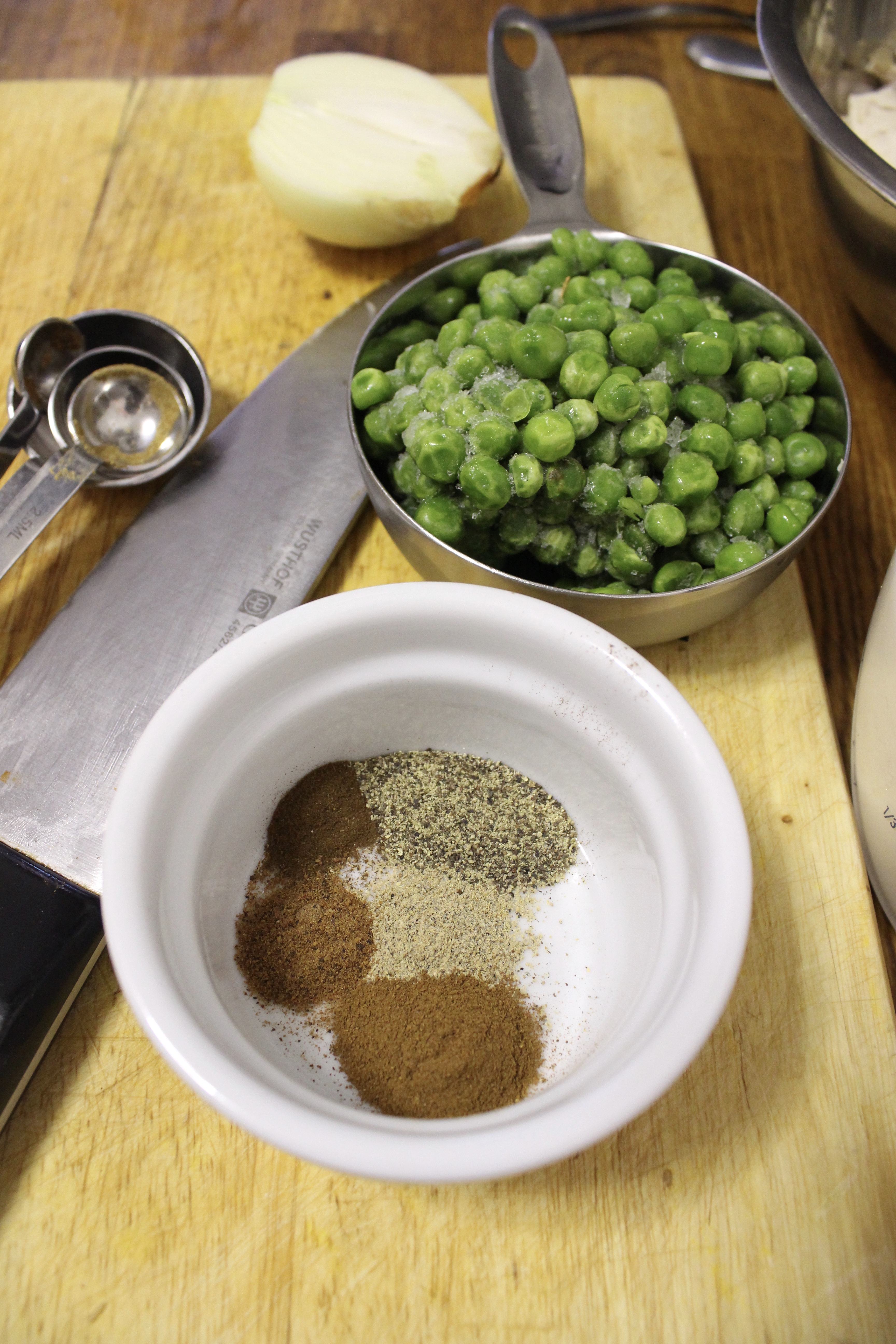 What is korma? Any meat/seafood/veggie dish cooked in a cream or yogurt or nut paste sauce. Simmered with warm spices (not the spicy spices) and slightly sweet. Chicken korma was my favorite dish growing up, but only reserved for special occasions, like Eid or birthdays.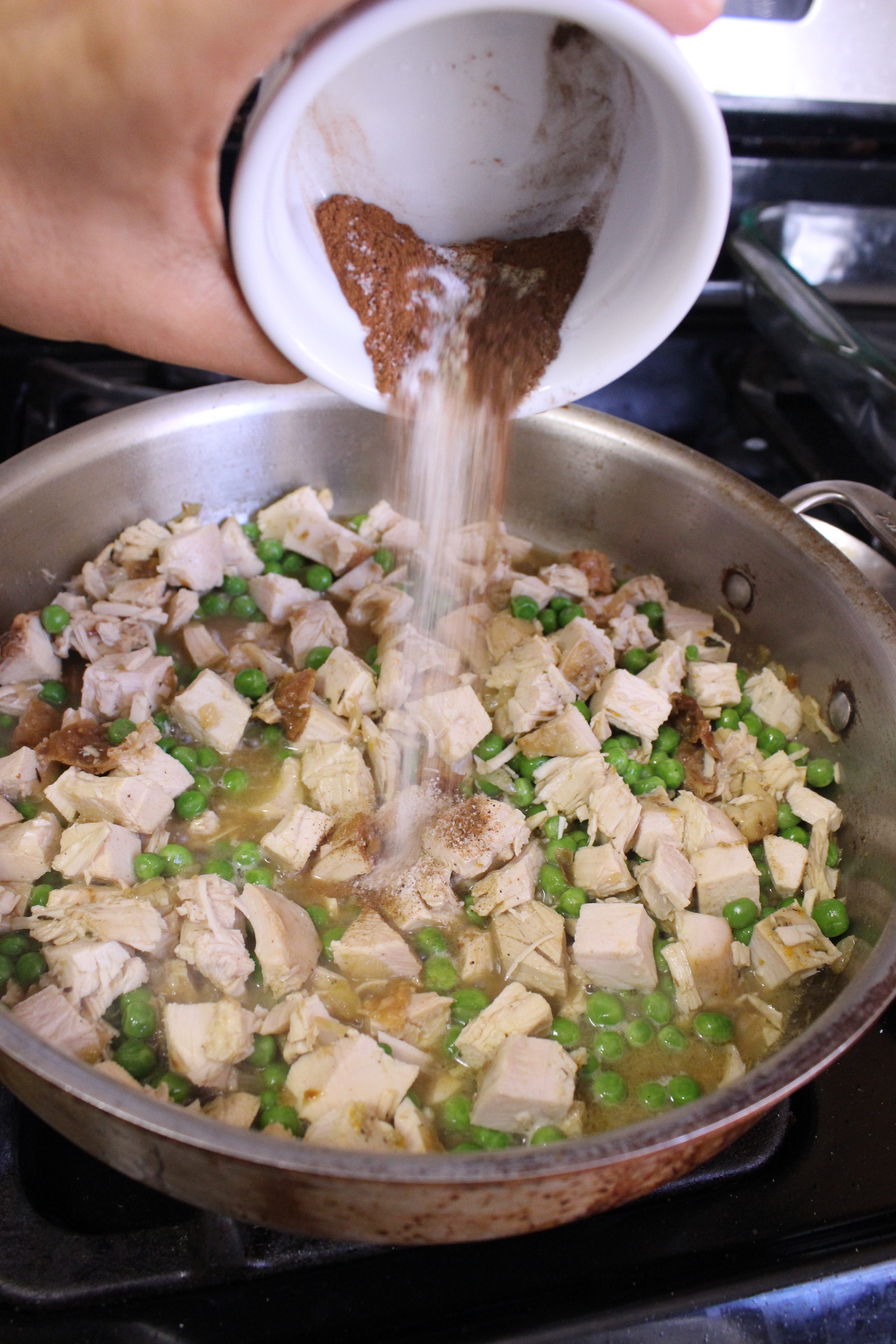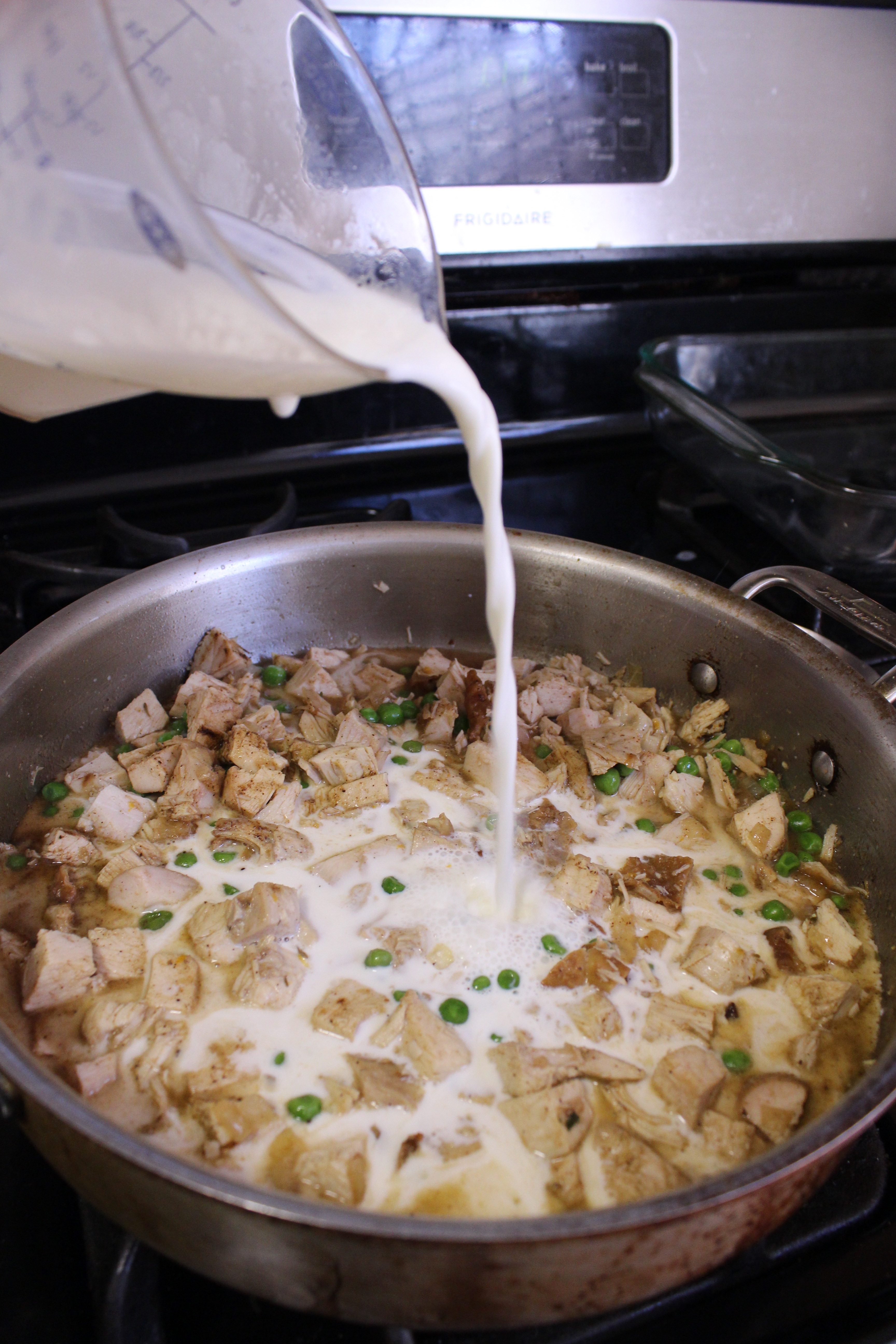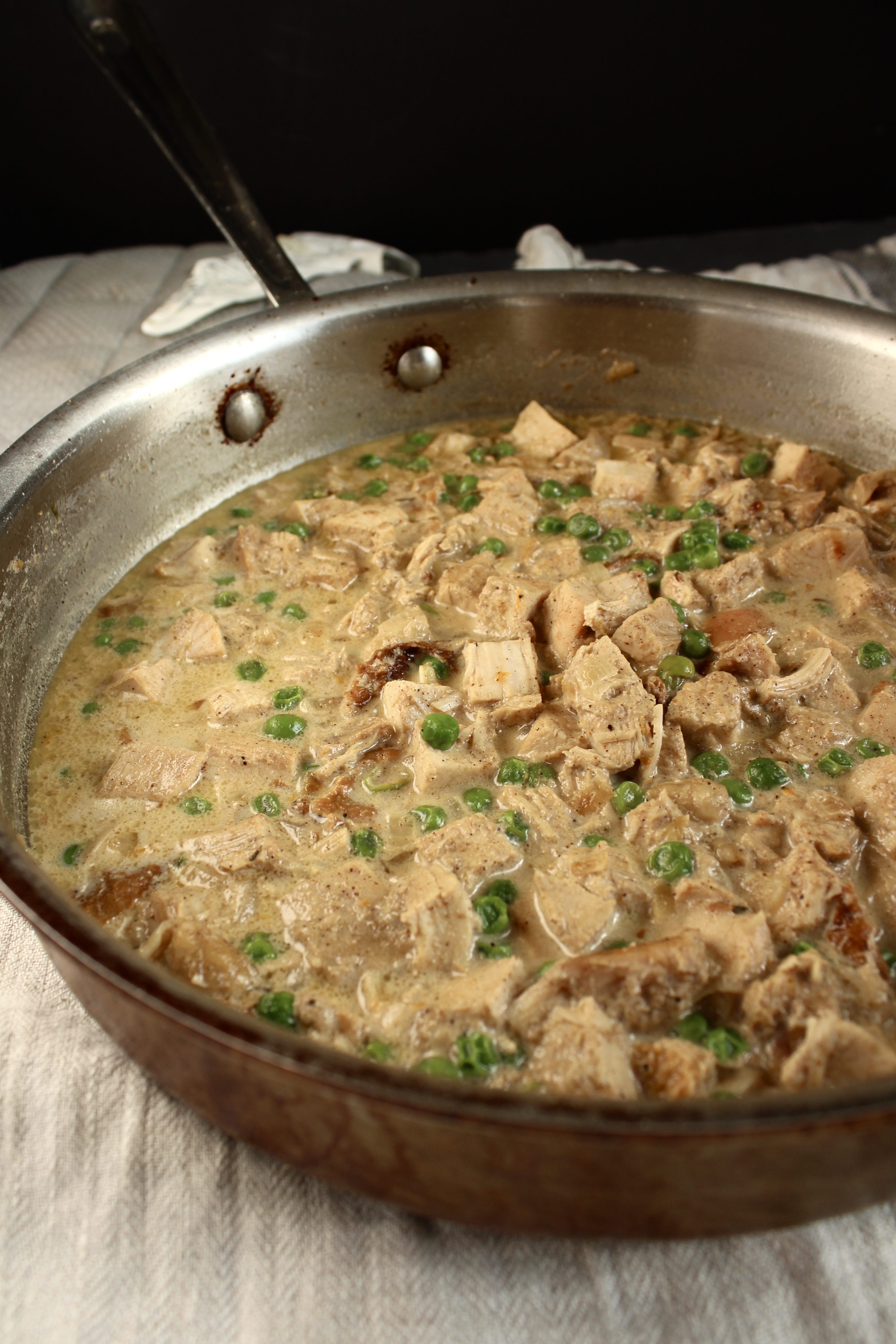 Hope you enjoy this recipe!
Ingredients
1/2 onion, diced
1 tbsp ghee or butter
1/2 tsp ground cumin
1/2 tsp ground coriander
1 tsp garlic/ginger paste*
1 cup turkey/chicken broth or water
2-3 cups cubed turkey breast
1 cup frozen peas
1/8 tsp nutmeg
1/8 tsp clove
1/8 tsp cardamom
1/4 tsp cinnamon
1/4 tsp black pepper
1/2 tsp sugar
1/2 tsp salt
3/4 cup milk
1/4 cup half & half
Directions
In a large saute pan, heat ghee or butter over medium high heat and add onions. Cook until onions are translucent and lightly browned around the edges. Add the cumin, coriander and garlic/ginger paste. Stir, then slowly add the broth or water. Scrape all the browned bits from the bottom of the pan and allow mixture to simmer for 2-3 minutes.
Add the turkey, peas and remaining spices. Stir to combine then add the milk and half and half. Let simmer for 5 minutes.
Remove from heat and serve with rice or quinoa.
*You can sub garlic/ginger paste with 1 clove of garlic AND a small (maybe 1/2inch) piece of ginger minced or pressed through a zester.