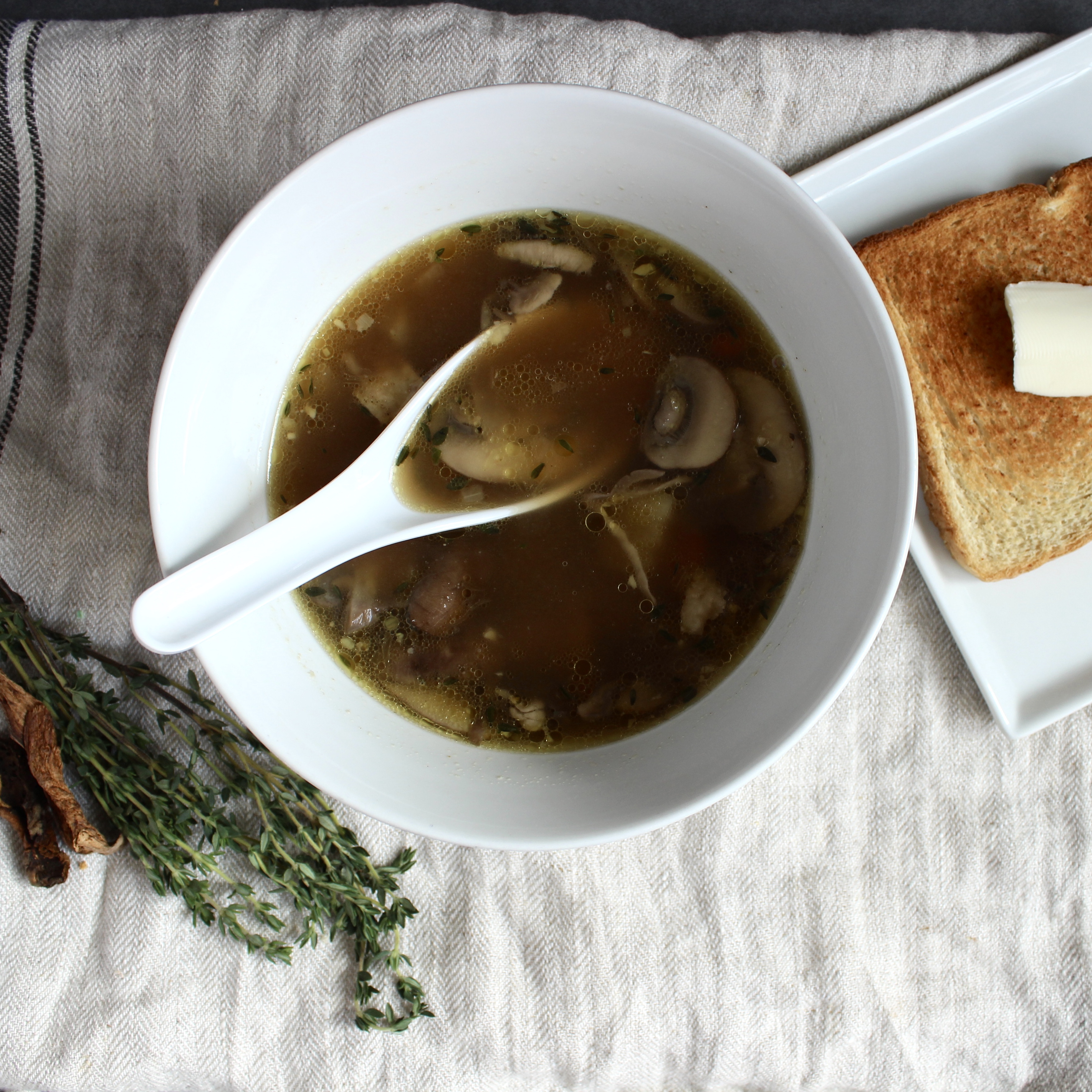 If you follow my Snap or Instastories, you saw me make pull this soup together last night. I've been looking to finish up all the vegetables and herbs that I bought as a part of my Thanksgiving groceries, herbs that I don't use very much apart from that day (sage, thyme, rosemary). In the version I made last night, I threw in the last of my turkey leftovers, but it didn't add much to the soup, so the version here is without meat, and it's delicious!
There is So. Much. Umami aka The 5th Flavor. From the rehydrated porcini mushroom stock, to the mushrooms, to the soy sauce. Hence the name. I didn't want to just call it mushroom soup! There's so much more! And then tang from the Ume Plum Vinegar – my FAVORITE ingredient these days to add flavor to pretty much anything. It just gives a nice fresh zip to foods, without overpowering like most vinegars.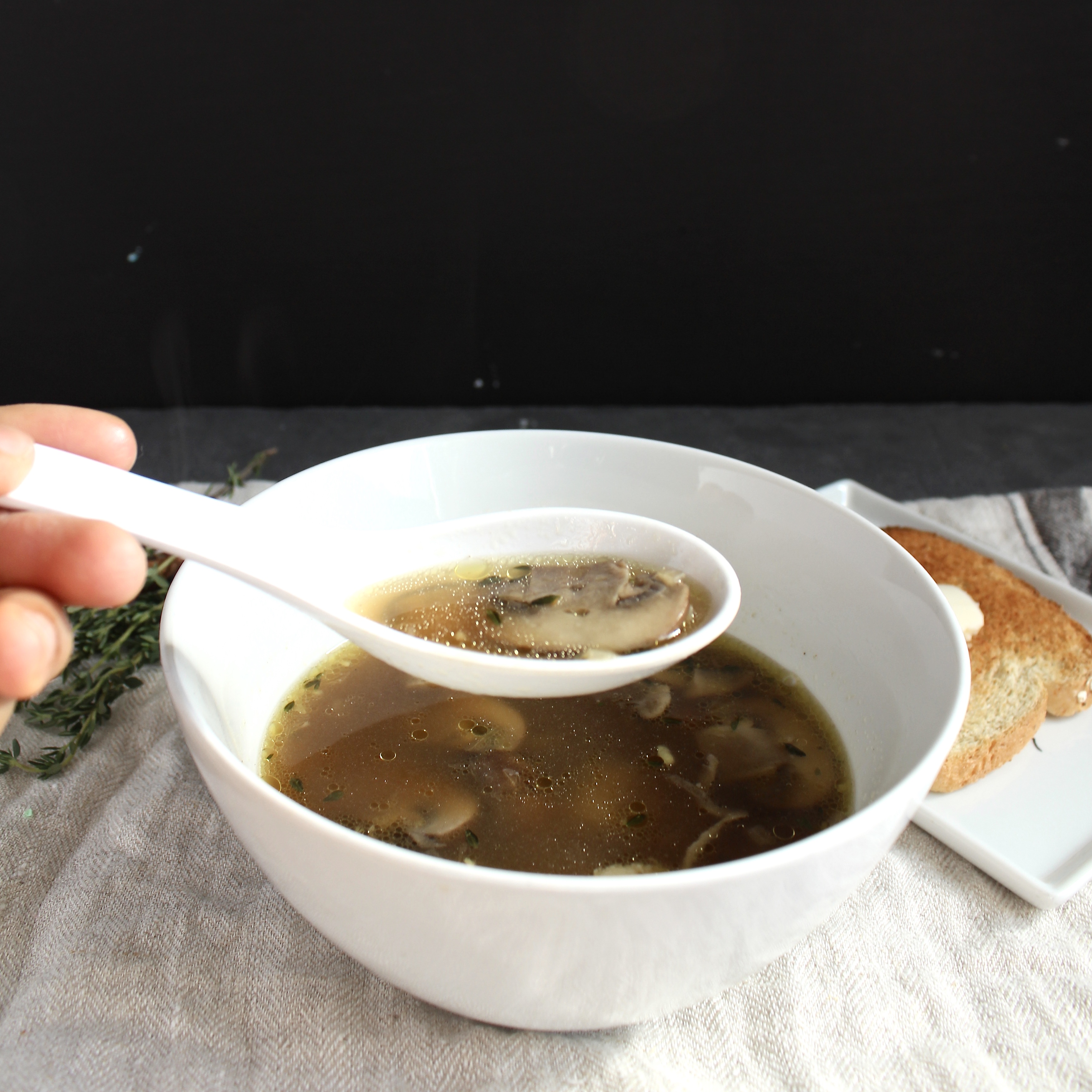 My vegetables were on the smaller side: the carrots, celery, even the size of the mushroom package. So 8 cups liquid in total worked for me. Currently the soup can feed 4 adults. If you want to stretch the recipe to feed 6 comfortably, use larger carrots, celery and onion. Add another potato and 2 cups liquid – either stock or water.
Can easily be made vegan by using all oil, no butter, and water instead of chicken or turkey stock.
Ingredients
4 average dried porcini mushrooms
4 cups boiling water
2 tbsp olive oil
2 tbsp butter
2 carrots, diced small
2 celery stalks, diced small
1 small onion, diced small
1 clove garlic, finely minced
8 oz or 1 standard package cremini (baby bella) mushrooms, thinly sliced
4 sprigs fresh thyme
1 bay leaf
1 tsp soy sauce
salt and pepper
3 tsp ume plum vinegar
1 large russet potato, cut into cubes
4 cups chicken/turkey stock or water
1/4 cup finely chopped parsley
Directions
In a large glass measuring glass or bowl, place dried porcini mushrooms. Add hot water and allow to hydrate until ready for use.
In a large stock pot, melt butter and oil over medium high heat. Add onion, celery and carrot. Cook 4-5 minutes until soft. Add mushrooms and garlic. Cook together for another 2-3 minutes. Tie the thyme and bay leaf together with kitchen string. Add to the vegetables. Add salt and pepper to taste (I added about 1 tsp salt and half tsp pepper) and stir. Then place a wire mesh sieve over the pot and add the porcini stock, straining out the rehydrated porcinis (their flavor can be strong). Also add the vinegar and stock/water. Stir to combine.
Cover, raise the heat to bring to a boil, then reduce heat so it simmers for 15 minutes. When the potatoes have cooked through the soup is done. Add parsley, adjust seasoning, and serve.