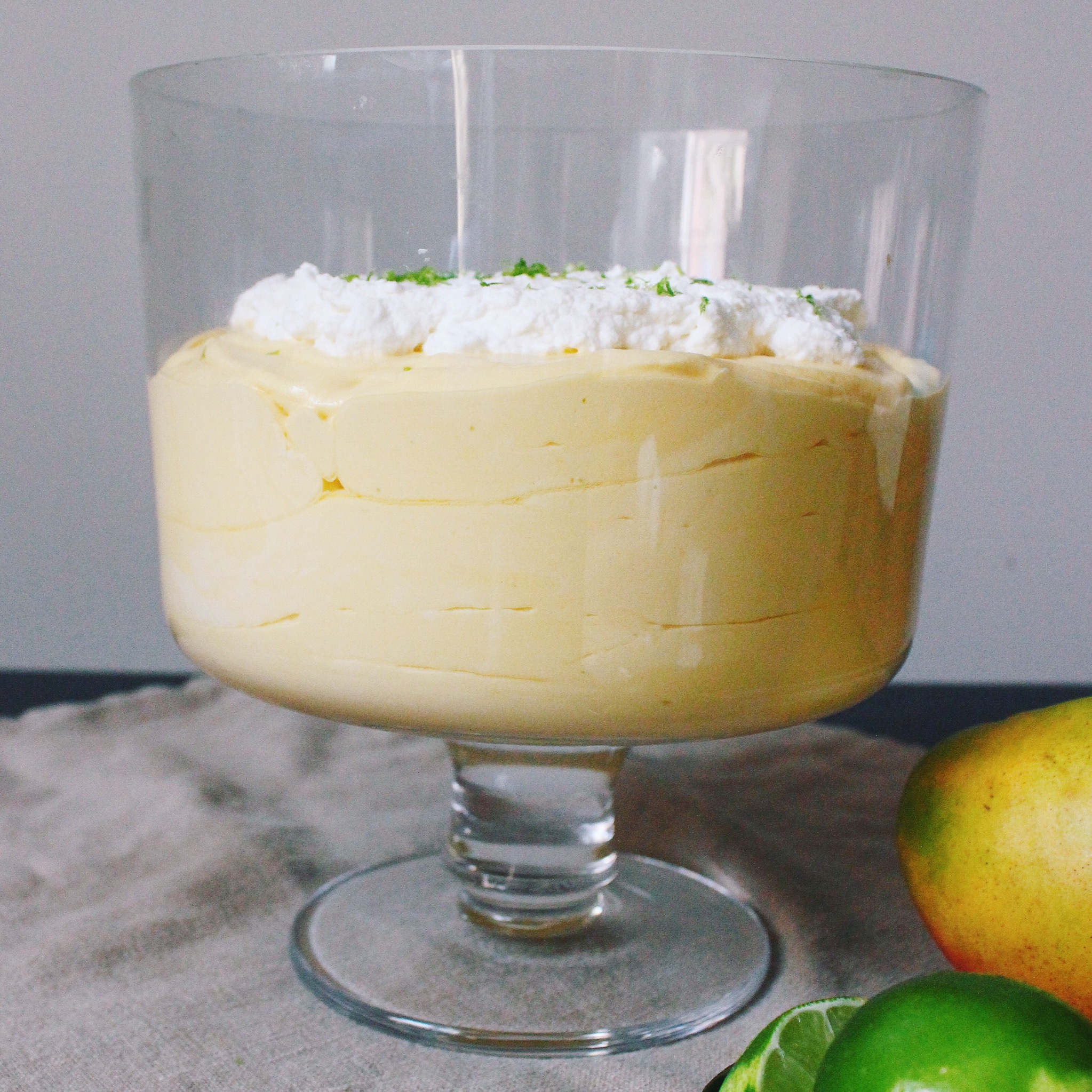 Summa summa summatiiiiiime. I'm keeping the oven off for this one. I'm keeping my fruit bowl stocked up on glorious mangoes. And I'm eating them whole, skin off, just me and the pulp, with the juices running down my elbows. When I'm not eating them whole, I'm whipping up the most divine desserts with them, from ice cream to pudding to this luscious mousse.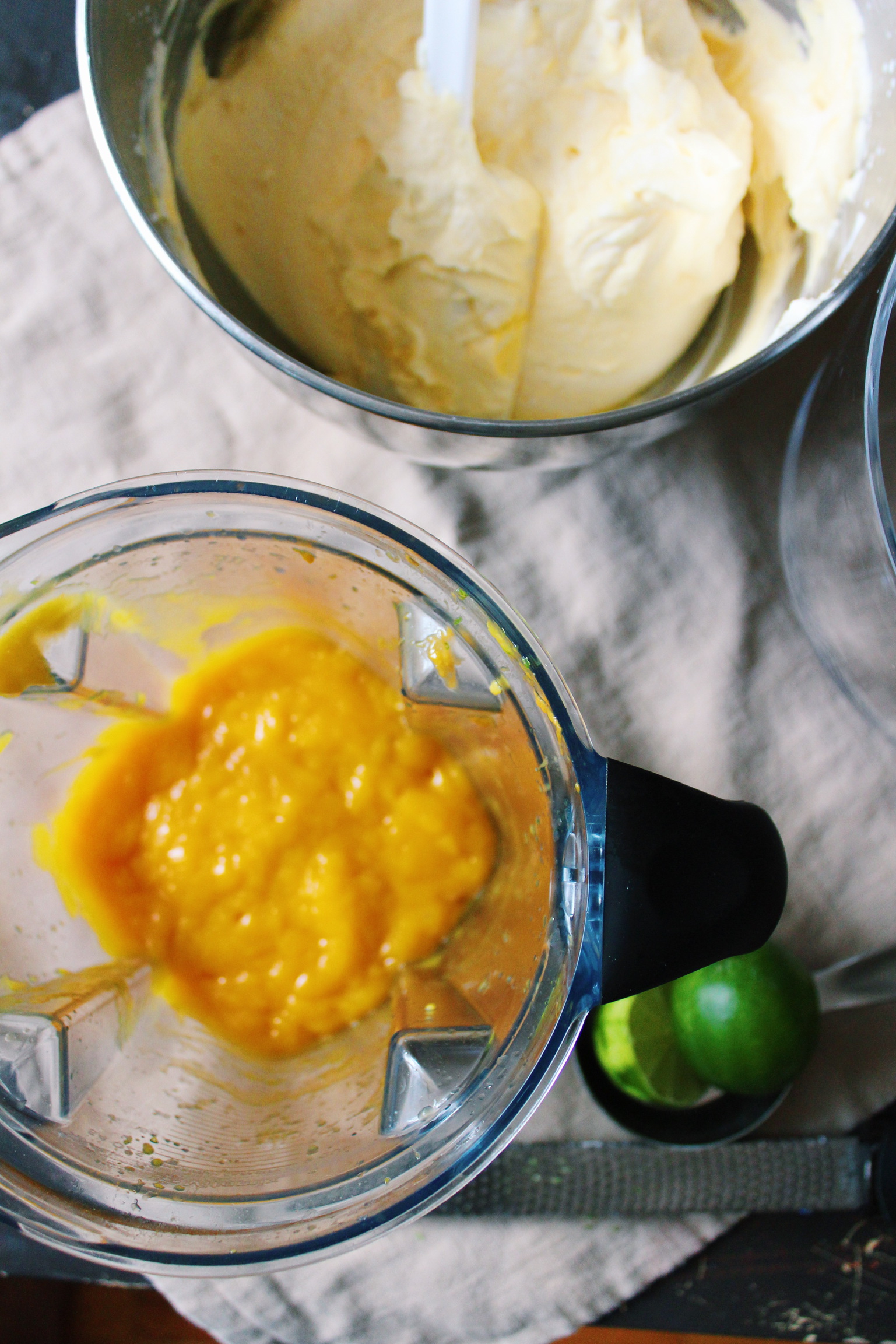 Of course I couldn't leave well enough alone. Yes, I could've blended mango pulp with sugar and folded it into whipped cream. But why do that when adding a bump of flavor is so easy and impactful? I add the juice and zest of half a lime and it works so well to cut the sweetness of the mango and the richness of the cream. It's a balancing act. And I've been obsessed with limes lately. I find the aroma absolutely intoxicating. From virgin mojitos to salad dressings – I've been putting them in everything. I also add a splash of vanilla to make it extra special – adding a floral dimension to a fruity dessert.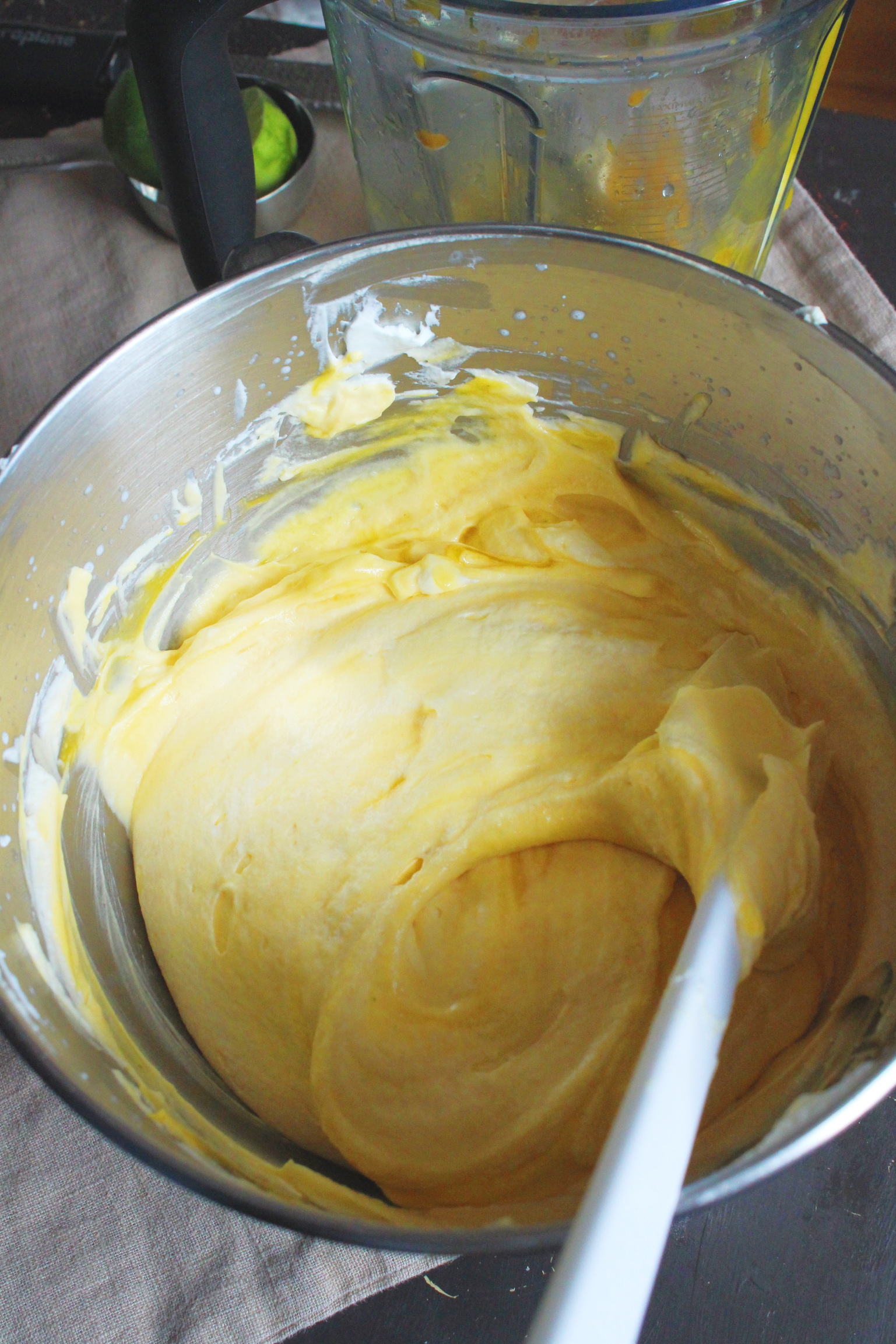 There are two schools of thought when it comes to mousse. One includes raw whipped eggs whites. The other is a more simple one, made with just whipped cream. While this was a delicious, easy and no fuss method of making mango mousse, my curiosity will not be satisfied until I try a version with the egg whites. Though I'm not too crazy about consuming raw eggs, for the sake of recipe testing, I will! So keep an eye out for a future post with the egg white inclusive version!
Ingredients
2 1/2 cups heavy cream
2 cups mango pulp (from about 3 large mangos)
1/2 cup sugar plus 2 tbsp
juice and zest of half a lime plus more for garnish
1/2 tsp pure vanilla extract
Directions
If possible, freeze the bowl and whisk attachment of your stand mixer (or bowl/beaters) for about 10 minutes. Cream whips up much faster when cooler. When ready to whip, take out bowl and whisk/beaters from fridge, pour cream into bowl and add 2 tbsp sugar. Start whipping at low speed. As the cream gets thicker, gradually increase speed. When it reaches soft peaks (when it looks billowy and the whisk leaves lines in the cream), remove about 1 cup of the cream for the topping. Keep mixing the rest until you reach stiff peaks. Add in the vanilla and give it a final stir by hand. Set aside.
In a food processor or high power blender, blend the mango puree, 1/2 cup sugar, lime juice and zest until well combined.
Gradually add to the whipped cream, 1/3 of the mango puree at a time, folding into the whipped cream gently. When completely incorporated, pour the mousse into a trifle bowl, or similar bowl with high sides. Top with the whipped cream you set aside earlier. Garnish with extra lime zest.