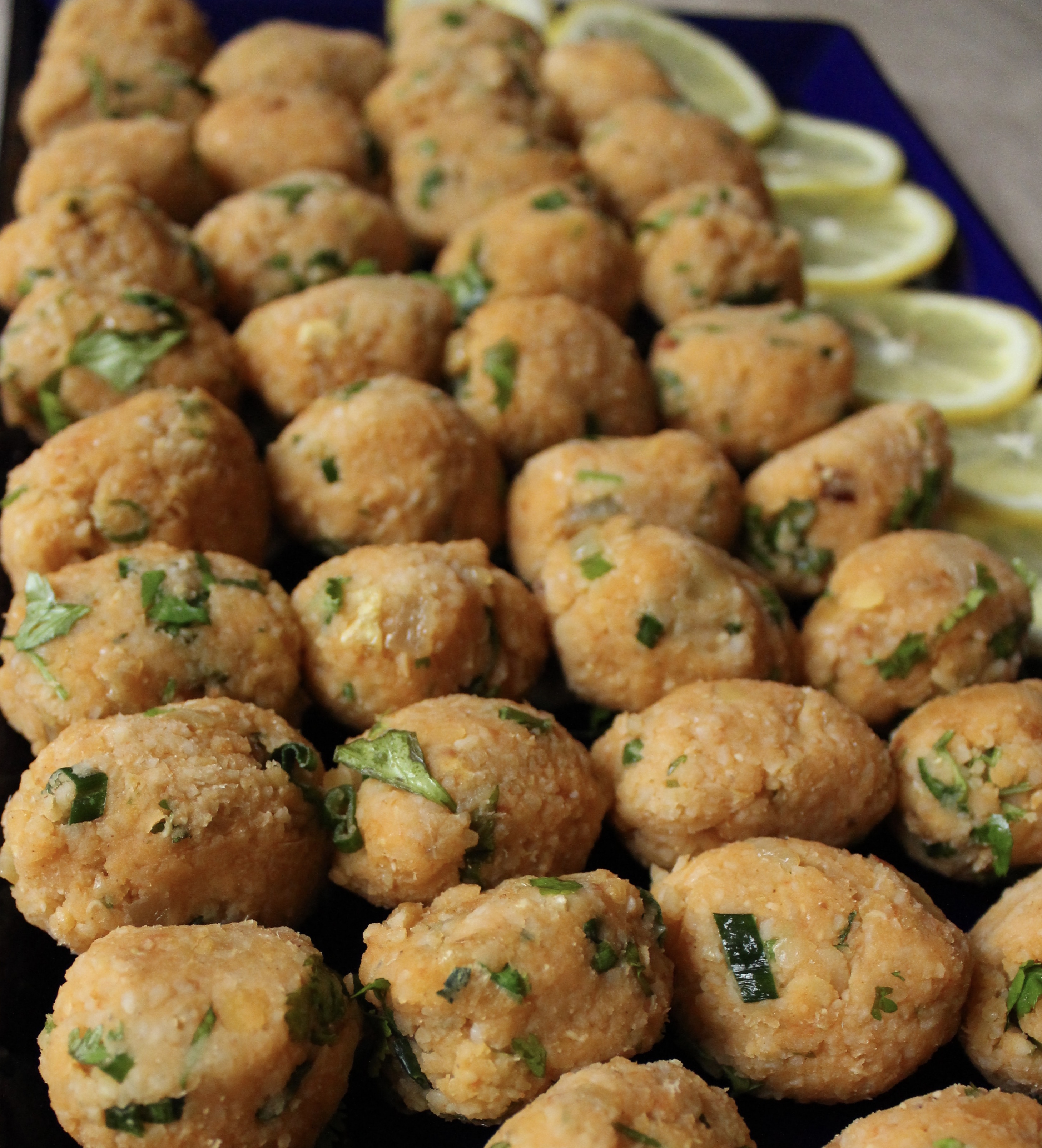 My heart is hurting. The world is burning. There is no where I can go, or send my family members, that feels safe from natural disaster, disease or rampant violence. Perhaps this is the way it's always been – just now we are hyper aware because we are hyper connected. The natural disaster stuff is not new. Climate change is. And as a Bangladeshi American, I worry about the effects of glacial melting for a sea-level country like Bangladesh. We already have climate refugees.
Disease is certainly not new (hello plague, small pox, measles and the like). But Planetary Health is. The deterioration of our forests and natural resources that previously acted as a barrier from infectious diseases rampant inside the wilderness.
And the violence. From mass shooters to terrorists to drone strikes. We've been killing one another since Cain and Abel. Yet for all our progress, our education, we can't seem to teach one another empathy. We can be pro-life when it comes to matters of a woman's right to make decisions, yet when it comes to the life of someone who looks a bit different from us, we only know to act in self preservation.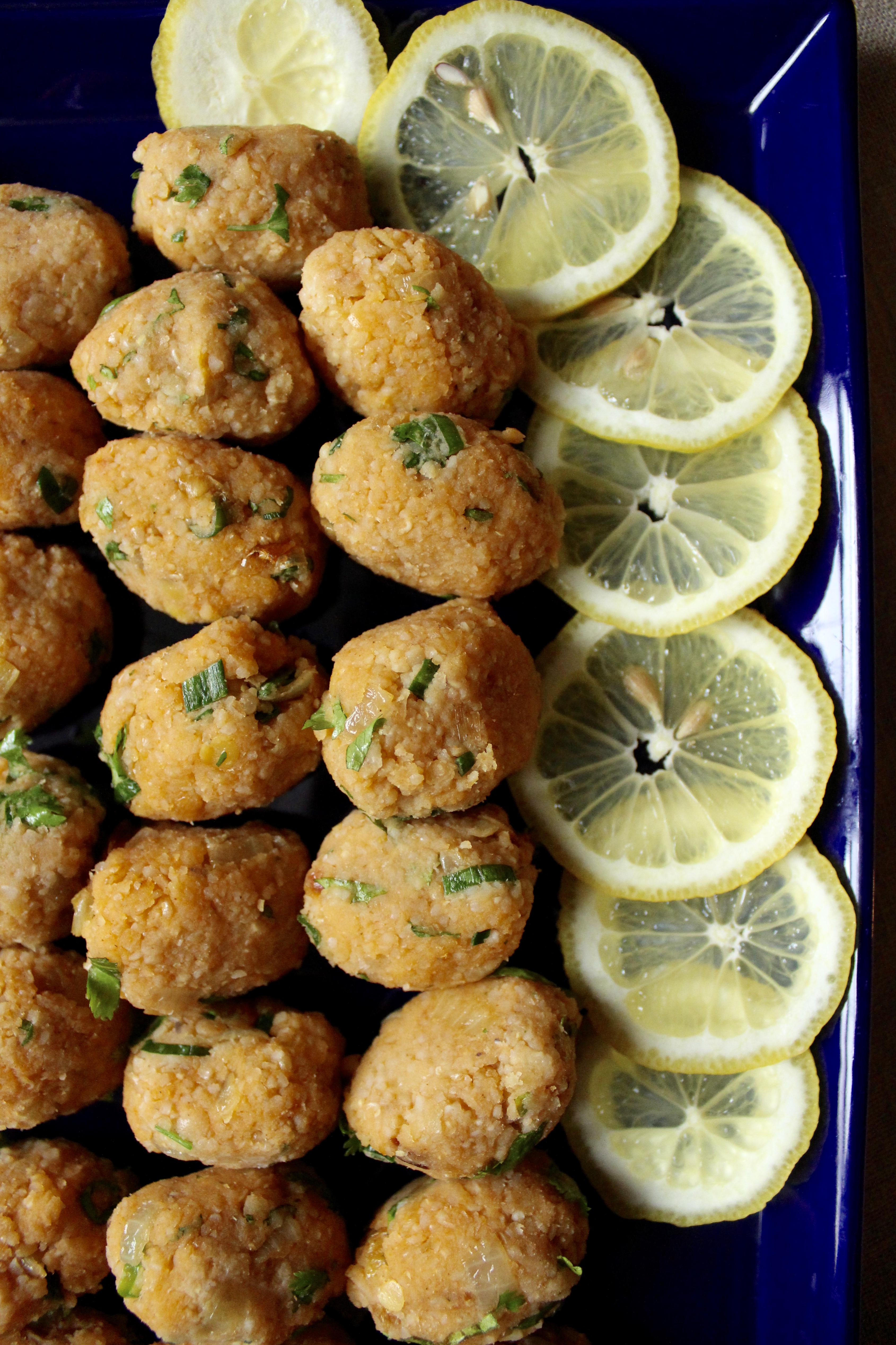 What does this have to do with these vegan "meatballs"? I'm not sure, except it is a Turkish recipe. And if a certain small handed, orange hued, and even smaller brained individual had his way, contributions like this (both culinary and non-culinary), would come to a halt for a certain period of time. We cannot let fear come in the way of this country's most powerful asset: our pluralism. We must use our propensity for innovation to tackle this challenge we've never faced before: an ideological war. One with no national border, rather the exploitation of the disenfranchised, the bored, the feeble minded.
A wonderful cook and long time associate, Keri Egilmez, shared this recipe with me. You may remember her from the Samboosa recipe I shared a while back. These are not meant to satisfy your cravings for dark, rich, savory meatballs. They work best as an appetizer – light and lemony and the perfect finger food. Also works well over a bed of greens as a light lunch. Afiyet olsen!
Ingredients
1 cup Red Lentils
1/2 cup fine bulgur
1/2 cup olive oil
1 medium yellow onion, chopped
1 tsp cumin
1 Tbsp Red Pepper Paste (or tomato paste)
Juice of 1 lemon (or half if you like less sour)
1/3 cup of parsley, finely chopped
2 green onions, thinly sliced
1/4 tsp crushed red chili flakes or pul biber (aleppo pepper) – optional
Directions
Place the lentils in a medium saucepan and rinse under running water 2-3 times. Add 2.5 cups water and bring to a boil. Boil for 15 minutes or until all the water is soaked up. Add the bulgur to the pot, give it a stir, and cover until mixture is cool enough to handle.
In a large skillet or wok, heat oil over medium high heat. Add onion and cook until softened – 4 to 5 minutes. Add cumin and red pepper or tomato paste. Stir until combined then remove from heat. Add this mixture to the lentil/bulgur mixture.
Add the lemon juice, parsley, green onion and chili flakes, if using, to the mixture. Stir until everything is combined, then pinch off golf ball sized amounts and lightly press into an oblong shaped ball. Set aside. Continue until all of the mixture is made into kofte (balls).
Enjoy as is or wrapped in lettuce with a squeeze of lemon. Afiyet olsun!