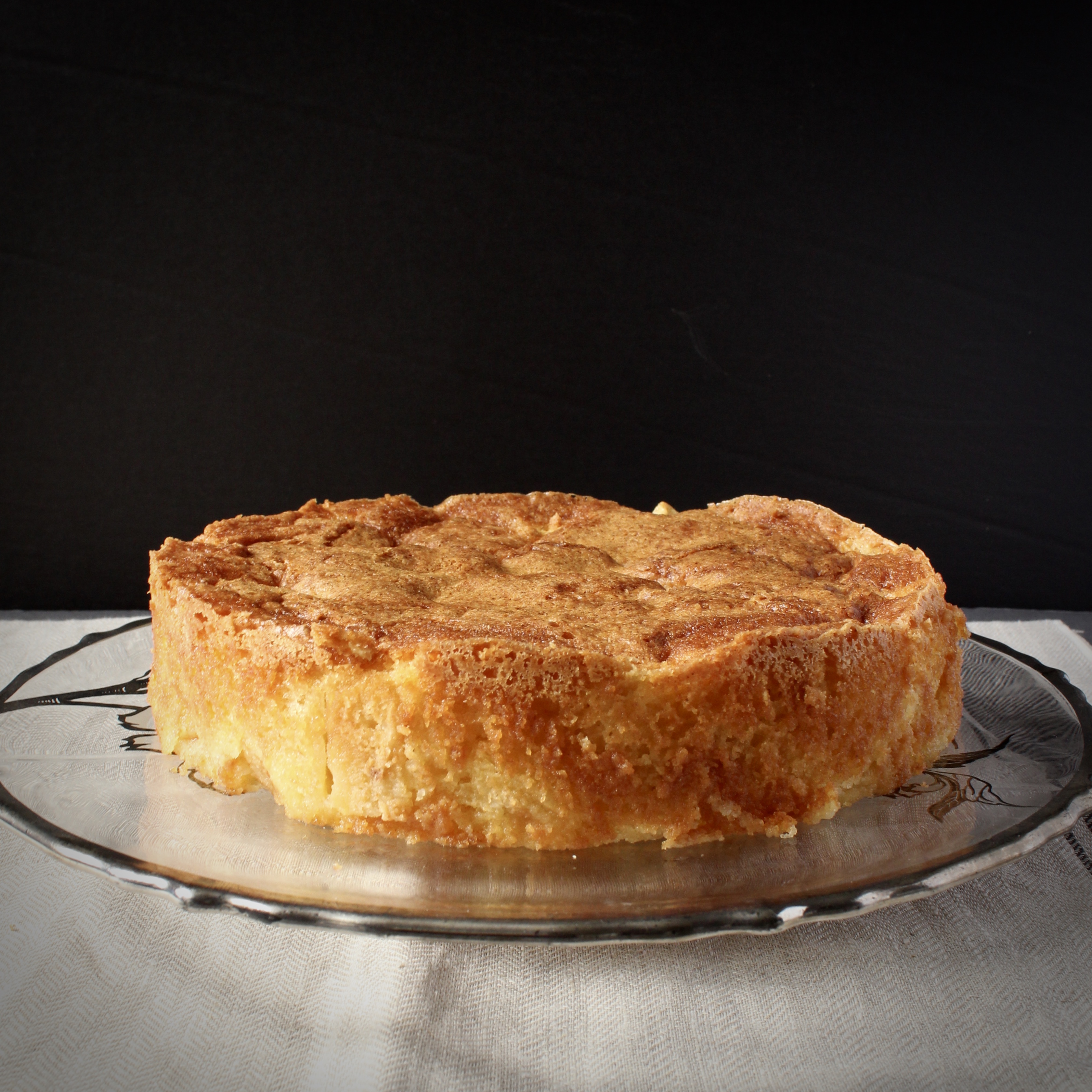 After weeks of tiers and whipped egg whites and multitudinous trips to Costco – this simple, seasonal cake was just what I needed. My kids couldn't wait to dig in after seeing cake after cake assembled and shipped out the door.
Warm. Fresh. Topped with whipped cream.
From what I've read in her book, Around My French Table, Dorie Greenspan's goal is to put in writing the methods French cooks and chefs use to elevate everyday ingredients into delicious dishes you'll crave again and again. The challenge was so many of them rely on instinct, memory, tasting along the way. In this I found a kindred spirit in Dorie – this was exactly what I set out to do when I started this blog. Trying to put into metrics and writing the authentic Bengali foods I ate growing up. Not easy when ingredients are measured in fingers and variable tea cups. But that's probably where our similarities end.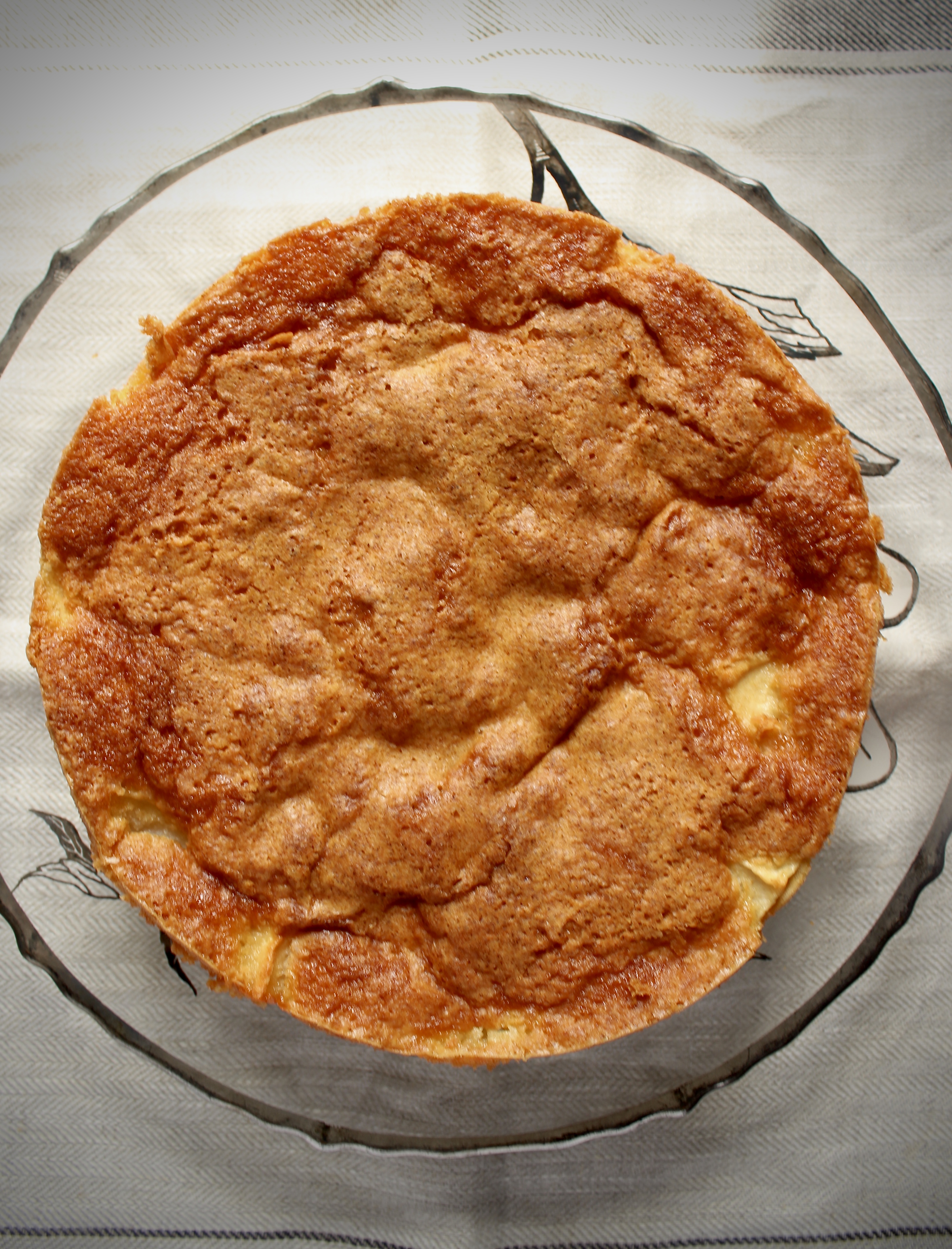 The original recipe relies heavily on rum for flavor. I exclude it, double the amount of vanilla, and enjoy a buttery, delicately flavored dessert cake. The other departure is to use a conventional cake pan over a springform pan, which I can never track down the right pieces for or the right size.
Adapted barely from Dorie Greenspan's Around My French Table, which is chock full of goodies from authentic french desserts (crème brûlée, pâte à choux) to North African inspired dishes (couscous, tagines).
Ingredients
3/4 cup all-purpose flour
3/4 tsp baking powder
pinch of salt
4 large apples (preferably different varieties)
2 large eggs
3/4 cup sugar
1 tsp vanilla extract
8 tbsp unsalted butter melted and cooled slightly
Directions
Place a rack in the center of the oven and preheat to 350 degrees F. Grease the bottom and sides of an 8 inch cake pan. Trace and cut out an 8 inch circle on parchment paper to line the bottom with. Grease again with non stick cooking spray or butter.
In a small bowl, whisk together the flour, baking powder and salt.
Peel the apples, cut in half and remove the cores. Dice into 1 inch chunks.
In the bowl of your stand mixer or in a medium sized bowl, whisk the eggs until foamy (medium speed). Add the sugar and continue whisking for another minute. Add the vanilla, reduce the speed to low and add half the flour mixture. Stop the mixer every now and then to scrape down the sides of the bowl. Add half the melted butter, then the remaining flour. Add the last bit of butter and stop the mixer, mixing in the last bit with a spatula. Add the apples and fold into the batter gently.
Pour batter into prepared pan and bake in the preheated oven for 50 to 60 minutes until the top is golden brown and a toothpick inserted into the center comes out clean.
Let cool in the pan. When time to remove, gently loosen from the sides of the pan, invert onto a cake board or paper plate, then invert again onto a cake stand. Serve warm or at room temperature with a dollop of whipped cream.