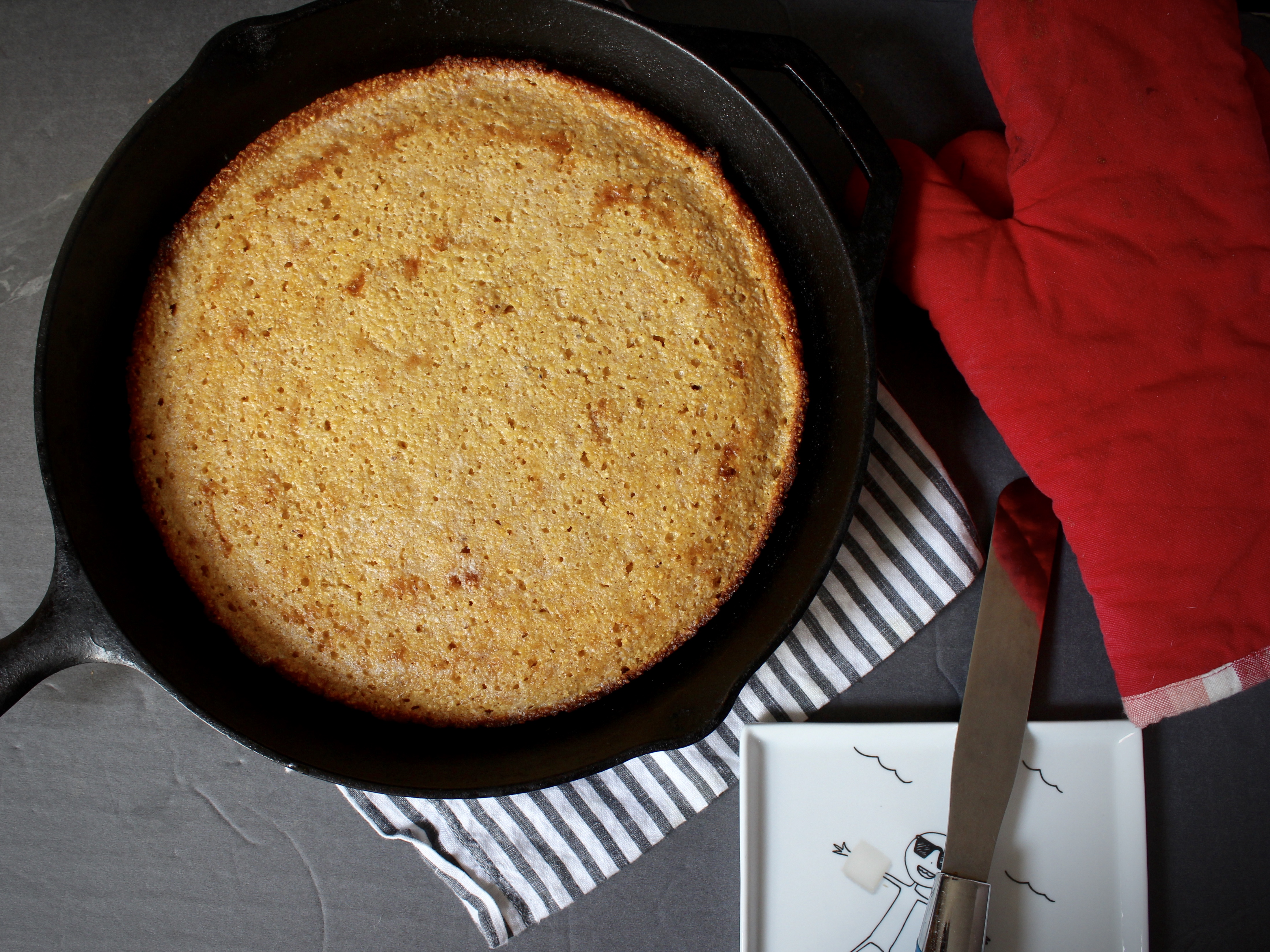 What's the best gift you've ever received? Was it jewelry? A nice bag? Maybe those shoes you've been eyeing? For me, it was my engagement ring, hands down. BUT apart from the that, the best gift I continue to receive is from my mother. Every few months she gives me a jar of homemade ginger/garlic paste that is quintessential in Bengali cuisine. Sure, you can buy the jarred stuff from the desi grocery, but it's just not the same. It's fresh, preservative free, and it's made with LOVE. Such a life saver on busy weeknights to not have to peel/chop fresh ginger and garlic.
This time though, she outdid herself. She brought me some homemade GHEE. Ghee, or clarified butter, is made exactly how the French make it. Warm up butter in a pot or saucepan until melted. Then let sit for an hour or two, until the milk solids fall to the bottom, while the fat comes to the top. When she brought it, I opened it up and OH MY NUTTYNESS it smelled good.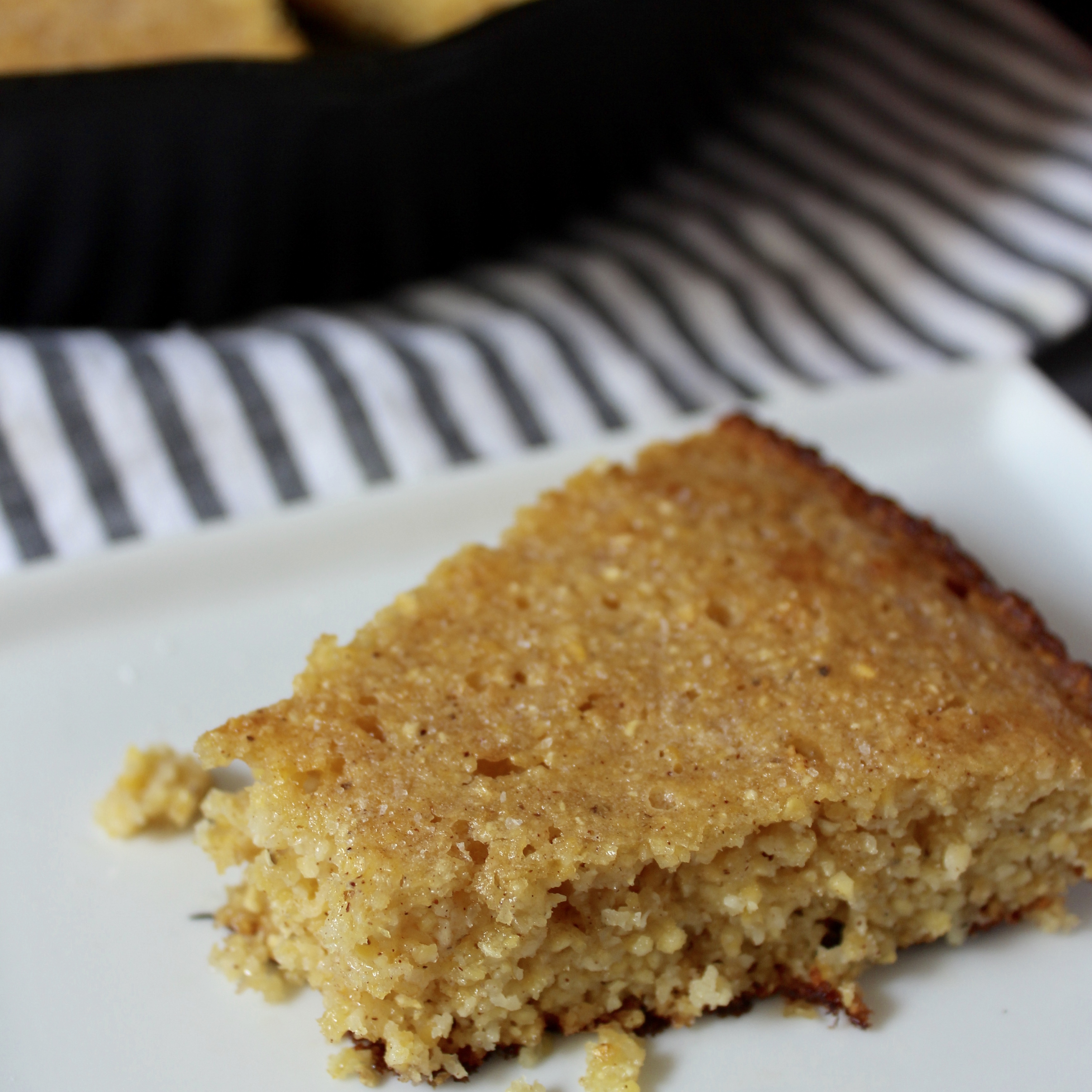 So, when I found the recipe for this cornbread in my Thanksgiving edition of Bon Appetit, I knew I wanted to sub the lard with ghee. It was perfect because I've had this coarse ground corn meal in my pantry for months, neglecting it because it was too coarse for muffins, but little did I know, perfect for this skillet cornbread. I added cinnamon and honey because I loved the cornbread croutons in Trader Joe's Fall Harvest salad and I'm pretty sure they have a hint of both ingredients. I'm fairly certain this will be part of our Thanksgiving spread this year as cornnbread dressing. Mmmm.
Recipe adapted from Bon Appetit.
Ingredients
2 cups coarse ground cornmeal
1 tsp kosher salt
1/2 tsp baking powder
1/2 tsp baking soda
1/2 tsp cinnamon
1 large egg
1 1/2 cups buttermilk
2 tbsp honey
1 tbsp lard, veg oil or ghee
1 stick or 1/2 cup butter room temperature
Fine sea salt for sprinkling
Directions
1. Place a rack in the middle of your oven and place a 9 to 10in cast iron skillet to preheat.
2. In a large bowl, combined corn meal, salt, baking powder, baking soda and cinnamon. In a separate bowl or mixing cup, combine buttermilk, egg and honey. Slowly add to dry ingredients, stirring with a wooden spoon to incorporate.
3. Wearing oven mitts, carefully remove the skillet from the oven. Melt the ghee/lard/oil and swirl around the skillet. Pour the batter into prepared pan and bake in the preheated oven for 15-20 minutes.
4. After removing from oven, add butter to the top of cornbread an allow to melt all over the top. Serve with an extra sprinkling of sea salt.