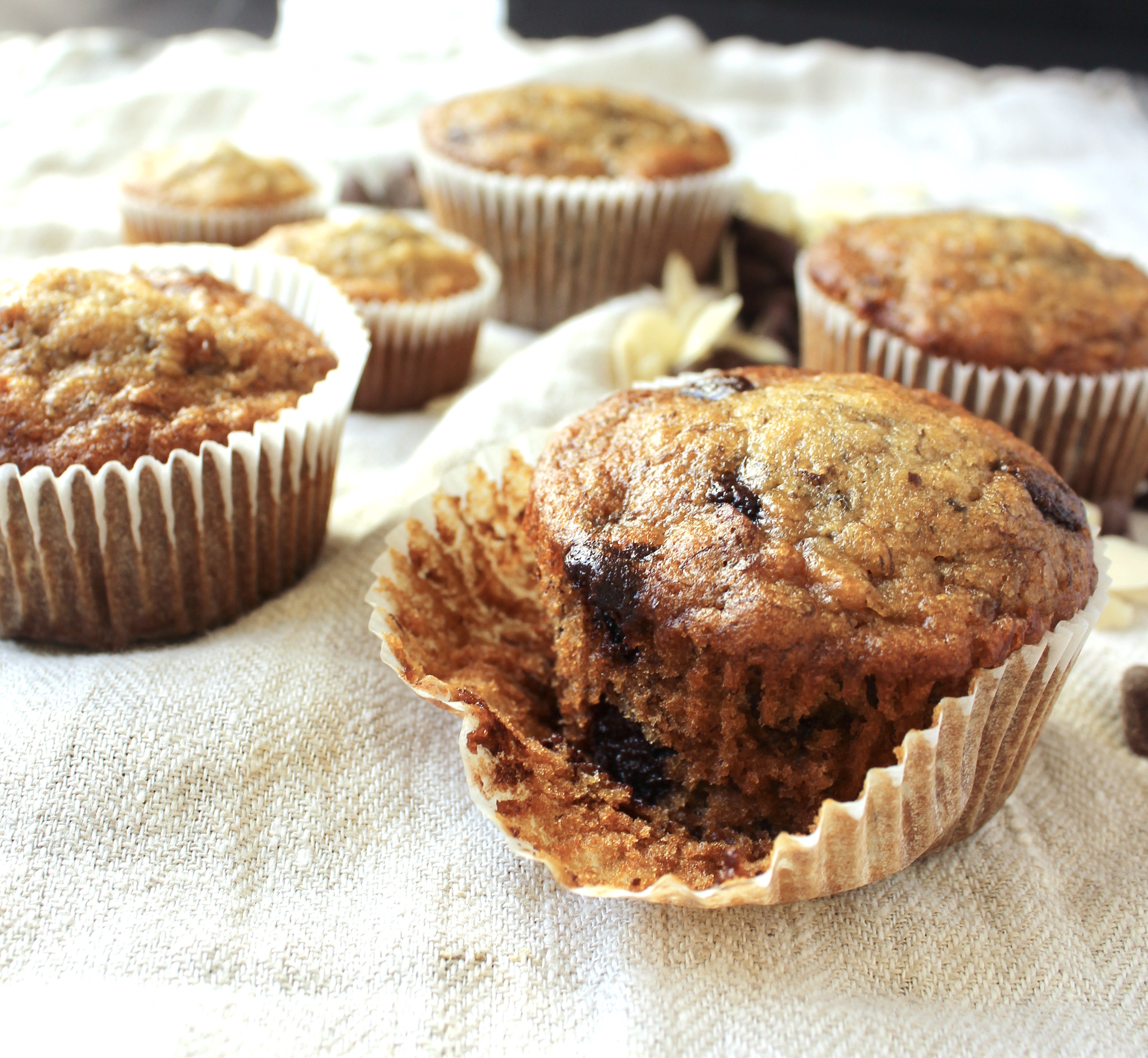 For all the carbs one consumes when having a muffin, I expect it to have hold me over for some time! I'm getting old! My metabolism is slowing down! I can't afford to just "eat tasty things" when I'm "hungry". I have to snack on things like nuts, eat quinoa for breakfast, and add kale as a permanent fixture to my weekly grocery list.
I always tweak breakfast cake recipes to include some heavier elements, like nuts, whole wheat flour, chia seeds (haven't ventured much with qunioa flour or flax seed but I'll get there). Hence banana almond muffins. Chocolate chips because everything tastes better with chocolate chips (and because my kids won't consume them with the same voracity without them).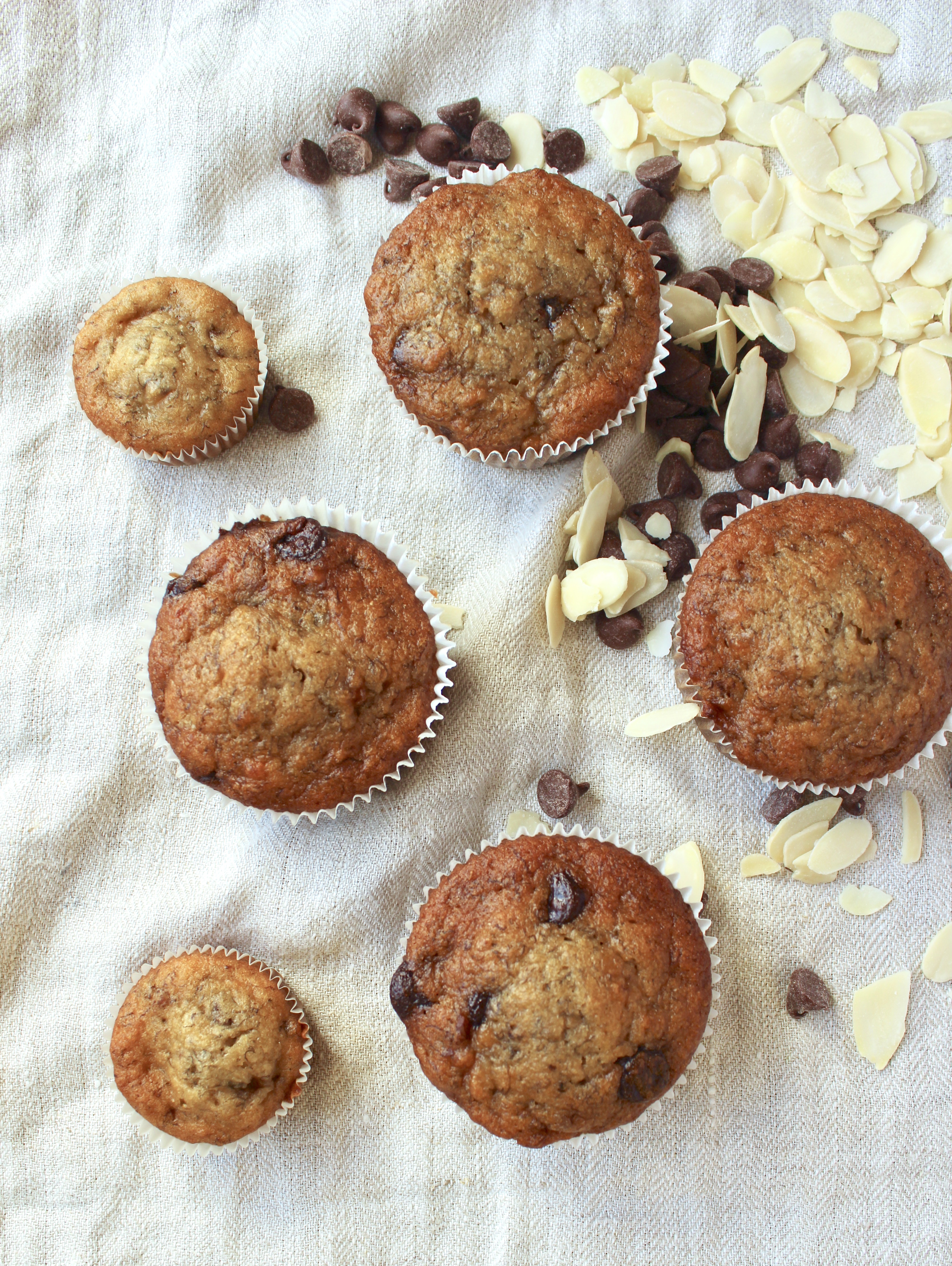 These freeze well – I made a batch and froze them for our first family trip of the year to Vermont. It's pretty warm for this time of year but we will try to introduce the kids to skiing! And these muffins definitely helped get us through the car ride up here.
Original, almond free recipe available on Food Network by Tyler Florence.
Ingredients
1 1/2 cups all purpose flour (can substitute 1/2 cup whole wheat flour)
1/2 cup almond flour
1 1/2 tsp baking soda
1/2 tsp salt
4 overripe bananas
1 cup brown sugar
3/4 cup (or 1 1/2 sticks) unsalted butter, melted, cooled
2 eggs
1/2 tsp vanilla extract
1/2 tsp almond extract
1/2 cup chopped pecans
1/2 cup chocolate chips
Directions
Preheat oven to 375 degrees F. Line muffin pans with paper liners.
Combine the flours, baking soda and salt in a large bowl.
In a small bowl, mash 2 bananas with a fork until it forms a chunky mush.
In the bowl of your electric mixer, or in a bowl using a handheld mixer, beat remaining two bananas with brown sugar at medium speed for 3 minutes. Add eggs, melted butter, extracts and mix until combined. Add the dry ingredients (flours, soda, salt) and mix until just combined. Add pecans, chocolate chips and mashed banana, then stir by hand.
Use an ice cream scoop to measure batter into each muffin liner to about 2/3 full. Bake in preheated oven for 18 to 20 minutes. I only have one muffin pan so I do 1 batch at a time.