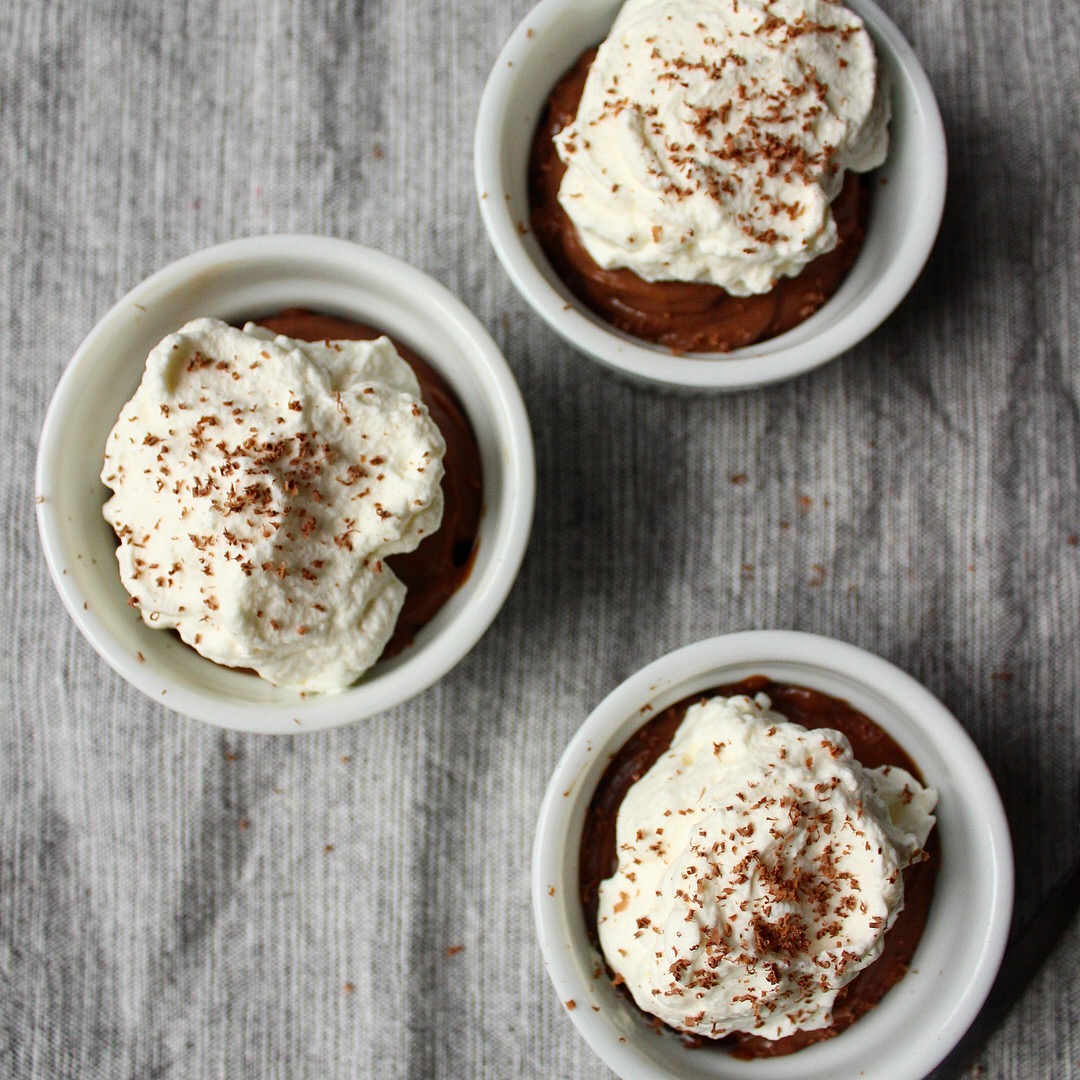 I had a revelation this week: pastry cream is basically pudding, with perhaps an egg yolk or two more. Both start off with a milk/sugar base, thickened over the stove top using some combination of cornstarch/flour/egg yolks then flavored with vanilla, chocolate or any other flavor of choice. This recipe, in my opinion, can pass for both.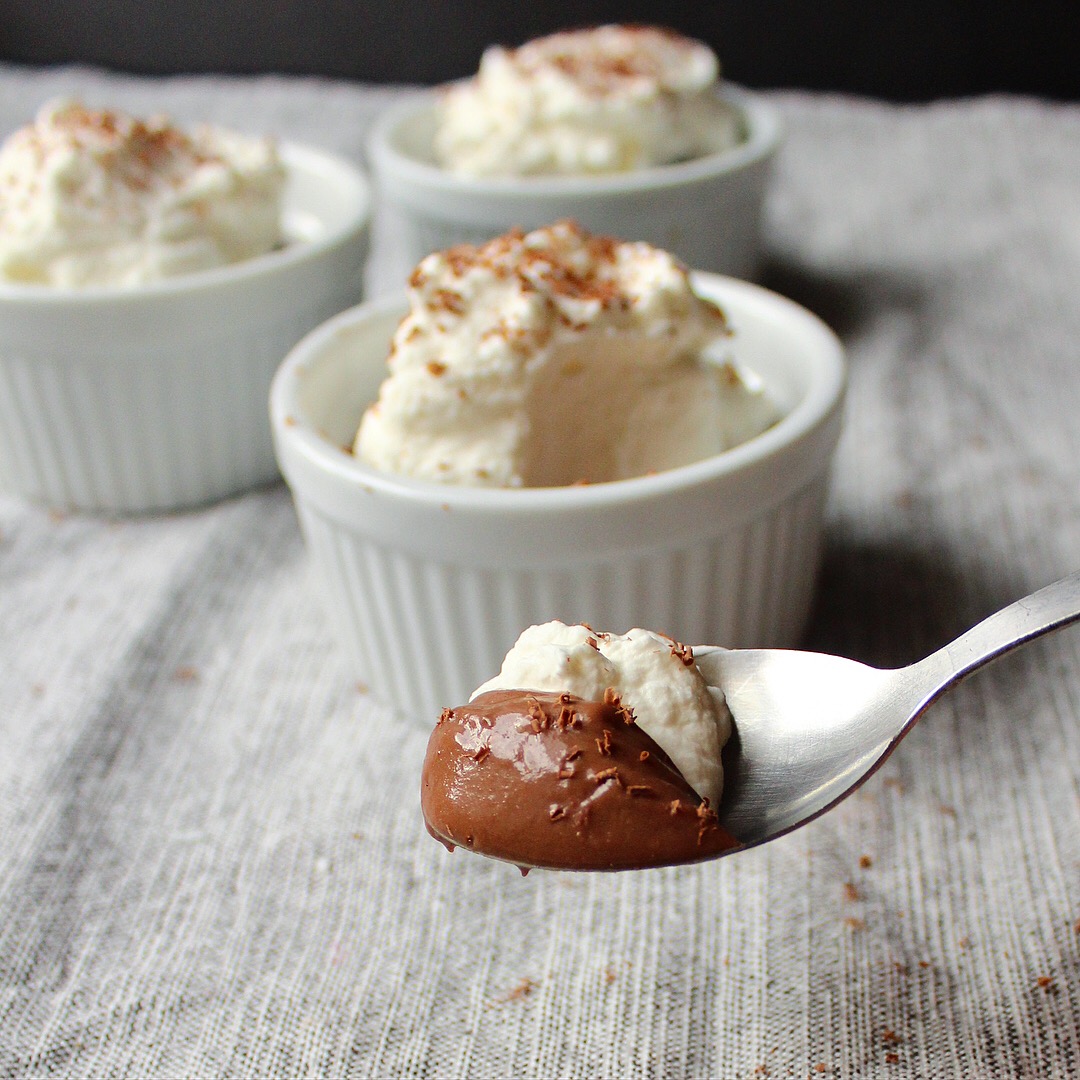 This week I experimented with earl grey – I boiled a cup of water with 4 tea bags until it reduced to about a quarter cup. I added it to the pastry cream at the end, but the flavor wasn't pronounced enough, so I'm sharing the original recipe for chocolate pastry cream for now.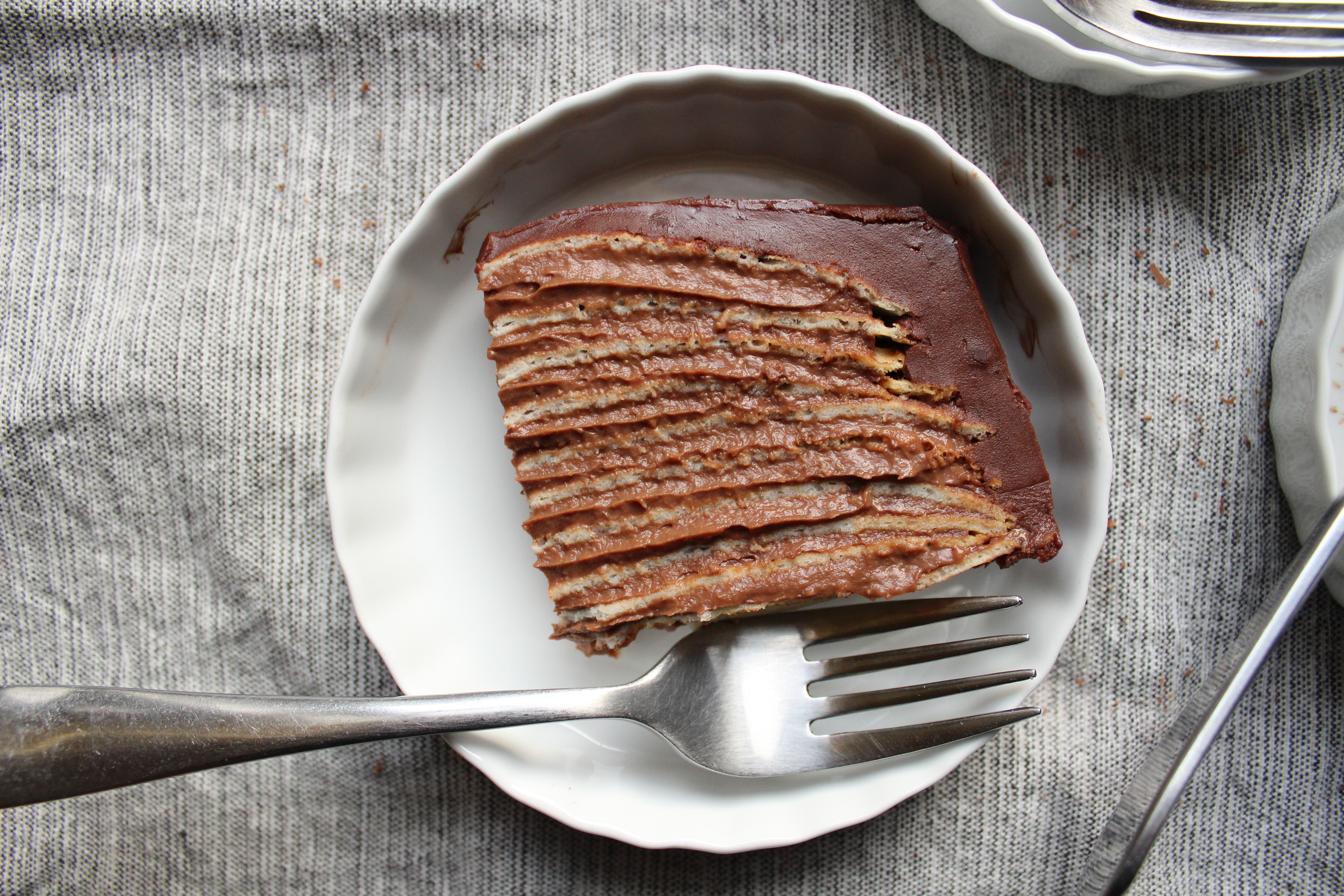 I initially used this to fill the layers of a wafer cake: layering homemade wafers with pudding/pastry cream then covering the whole thing in ganache. But it was so good on its own, I spooned some into some ramekins, topped with whipped cream and chocolate shavings, and served it to my kids for their afterschool snack. I used to have entenmann's cookies and cakes for my after school snack. Do these kids realize how lucky they are? Nah.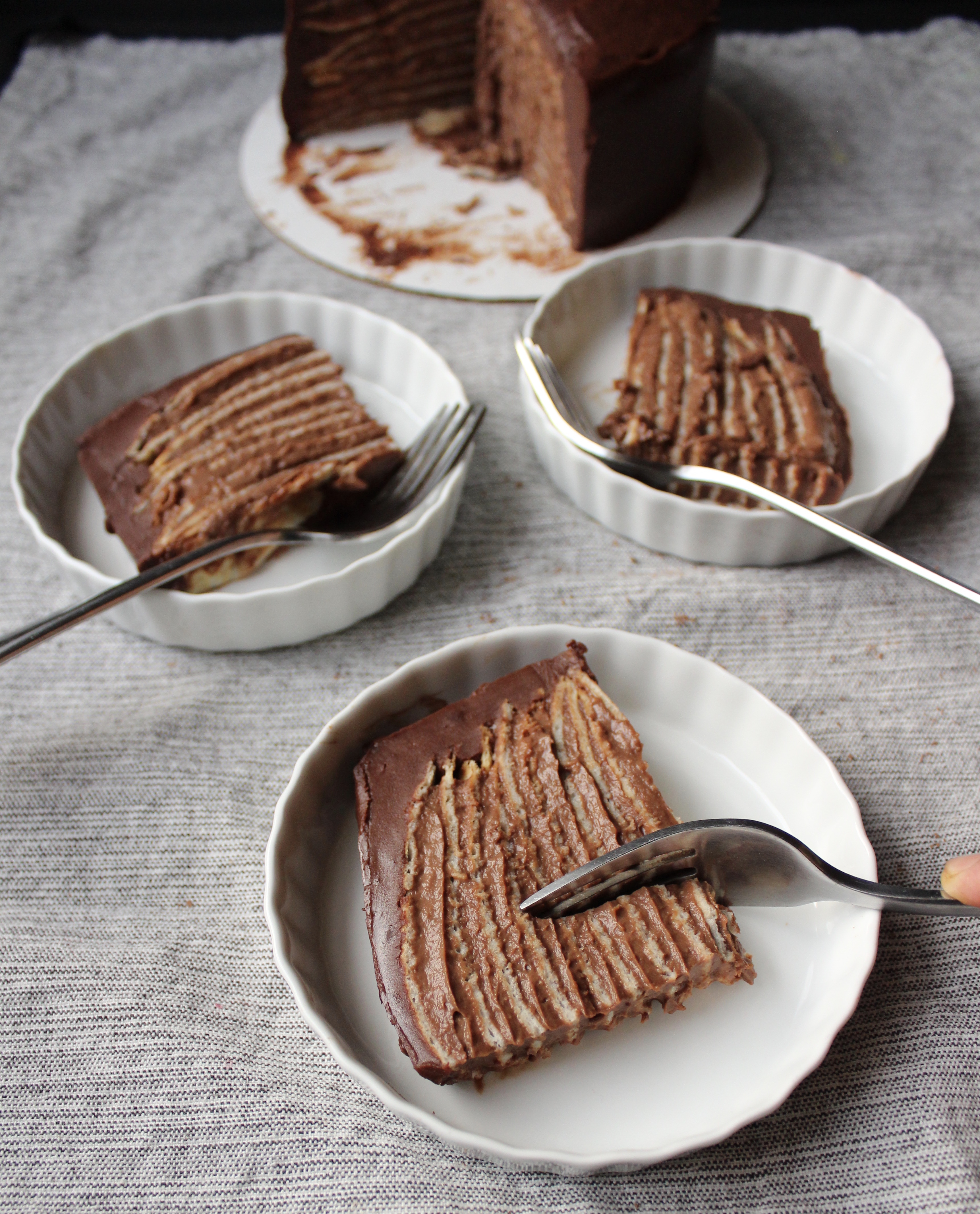 I would say more pudding for me, but there's only so much I can eat while still fitting into my jeans. Enjoy!
Recipe from King Arthur Flour.
Ingredients
3 cups whole milk
1/2 cup plus 2 tbsp sugar
1/4 tsp salt
1/4 cup cornstarch
1 tbsp all purpose flour
4 large egg yolks
2 tsp plus 1/2 tsp vanilla extract
4 tbsp unsalted butter
6 oz chopped bittersweet chocolate
1 cup heavy cream
Directions
1. In a medium saucepan, combine 2 1/2 cups milk, sugar and salt. Heat over medium heat, whisking occasionally until the sugar is dissolved.
2. In a small bowl or measuring cup whisk together the remaining 1/2 cup milk, cornstarch and egg yolks.
3. Add a little bit of the warm milk mixture to the egg yolk mixture in a steady stream, whisking constantly. Continue to cook over medium heat, whisking constantly until it starts to thicken. Remove from heat and strain through a sieve and into a heatproof bowl. Add butter and chopped chocolate. Stir until combined. Cover with plastic wrap, touching the surface of the cream to avoid a skin.
4. Combine cream with 2 tbsp sugar and beat with an electric mixer. When soft peaks start to form, add the 1/2 tsp vanilla and beat until combined. Serve in ramekins, use it fill eclairs or cream puffs, or spoon 1 tbsp over a wafer, repeat with more wafers and more pastry cream, using up 12-14 wafers. Cover the cake in whipped cream, ganache or your frosting of choice.