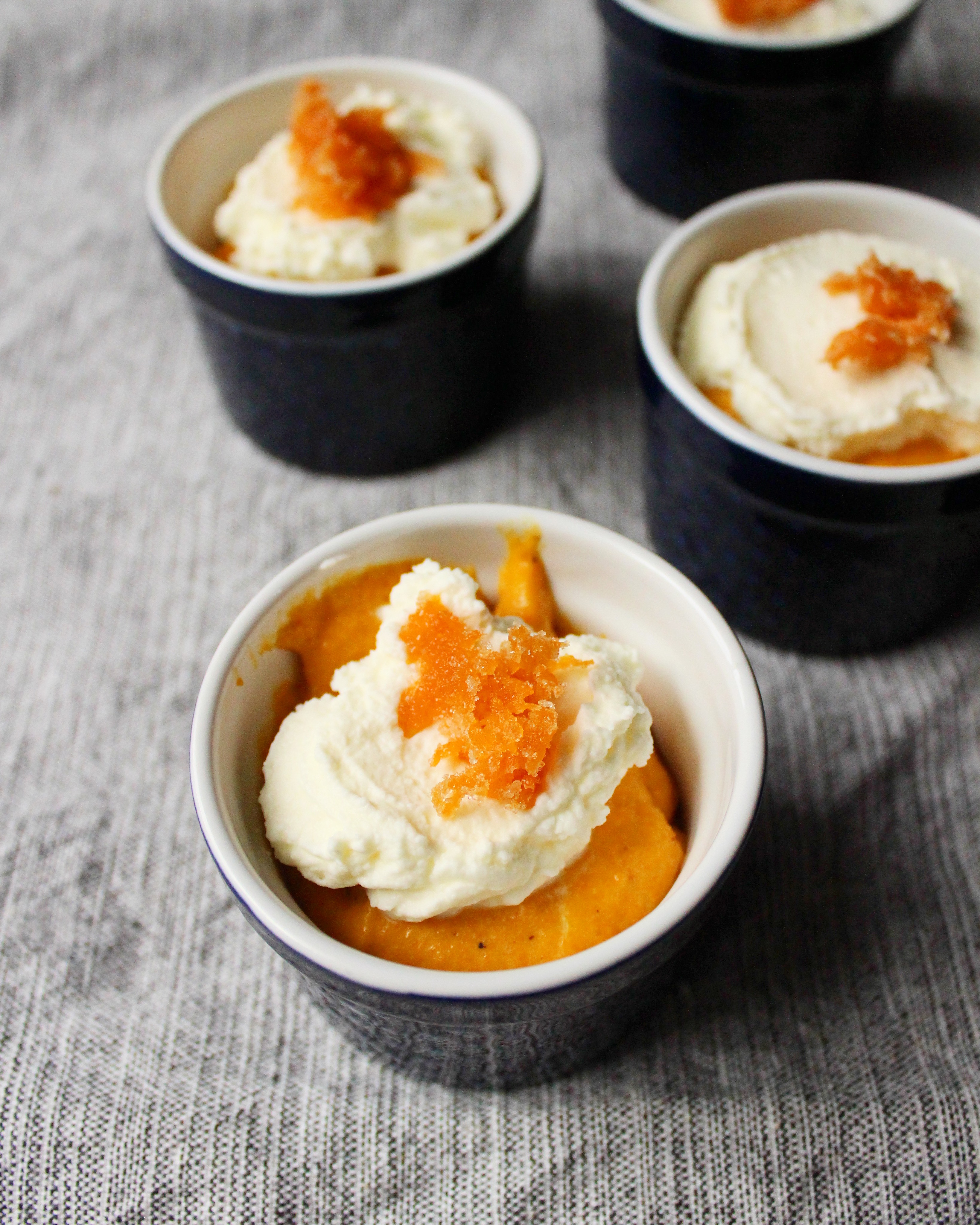 In my journey of blending the flavors of my ancestral home in the Indian Subcontinent with the desserts I know and love here in America, I pull a lot from you and those around me. In brainstorming dessert ideas, a dear family friend (and ad hoc babysitter – love you Tasfia and Tanifa!) suggested gajer halwa. It's carrots that's been cooked down with milk and sugar so that it's almost a pudding.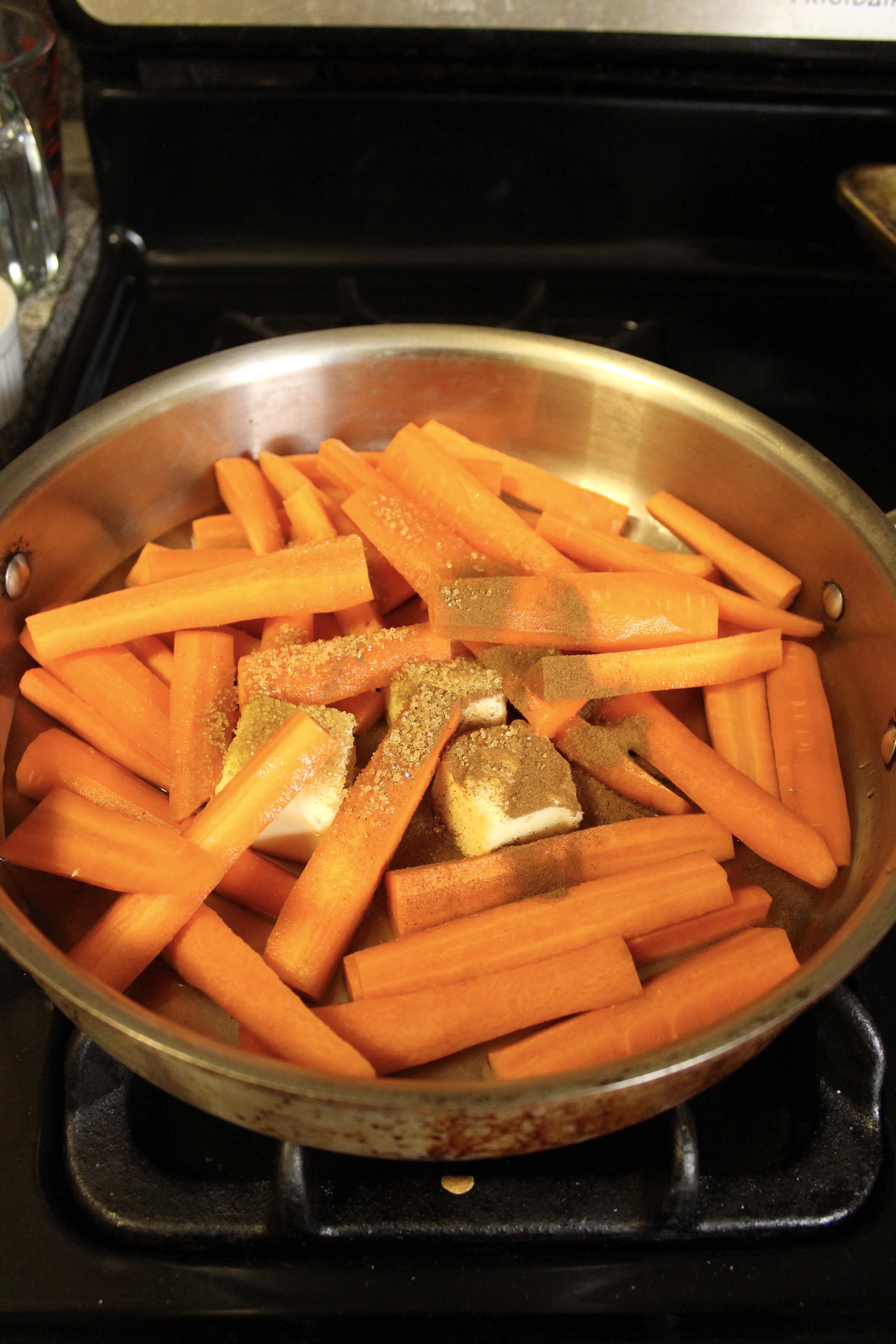 Admittedly, I wasn't the biggest fan of gajer halwa. But I thought I could put the flavors of it into a vessel that I DO like – fudge. Could I take something like carrots, sugar and butter and make it into something sweet and square and bit sized, like a cube of fudge?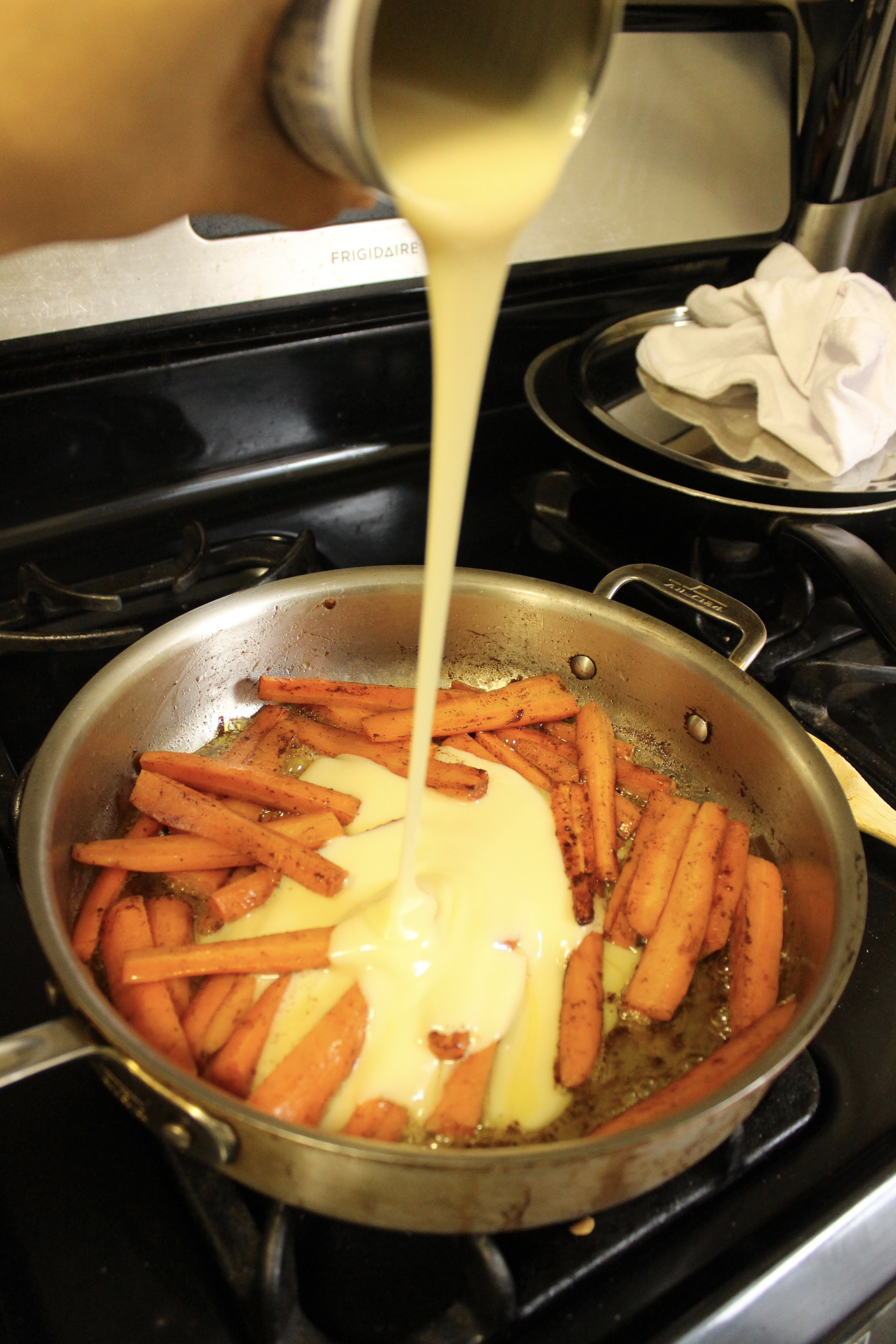 After all fudge is simply chocolate chips + sweetened condensed milk (SWM). What if instead of chocolate chips, I blended SWM with another solid – carrots?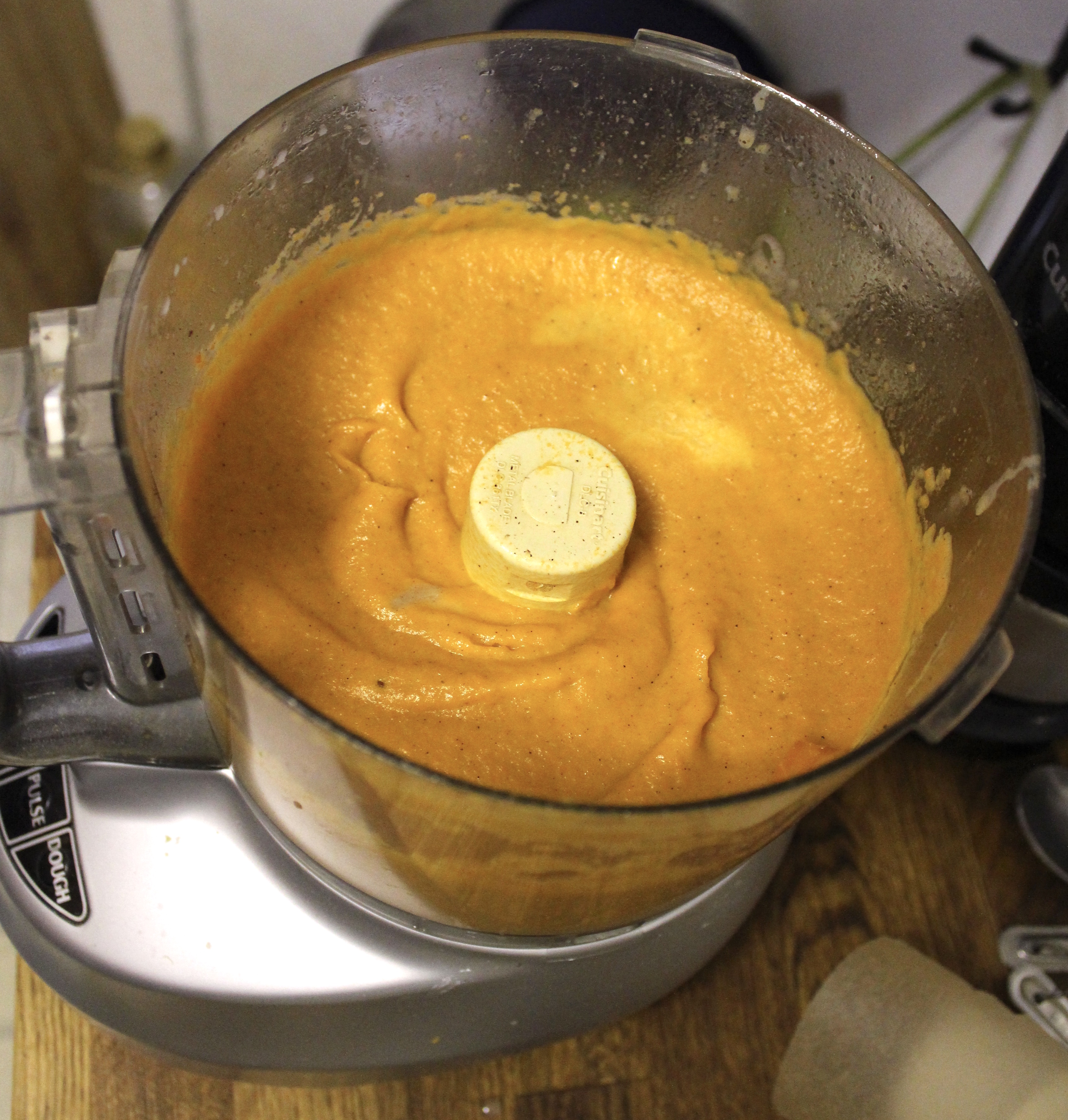 It didn't work out. I tried, but the combination never set up solid, like how a fudge is supposed to be. So I said FUDGE IT.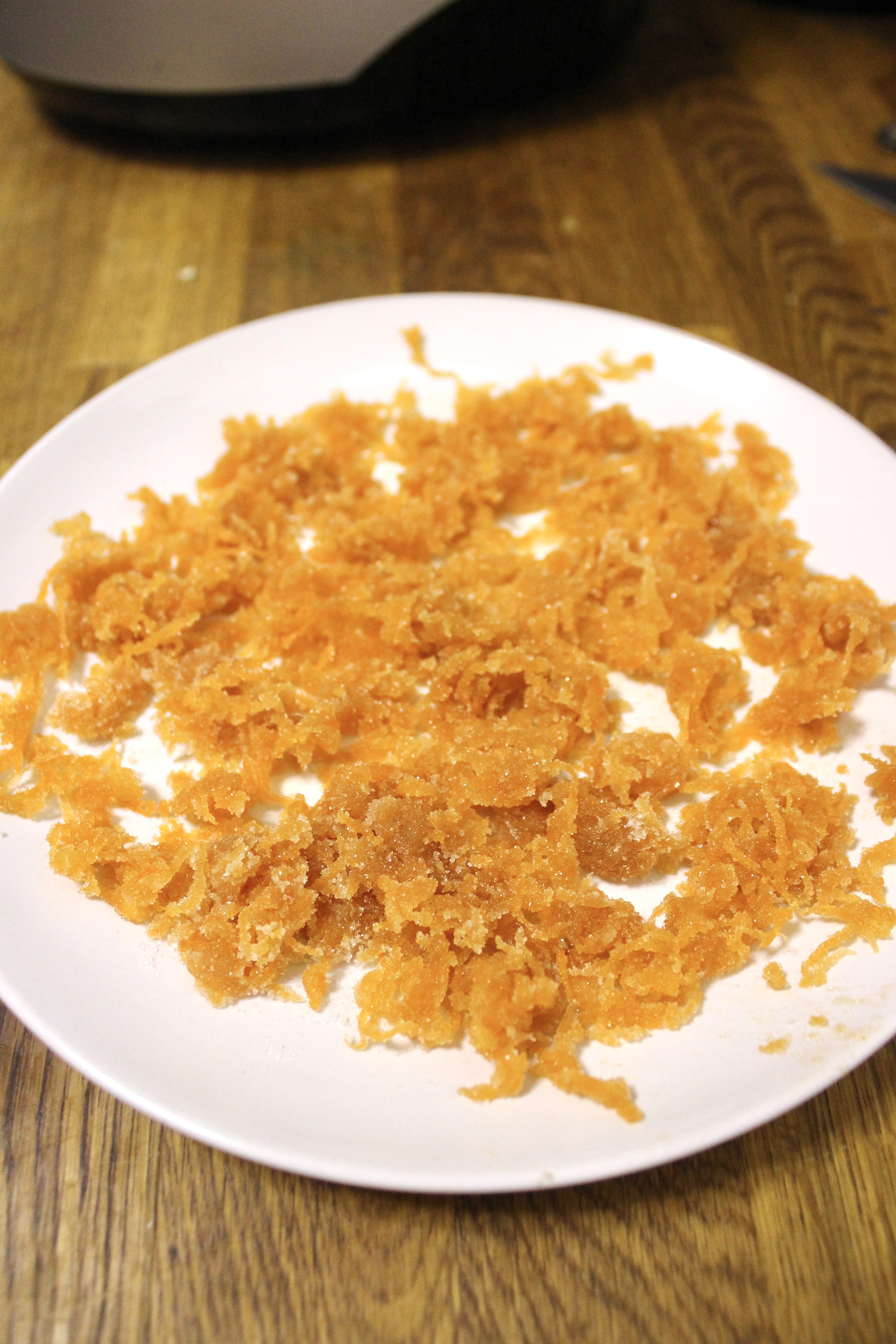 Whipped up some cream, folded it into my sweetened carrot mixture and BAM had me a mousse.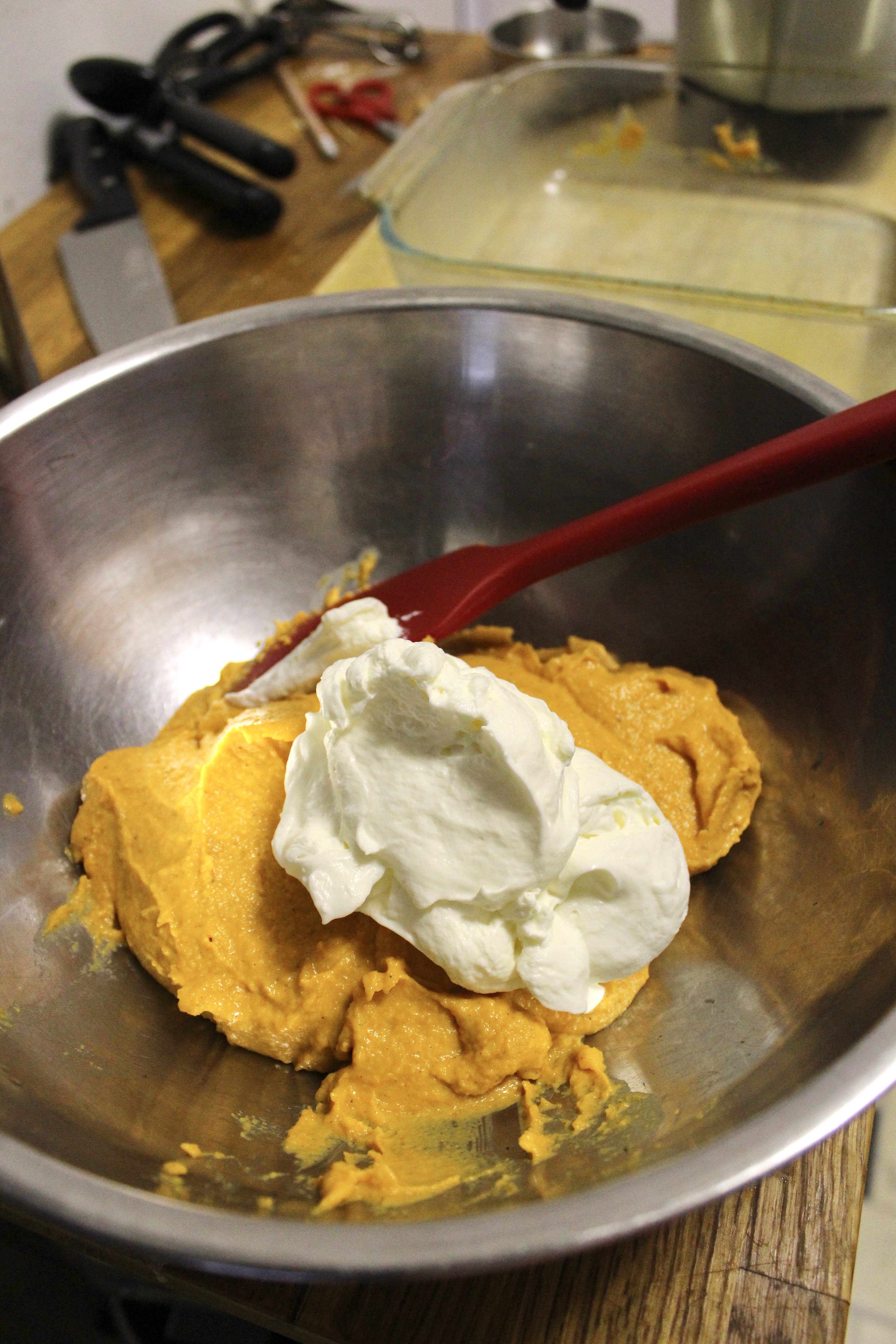 It tastes like pumpkin pie filling. Next time I would use a bit more cinnamon, or perhaps even cardamom. Spice it up as you like!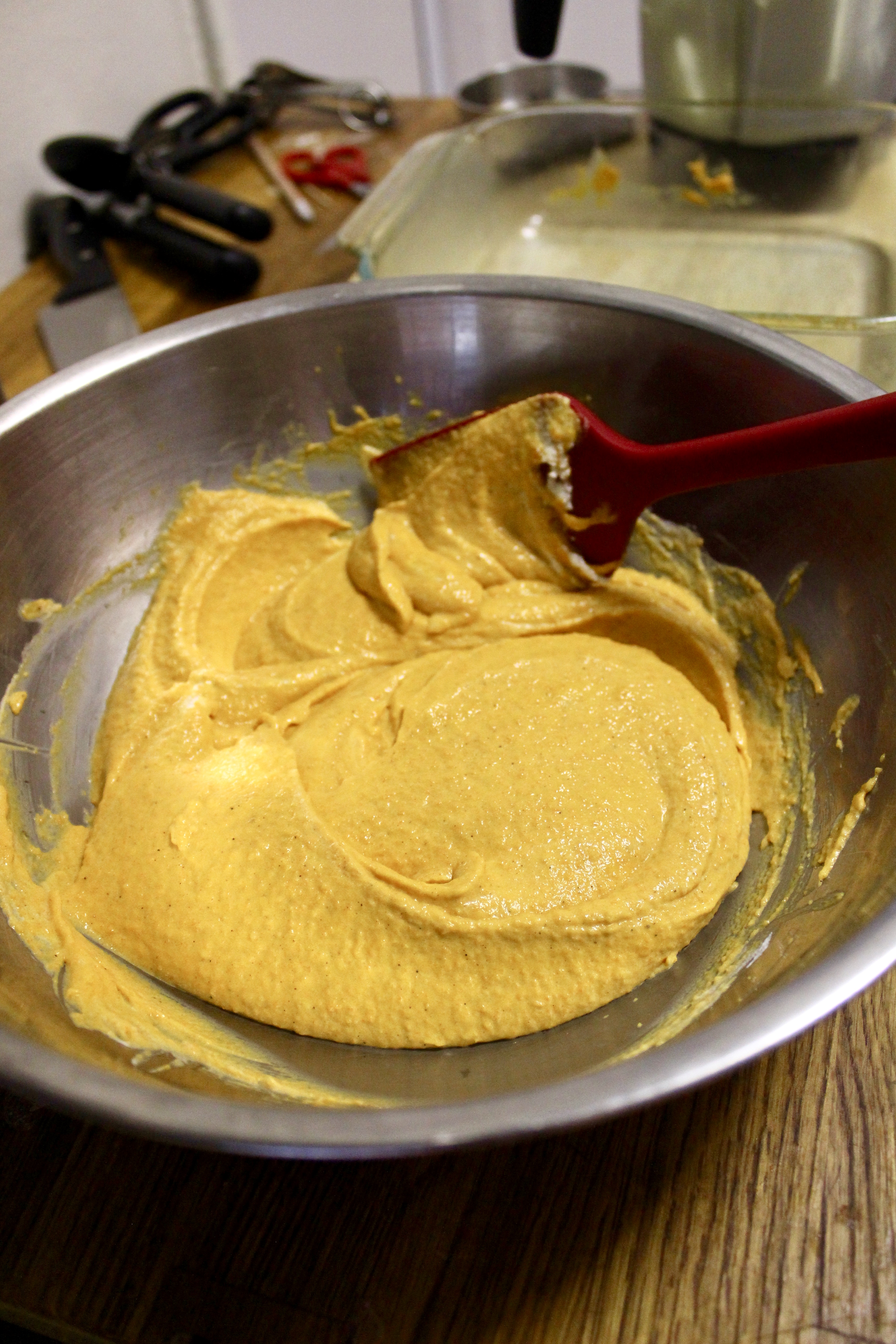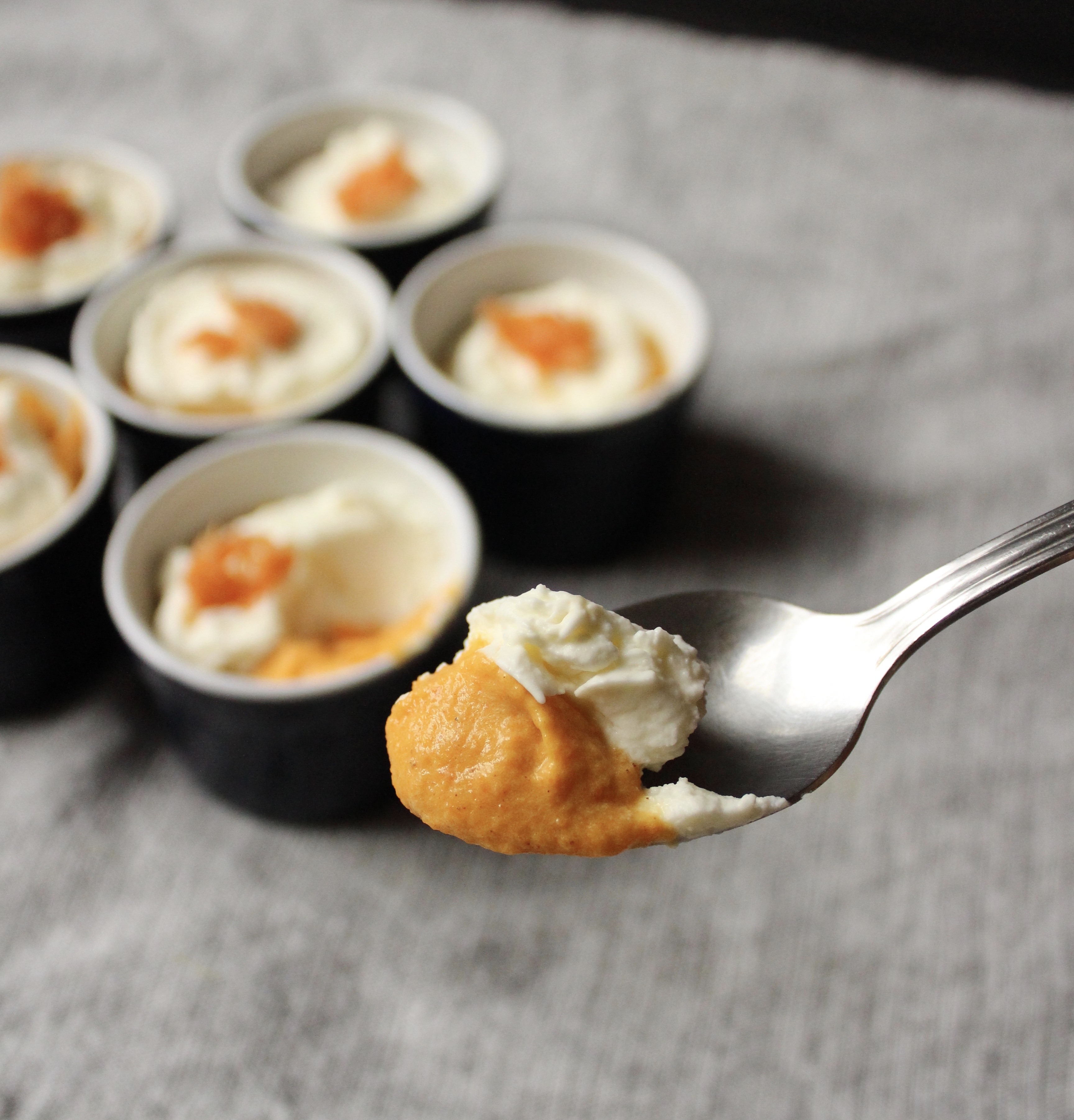 Ingredients
8 carrots (about 1.5lbs) cut into 1/2 thick sticks plus 1 cup grated carrot
2/3 cup plus 3/4 cup water, divdided
3 tbsp butter
1/2 tsp cinnamon
1 cup plus 2 tbsps sugar, divided
pinch salt
can of sweetened condensed milk
2 cups heavy cream
1/2 tsp vanilla
Directions
Simmer carrots with 2/3 cup water, butter, cinnamon, 1 tbsp sugar and pinch salt in a wide pan with a lid for 25-30 min (add a bit more water as needed). Add sweetened condensed milk and simmer for 5 min more.
Remove from heat. Blend in a food processor until smooth, then let it cool. Whip 2 cups heavy cream with 1 tbsp sugar and 1/2 tsp vanilla. Folded in half of the whipped cream into the carrot mixture. Spoon into ramekins. Top with leftover whipped cream.
Optional: candied carrots. Cook 3/4 cup sugar with 3/4 cup water until dissolved. Add 1 cup grated carrot, cook for 4 minutes. Remove from syrup with slotted spoon. Let cool. Toss in 1/4 cup granulated sugar. Serve immediately.