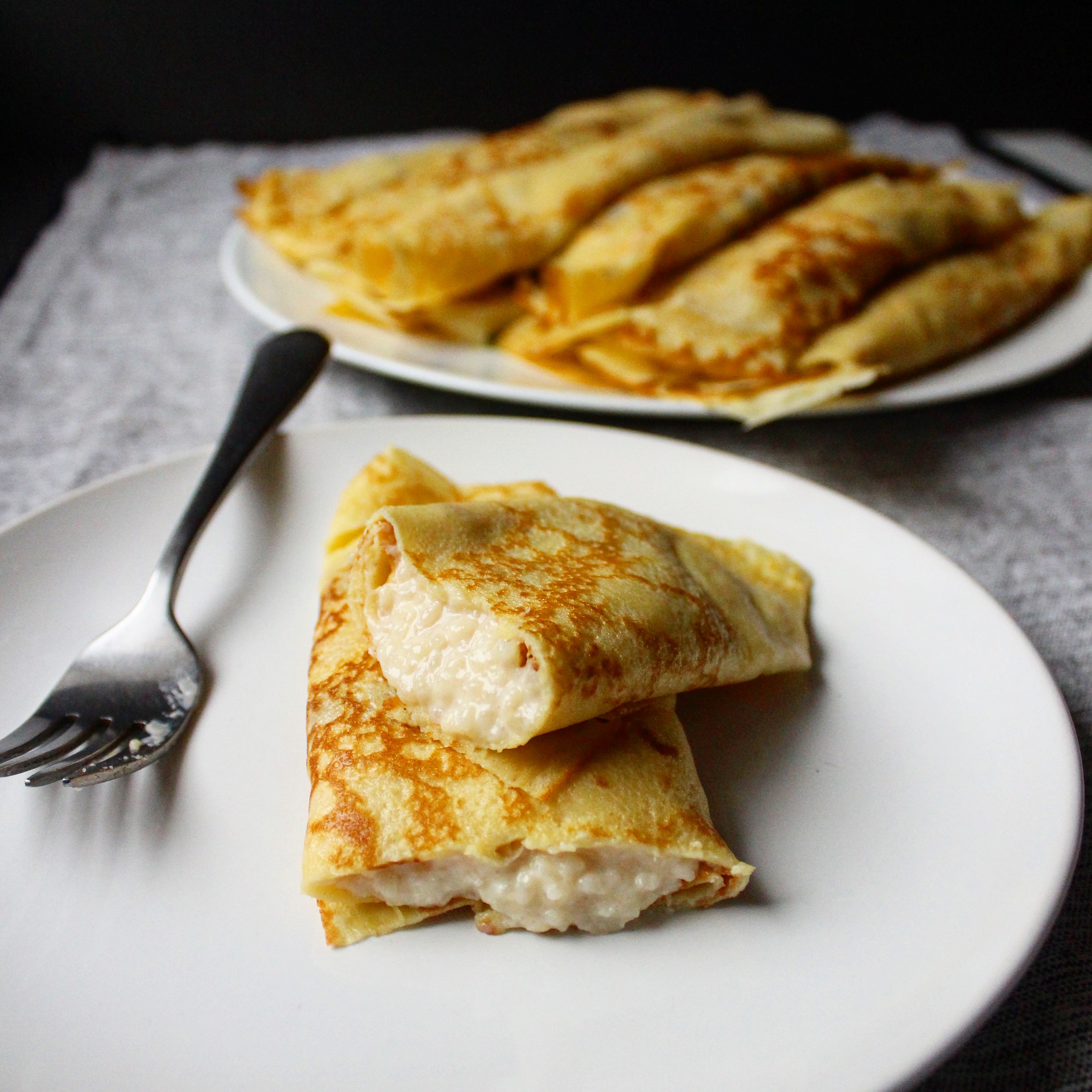 Patishapta pitha was the rare pitha I would eat growing up. Maybe it's a regional thing, but I just did not enjoy most pithas I had. [Pitha: Bengali dumplings. Usually made out of rice flour. Sometimes a combo of rice flour and wheat flour. And in my experience, dry af most of the time. Sometimes sweet with a coconut or jaggery filling. And, as I found out after marriage, sometimes plain, eaten with curry.]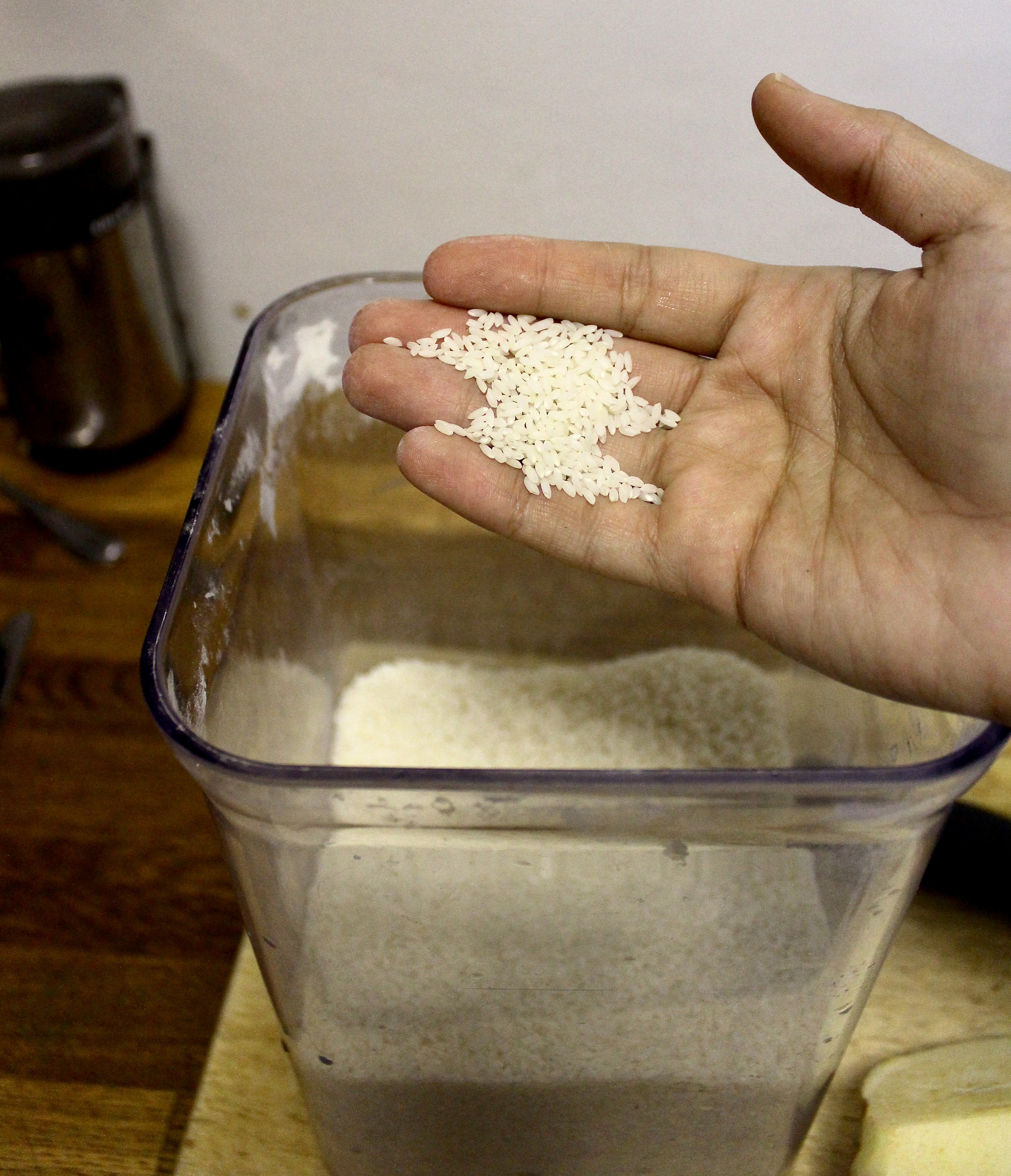 Patishapta pitha were less like dumplings, more like crepes, made of rice flour. Usually filled with rice pudding (or kheer as you'll hear me referring to it as). If you prefer gluten free, by all means search for a traditional patishapta pitha recipe and make it the traditional way.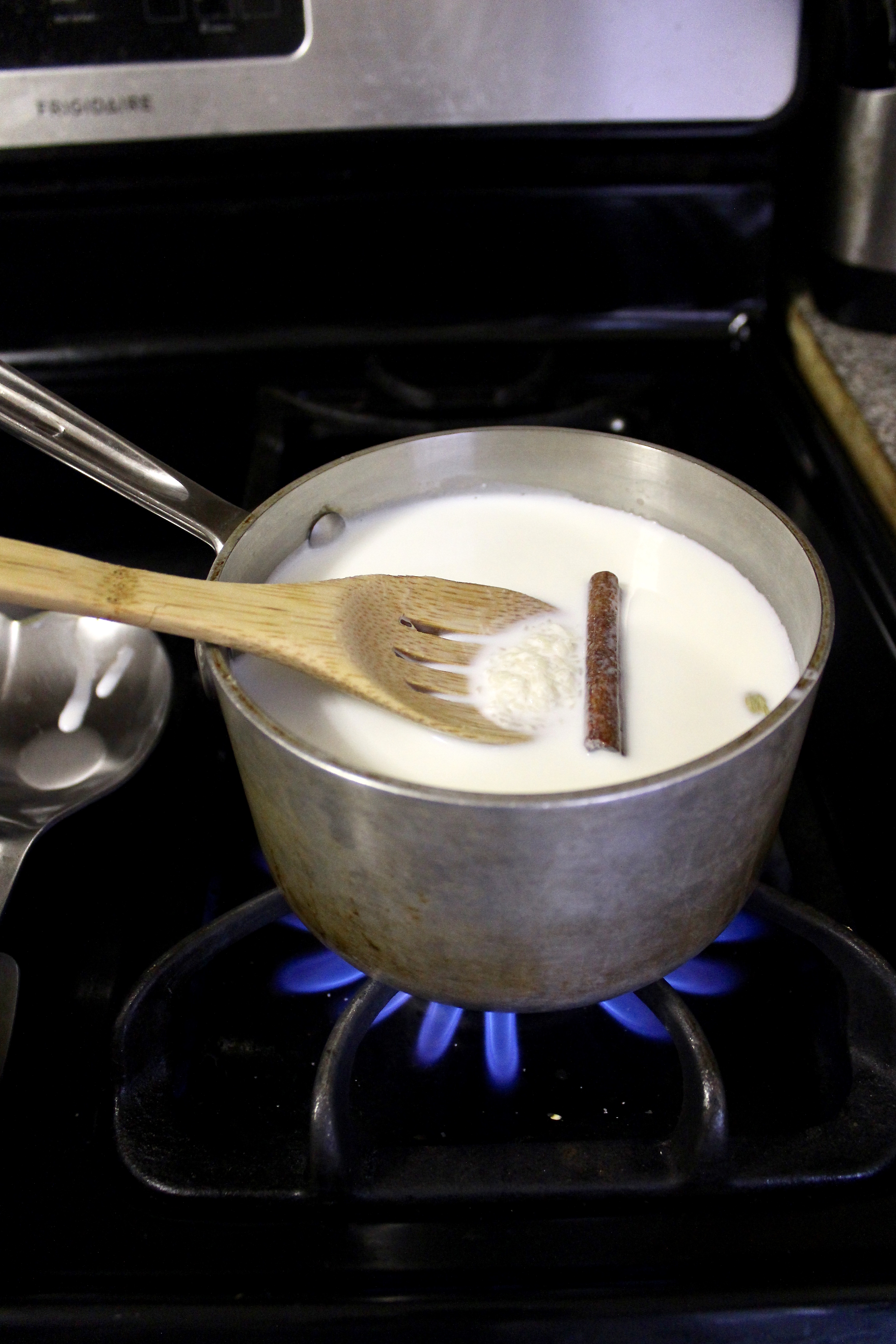 My version utilizes the classic French crepe (Alton Brown's recipe that I've been using for YEARS) with a traditional Bengali kheer. Short grain rice cooked in whole milk, infused with the flavors of cardamom and cinnamon. Sometimes it's cooked with jaggery, but I gave the last of my jaggery to my mother in law. So I opted for raw sugar. It gives it a nice caramel color and flavor. Feel free to use brown sugar, or jaggery if you have, and sweeten to taste.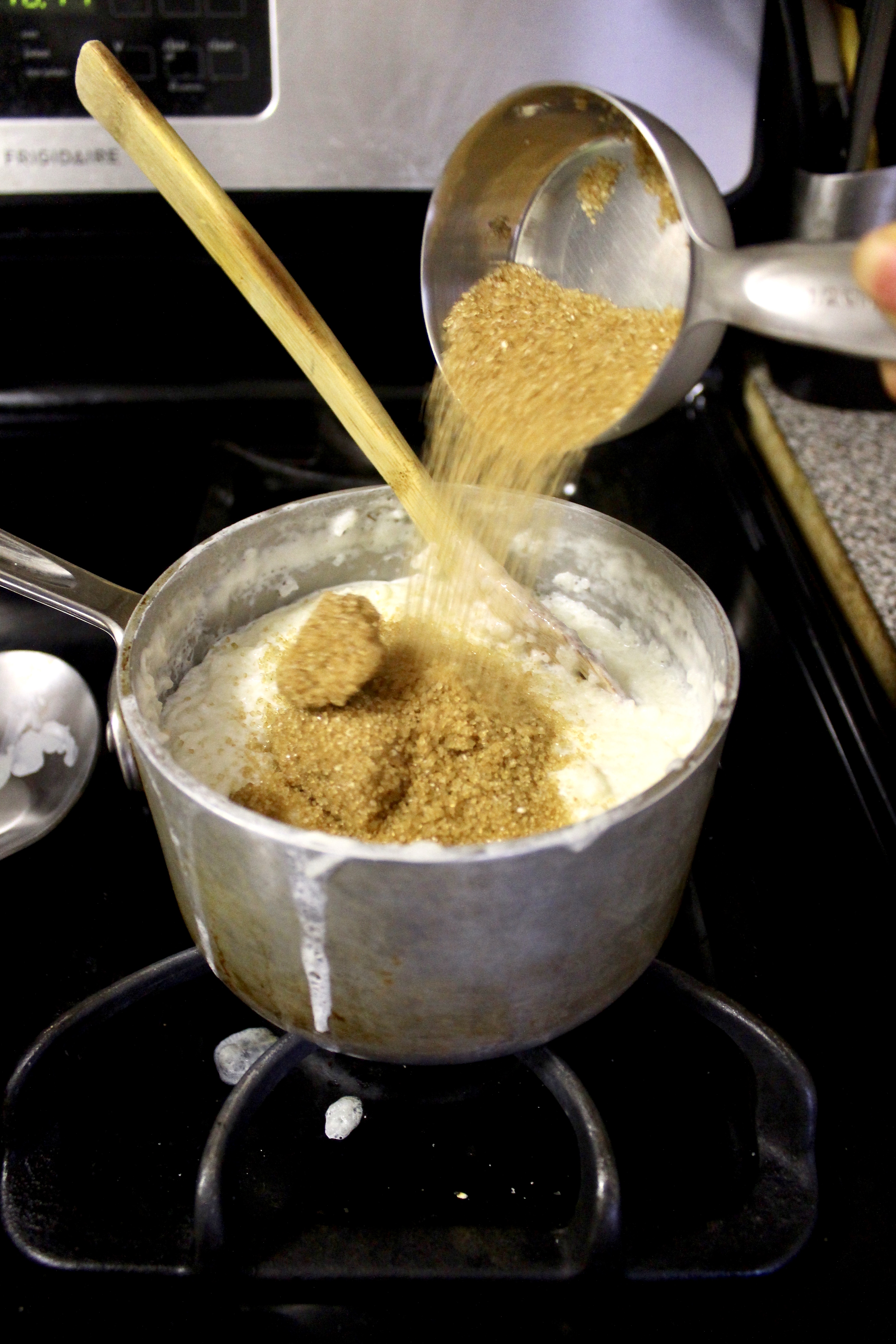 So if you're watching carbs, this is not the recipe for you. It is carbs on carbs on carbs.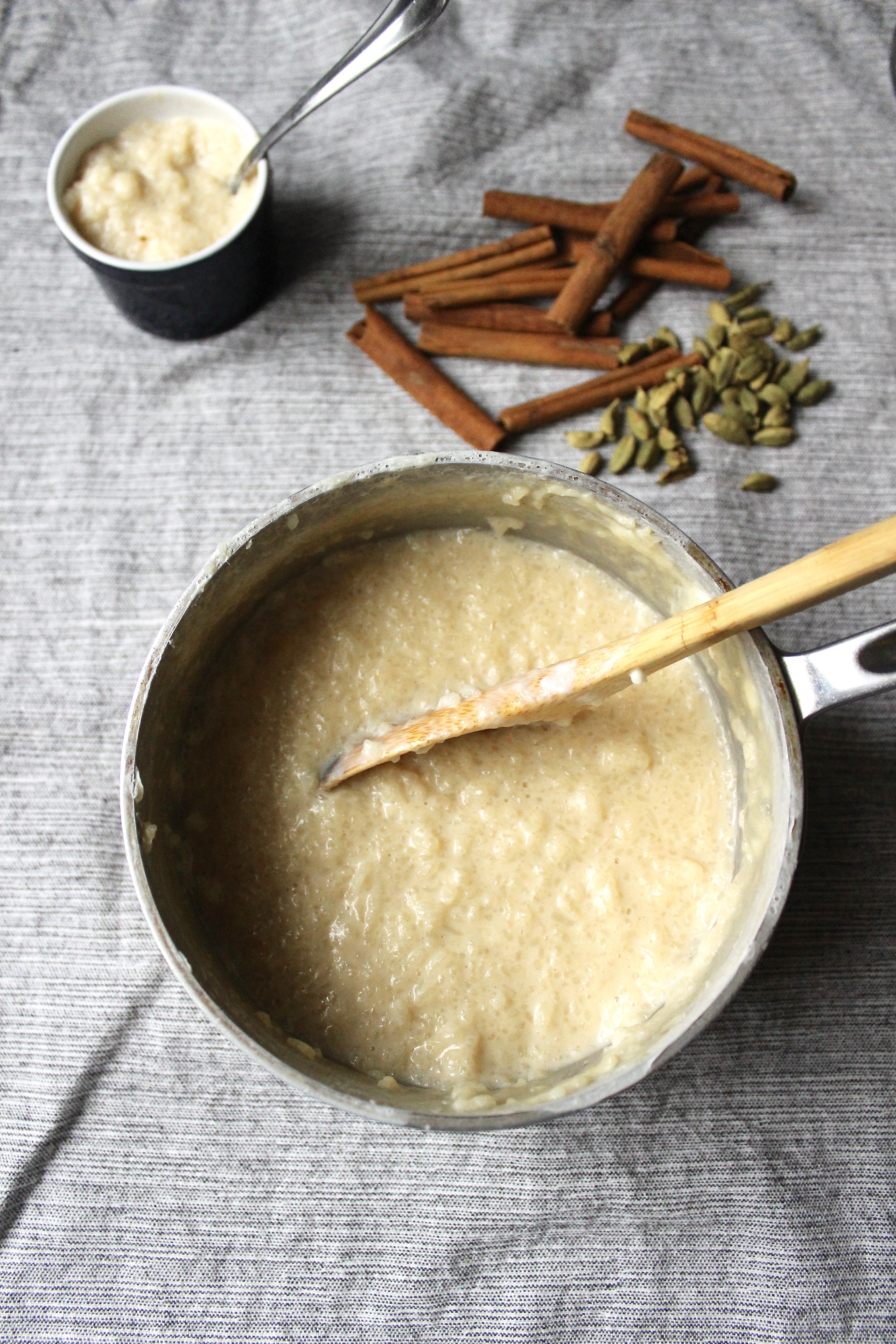 Usually that's also a recipe for comfort, which during our Nor'easter today was a major necessity.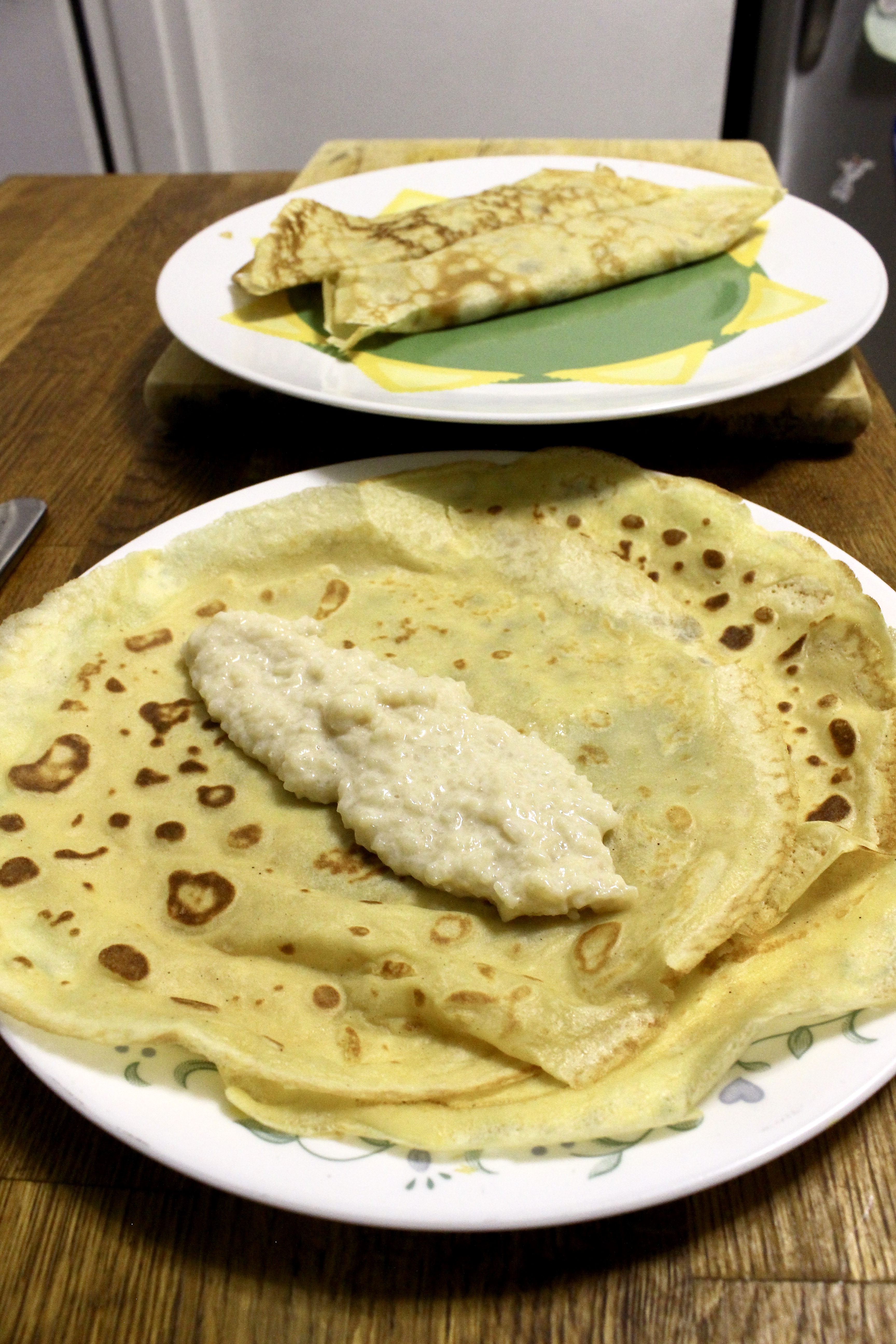 I hope you try this recipe! It comes together in a pretty short time, and is a great way to involve kids or friends in the kitchen, between the filling, the wrapping, and the eating.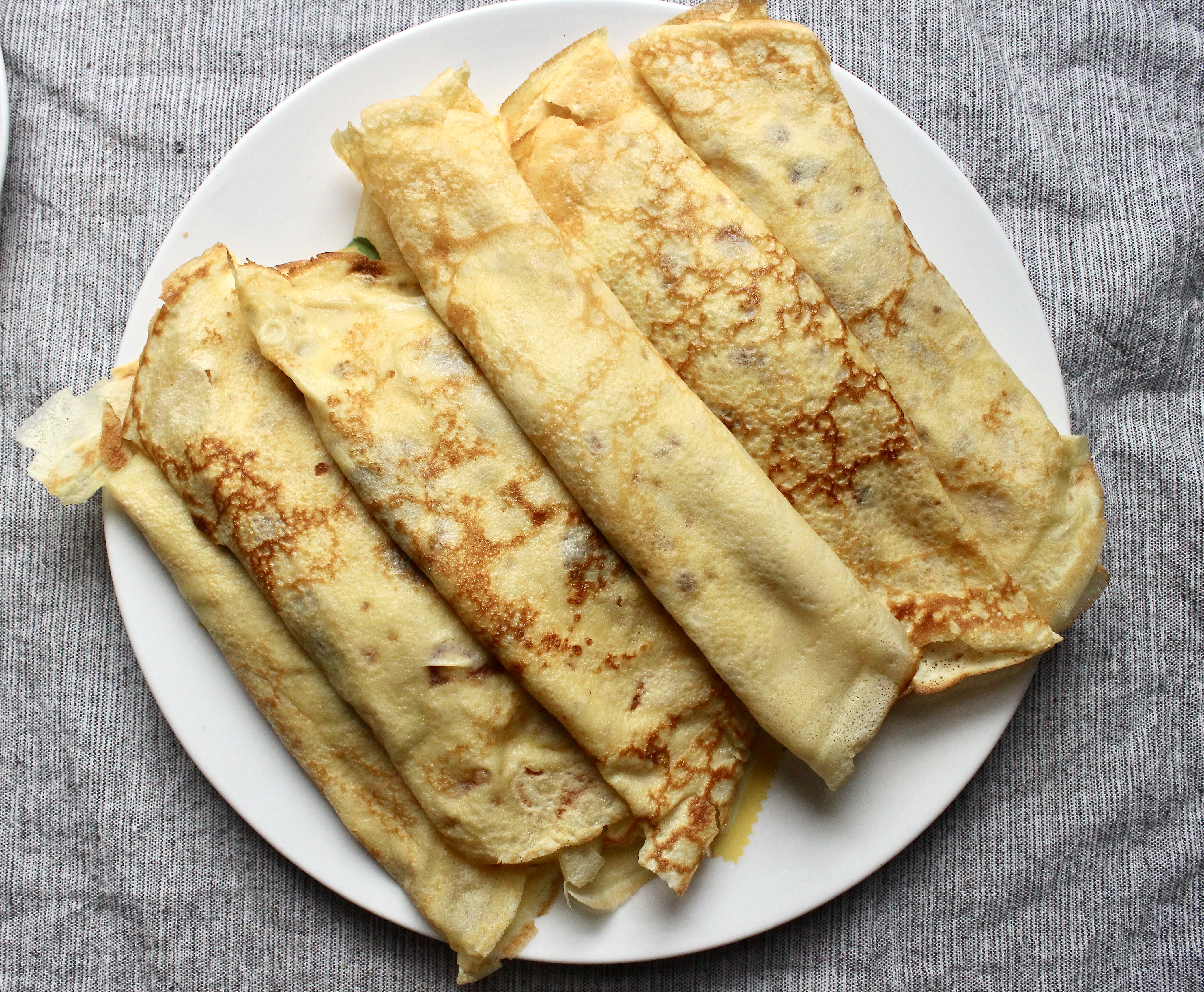 Ingredients
For the kheer:
1/2 cup short grain rice, like kalijeera or arborio
4 cups whole milk
pinch salt
2 cardamom pods
1 cinnamon stick
1/2 cup plus 2 tbsp raw sugar or brown sugar
For the crepes:
2 large eggs
3/4 cup whole milk
1/2 cup water
pinch salt
1 tbsp sugar
1 cup flour
3 tbsp unsalted butter, melted and cooled
Directions
1. Make the kheer: Rinse the rice 3 times to get rid of the excess starch. Combine with milk, salt, cardamom and cinnamon in a small saucepan and bring to a boil over medium high heat. Stir occasionally and keep a close eye on it so it doesn't boil over. Once it comes to a boil, reduce heat and simmer for about 20 minutes until the rice is cooked and the pudding is thickened. Turn off the heat, add the sugar, or more to taste. Remove cardamom and cinnamon. Allow to cool.
2. Make the crepes: combine all the ingredients in a blender and blend at medium low speed for about 20 seconds. Warm a skillet over medium heat. Grease with a little butter or non stick spray. Pick up the skillet with one hand, pour about 1/4 cup of batter with your other hand, tilting the skillet to swirl the batter around as evenly as possible. Cook for about 1 minute until the edges start to pull away, then flip. Cook the other side for about 30 seconds or until light brown. Remove from heat. Continue with the remaining crepes.
3. Assemble the pithas: spoon about 2 tablespoons of the kheer along the middle of a crepe. Fold over then again until you have a log. Repeat with the remaining crepes.